After work today,
BF
came over to pick me up and we make our way to
Riverview Hotel
for our Japanese Ala-carte Buffet dinner at
Irodori Japanese Restauran
t! Its my 2nd time there! First time was during his
cousin's birthday
early this year. I use to love the previous Japanese restaurant (
Ginga Japanese Restaurant - you may find out more from here and here! (my old blog post about it)
) at that very same place. But it has since changed management. The food and especially sashimi was really fresh and good! Not that this current restaurant isn't good, but if I were to compare, this would definitely pale in comparison. I guess this is largely due to the boss. I heard the previous boss is a real authentic Japanese, while the current boss is Chinese. Not too sure how much of this is accurate but I believe this is so.
But oh well, I still love
Japanese cuisines
, and as we couldn't think of any other place to eat, we decided to go there for dinner. We didn't try the new place I found in the end as we were worried the food wouldn't be up to expectations and that it would disappoint us and spoil our night. Plus we didn't wanna be guinea pigs! Haha! Thus shall wait for others to try it out and give us reviews before we try it if its good! =p
Anyway it's a good thing we went early! Cause we didn't make any reservations and from the list we saw there were quite a lot of people who did make their reservations! The place was pretty empty when we reach as dinner starts at 6, and we got there at 6plus. Thus service was really tip-top as they weren't to busy to attend to our every needs. Soon, people start to pour in and the place was pretty filled up.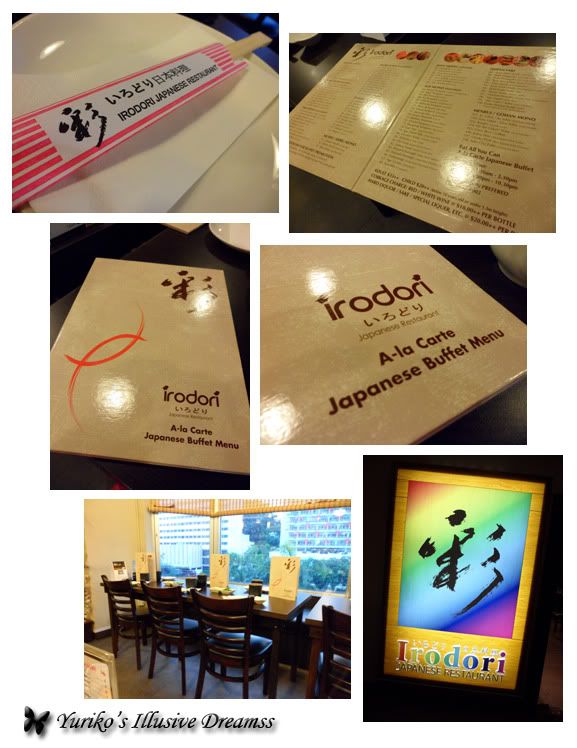 The ambience and setting is not bad, except that the table is too small for us since we ordered lotsa food! Again if I want to compare against the previous restaurant, I would say that this is only very normal looking, cause the previous one was really good! With dim lightings that creates a romantic setting, traditional and authentic Japanese decos and furnishing and nice soothing Japanese music playing in the background. Plus their VIP rooms uses the traditional Japanese tables and seating where customers have to sit on cushions on the floor! Gosh I really miss that restaurant! =( This current one uses more modern seatings and tables and only minimal traditional or authentic Japanese decos and furnishing.
Food is alright! But not as good as the previous restaurant in terms of freshness of sashimi and culinary skills in slicing the sashimi in nice proportionate sizes. But this restaurant have a wide variety of choices! From sashimi, to teppanyaki, to sushi, to tempura, to chawanmushi, to fried rice, to miso soup, etc etc. Dessert and drinks are at additional cost though. On top of that they serve 1 complimentary King Prawns per pax, 1 Steam Salmon Fish Head per table and 1 green tea tofu per pax which taste super yummy!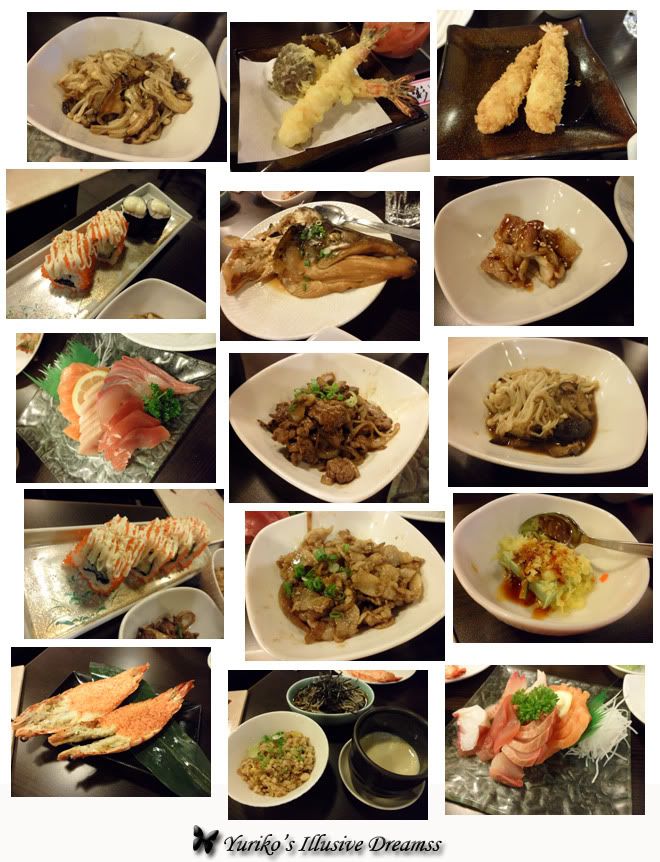 After dinner, we were both so full we didn't feel like doing anything, nor going anywhere else, and decided to head home instead. =) Overall a great night!