Yours Truly ♥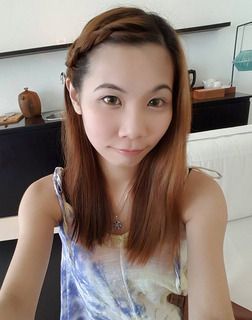 Yuriko Jasmine . 재시민 . ゆりこ . 玲
14September. Virgo.

BSc 2nd class HONs Degree in Business Management (University Of Bradford UK)
Languages known. English. Mandarin(华语). Korean(한국). Hokkien. Malay(Melayu).

An imperfect perfectionist who seeks to attain perfection in all aspects of life and living life to its very fullest! known to be fun-loving, optimistic, outgoing, adventurous, ambitious and jovial!
Loves ♥

my loving family. my little darling muffin. my little darling cocoa.
warm bear hugs and sweet kisses. spending time with my loved ones.
being loved and pampered.
puppies. dogs. animals. little kids.
my lil red lulu. (my ride) my black beauty lulu. (my guitar) my pink cutie. (my ukelele) my black charming prince. (my digital piano)

chocolate. milkshake. ice cream. cereal. ice milk tea. bubble tea. soya milk and beancurd with pearl. redbull. sushi. sashimi. kimchi. bibimbap. bulgogi. korean and japanese cuisines. birds nest. gummy bear. jellybean. hoegaarden. riesling. moscato. dessert wine. ice wine. soju bomb.

swimming. (my greatest pride and joy!)
photography. photoshoots. photoshop. arts. designing. blogging.
shopping. fine dining. cooking. baking. prawning.
ktv. pool. movies. mahjong. stargaze. travelling. water sports. scuba diving. roller blading. night cycling. roadtrips. houseparty.
music. my organ and guitar and piano. drums.
dance. salsa. hiphop. pop.
chill out. partying. drinking. pubbing. driving. speeding. rounding. automobile.

plushies. hellokitty. tigger. carebear. elmo. scrump. mickey and minnie.
anything adorable. balloons. sunflowers. roses. lily. baby breath
korean, japanese and taiwanese dramas.
kpop. jpop. trance. techno. house. acoustic. slow rock. rnb. classical. sentimental.
tiesto - in search of sunrise 1.
lee minho 이민호. ji changwook 지창욱. jang geunseok 장근석. kim hyunjoong 김현중. lee hongki 이홍기. jeong yonghwa 정용화. SS501. F.T.Island. C.N.Blue. 2PM. matsumoto jun 松本潤
Yang Yang 杨洋
My Online Networks
Yuriko Jasmine
Create Your Badge

Feel free to add me at any of my communities and networks!
Thanks for adding! and Thanks to all my lovely readers for your precious time and support in reading my blog! =)