Happy Mother's Day!
k..although i dont celebrate mothers day..but
mummy
, if u're reading this, Just wanna tell ya
i LOVE you
! *
hugs
*
Happy Mothers day
! =)
friday
, after work, went to school, after sch, went to meet
Cynthia
and we head down to
St James, Dragonfly
..it was super duper packed as i heard theres some event going on that night at StJames..turned out Dragonfly was Fullhouse! Even the Re-entry queue was super long! faints`...we were practically like sardines in there..been squeezed and squashed ard...haa`.. but nonetheless, atmosphere, songs and the Queenband was still good! =) left the place at 4+ and took a cab down to meet
Baby
as he was also on his way home..
saturday
, woken up by
Baby
at 9+am to go to
McDonalds
for brkfast..tried the new Mcgriddles...tasted not bad...as its sweet! haa..i just haf a thing for sweet stuff..=p after which he send me home..was suppose to prep and go to school..but end up i was simply too tired that i knocked out and slept right thru til 5+ before recieving a call from
Baby
that he is arriving...woke up and prep my stuff and went downstairs to meet him and his mum...and
Baby
brought us to
Riverview Hotel, Ginga Jap Restaurant
for Mother's day dinner! yummy! its my fave Jap Restaurant! haa`..dinner was fabulous...after dinner, went home and i knocked right out again..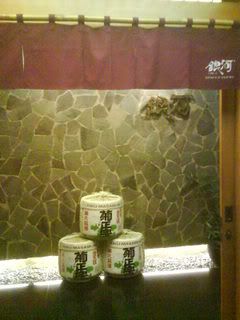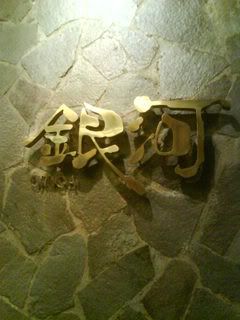 the entrance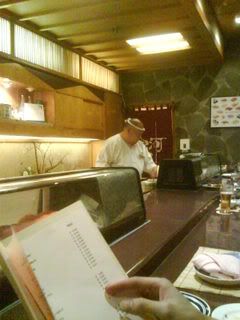 the chef and the waiter =p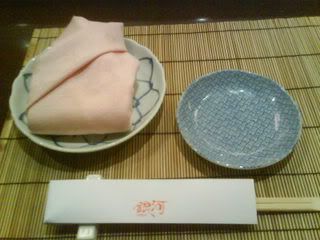 the utensils and sauce.
our drinks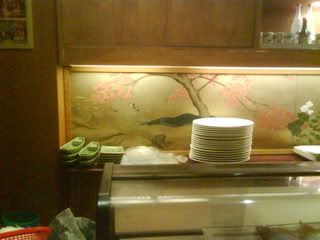 the sushi counter
the food! my fave prawns, snow fish, miso soup, sashimi, teppanyaki, ice cream cake, etc...!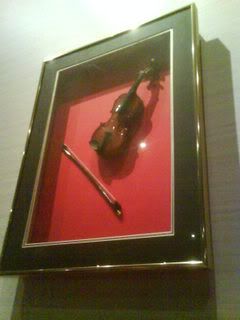 the executive lounge where we have our coffee/tea and desserts
random pict of me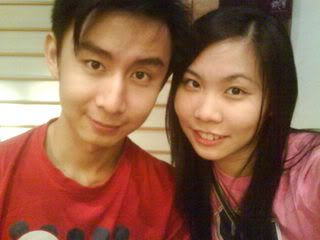 my baby boy and me!

sunday, today
, woke up and we head out to get our brunch..after which, lazed ard at home..and went to his sis's place for my piano lesson..after which brought all the kids out..went to KFC to get our dinner and went home to eat..continued lazing ard before
Baby
send me home ler..