♥
Updates of the past few days~
sorry for the lack of updates!! been busy these days! im either not home, with
Mr N
, or at home doing chores and spring cleaning~
in fact,
TODAY
i feel a sense of satisfaction! woke up early in the morning (
though i slept at 4am last night! my curtains was taken down to wash~ thus the sun was shining in! as usual its way too bright for me continue sleeping!!
), i clean the windows of 3 rooms, wash the clothes, hang the clothes, fold a basket of clothes, iron a mountain of clothes, vacuum the floor and bathed my darling Muffin! gosh~ and im physically tired right now though my brain is pretty much awake~ haha!
anyway just a quick run thru since my last update on Friday~
Saturday 9Jan2010
we went to
Orchard
to look for his cousin's birthday present. we had wanted to look for the carpark, but ended up at the valet parking! haha, more like we got stopped by them and they just came over to open our doors! gave us quite a shock! but at least it saves us the time to look for parking lots since its a busy crowded saturday! and so off we went to shop from
Orchard Central
to
313
, etc, before we eventually settled for a pair of shoes from
Geox
! and off we went to
Riverview Hotel
for Japanese food! Nope its no longer
Ginga Japanese Restaurent
that i used to love and frequent! The restaurant have since changed! Its now
Irodori Japanese Restaurant
! The layout, design, atmostphere, menu, everything have changed! Though the food is not too bad, but i personally still prefer the previous one (
Ginga
)! Cuz the
Sashimi
at
Ginga
is much more fresh and well sliced! But at
Irodori
, there is much more varieties and at a lower price as well (
compared to Ginga
)!~
Well it was
Mr N's cousin
,
Vivian's 17th bday
~ and thus her parents have treated us all and their relatives for dinner~ After dinner, we all went down to have a stroll and enjoyed the breeze and took some photos at the bridge just behind
Riverview Hotel
, before eventually heading home~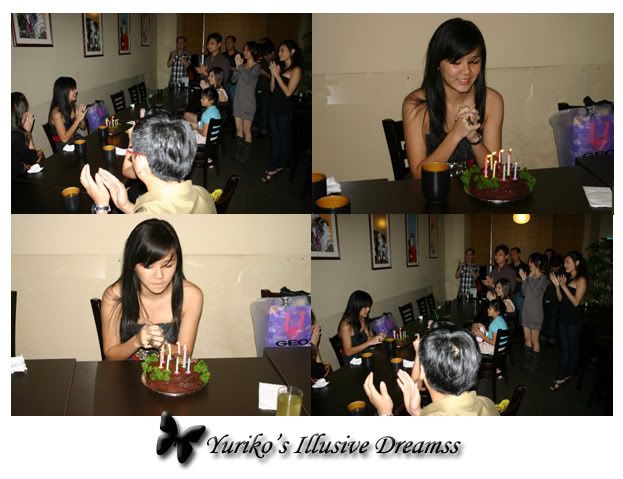 Happy 17th Bday Vivian!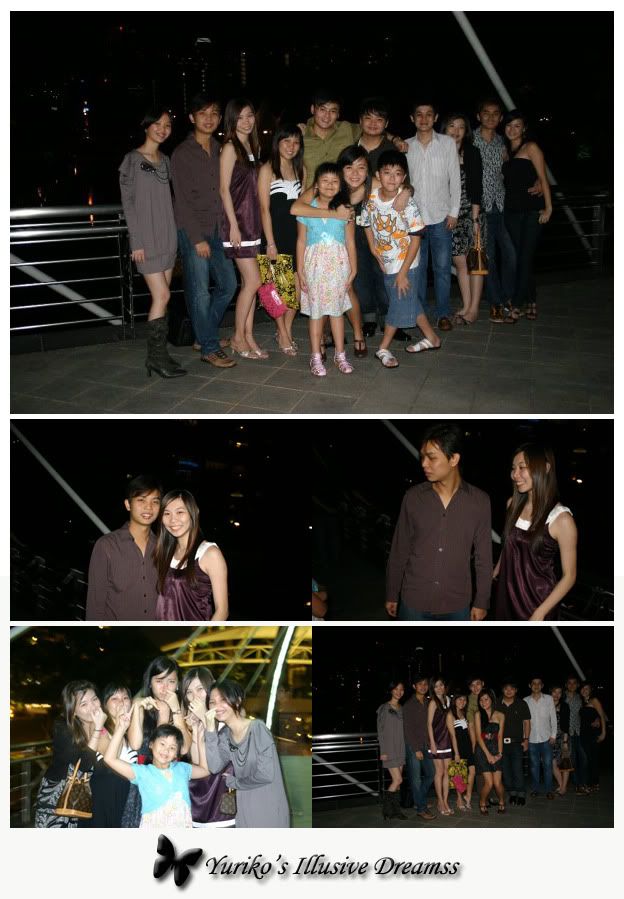 with his cousins and their partners~
Upon reaching home, waited for
Mr N
to pack his soccer stuff before he send me to
Boatquay
,
Whiskey Bar
, while he went for his usual soccer game with his friends. Met
Jerrain
and
Fion
at
Whiskey Bar
and we played games, chatted and enjoyed our chicken wings and booze~
Buckets
of
Heineken
and a jug of
Tiger
~ Then
Fion
went to
TCC
to get the surprise birthday cake for
Jerrain
while i kept her occupied to avoid suspicion!! Well the whole meet up was very last minute, and thus i didnt manage to get her anything yet! so after some discussion with
Fion
while
Jerrain
was away, we decided to share on a birthday cake for her! haha! and the liveband singer even sang her a birthday song and gotten everyone in the
Pub
to sing along! haha! Hope my darling
Da Jie
is feeling happy that night! =)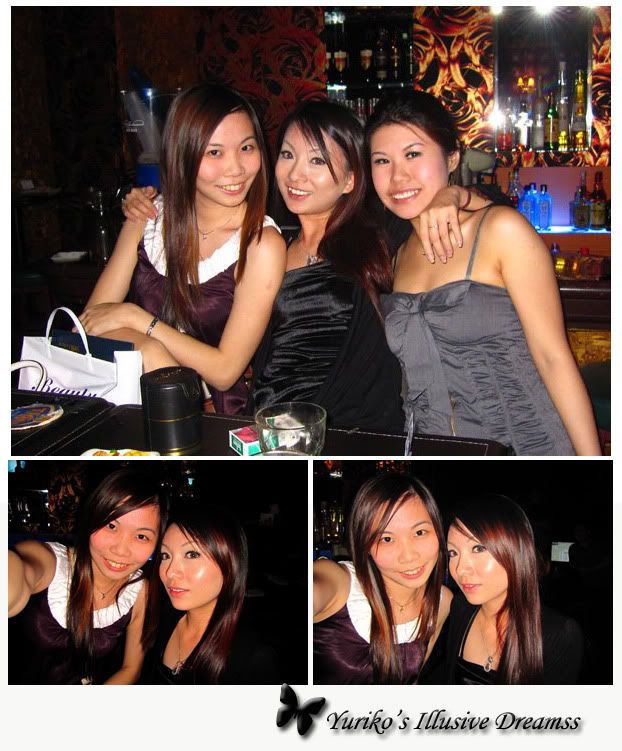 Us!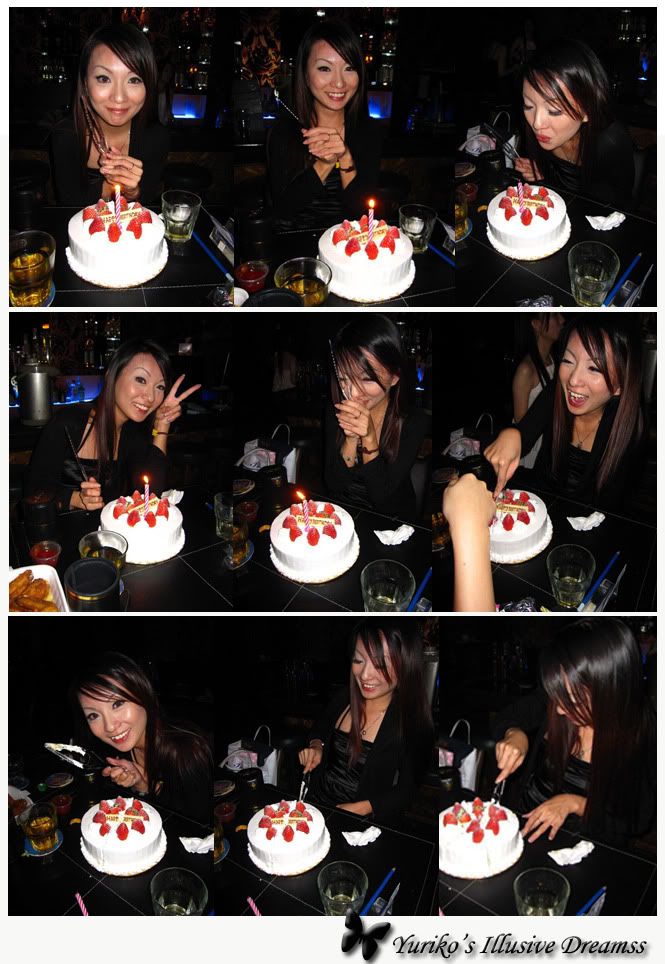 Happy Birthday Da Jie! =) hope u like the surprise strawberry bday cake we got ya!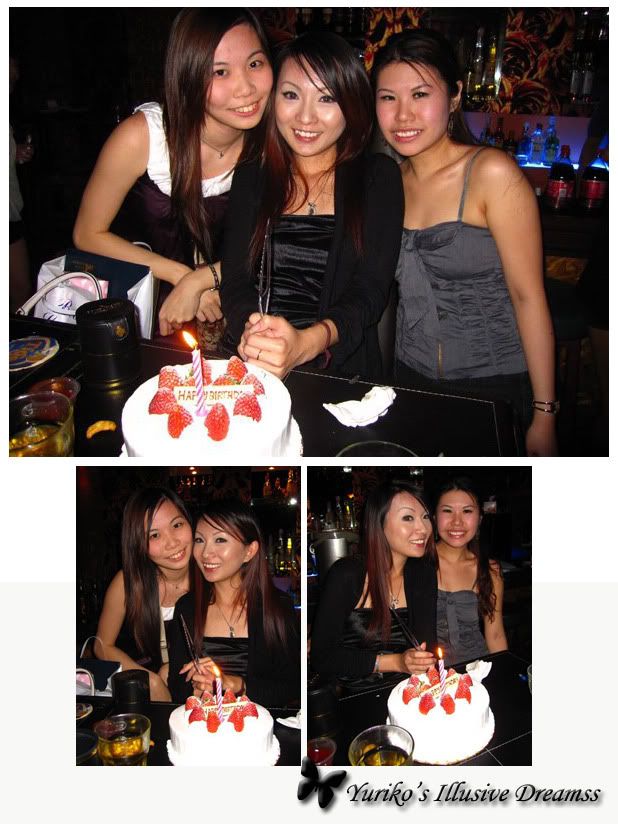 =)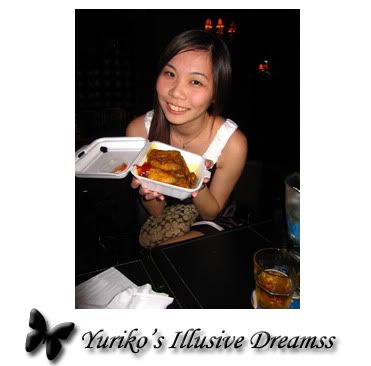 with the chicken wings~ Jerrain nv fails to try out the chicken wings whenever we go drinking!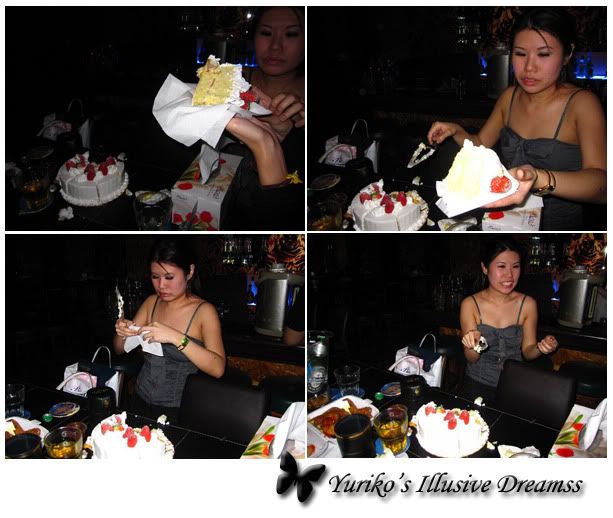 Fion helping out to cut and distribute the cake! Both me and Jerrain aint good with the cake cutting! LOL!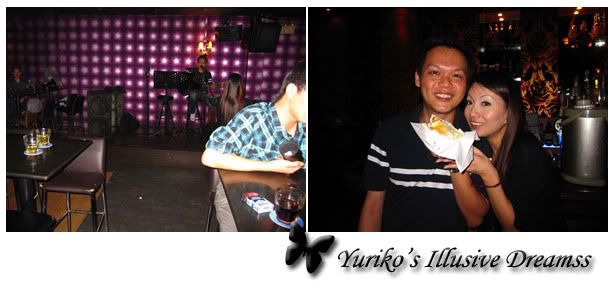 The stage and the singer for the day~
[
i seriously need a new camera soon! so i wont have to always rely other people's camera~ neither do i have to keep waiting, pestering or begging for photos to be send!~*sulks* most of the time, i nv get to see the photos at all, and didnt even receive those photos either! I WANT A NEW CAMERA ASAP
]
Sunday 10Jan2010
was with
Mr N
and his family and we went to
Vivocity
to shop and eat at
Pu Tien
~ yummylicious food! but i didnt have much appetite that day, thus didnt eat much~ at night we just packet some food from
Tampines
and head home to eat while watching TV~
Monday 11Jan2010
still with
Mr N
, brought his mum to
Parkway parade
in the afternoon for lunch and shopped around~ and i bought myself a new pair of pumps from
Puma
, chosen by
Mr N
! Yay~ and in the evening, went to pick
his dad
and we went to
Pasir Ris White sand
for dinner with his family, and after which went to
Bedok 85
to look for
Kevin
, and
Mr N
bought me a new dress~ weeeeee~ and we played a very fun game called '
Shoot the Duck!
'
basically we use a gun (
which seem pretty real, the impact was so hard that Mr N's arm hurts after awhile due to the recoil!
thank god my arms are strong! haha! cuz i didnt feel anything from it though i could definitely feel the strong recoil!
), bought pellets to fill the gun and try to shoot a very small duck placed on the racks~ with every successful hit, meaning the whole duck topples backward or forward, we win the prize thats beside the duck! had wanted to win the
Hello Kitty lamp
, or
Lava lamp
, but failed terribly~ haha! but nonetheless,
Mr N
still manage to hit 1, and won a
SuperMario Plushie
~ haha! better than nothing i guess!! we watched many others try it, but so far those that we saw, none of them won anything! so i should i happy i guess! LOL! and we also tried once on another game called '
Hit the Cans
', where all the cans must drop with the basket of 5 sponge balls to win prizes~ if at least 1 can is left standing, there would only be a consolation prize of a cutie dragonfly handphone chain! haha! and yea, u guessed it, we gotten the cutie dragonfly handphone chain! haha! =p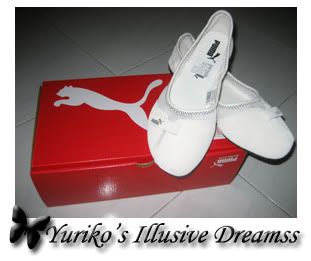 My New Puma Pumps chosen by Mr N! =)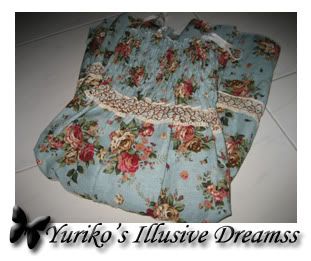 the dress from Mr N! flowery~ and pretty! he's got gd taste!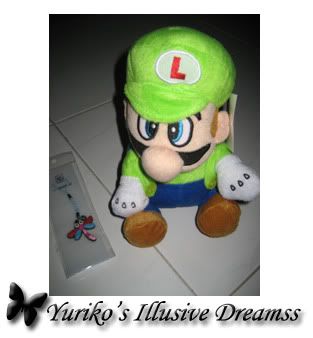 the Mario Plushie and cutie dragonfly handphone chain!
Tuesday 12Jan2010 (Yesterday)
also with
Mr N
, brought
his mum
to
Tampines
for lunch at
Din Tai Fung
! after lunch, we walked around and shopped from
Tampines Mall
, to
Century Square
to
Tampines One
! didnt buy anything but i did bump into my god niece
Lisa
! been awhile since i last saw her, chatted abit before we parted~
Mr N's sis
came down after school and we left
Tampines Central
, headed to
Safra
to pick his bro and went home to change car~ his car (
Subaru STI
) could not fit so many people~ and so we had to change to his dad's car,
Grandis
, which is a 7seater, before heading to pick his dad. We then went to
HP
headquaters to purchase his laptop adapter (
as his adapter has spoilt
) before we went to
Queensway
for dinner and shopped around~ had the yummy katong laksa and muah chee~ and
Mr N
bought me a pair of shorts! weeeeeeee~ after which later at night, he send me home~