backdated photos from my Pulau Aur Open Water diving trip (6-8march09) that i just received from the other divers! =)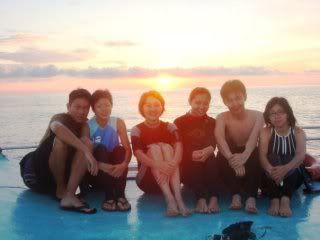 the open water divers with the awesome sunrise in the early morning!!
(left to right: Danny, Erika, Voon, Me, Baby, Yvonne)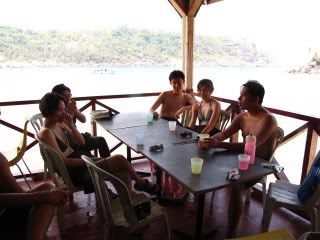 at the dining area during briefing! =)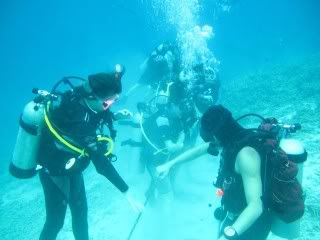 while doing some of the open water test!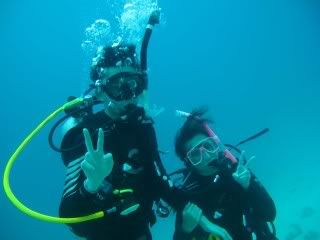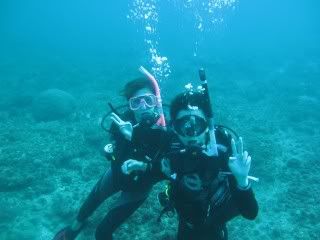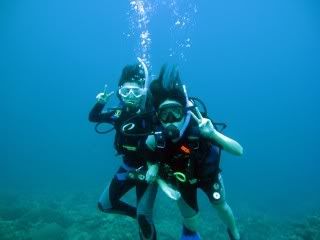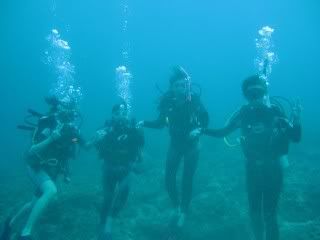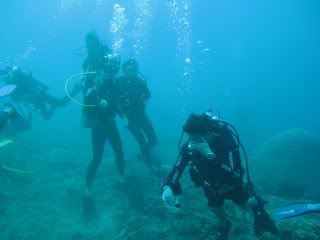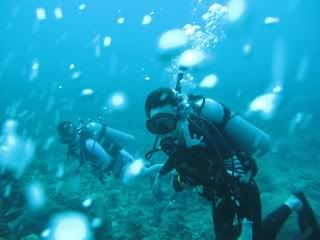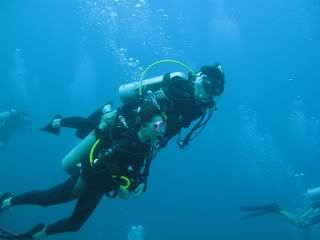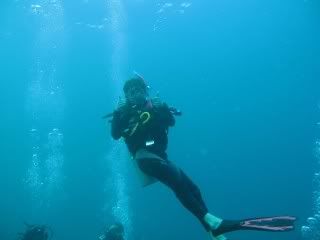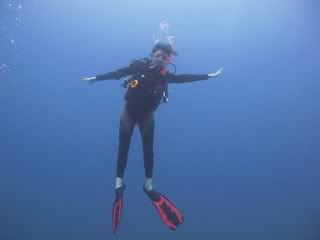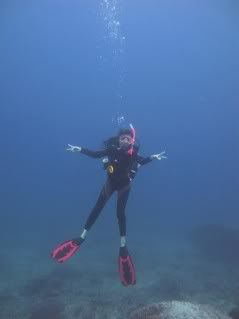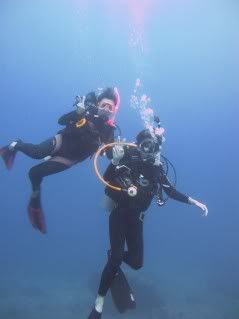 underwater fun!! =D (
im with the pink snorkel and red fins! baby is full black!
)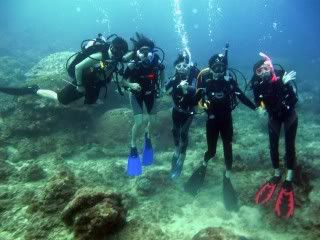 the open water divers with our dive master for the trip!
(from left to right, Jerric, Voon, Yvonne, Baby and Me!)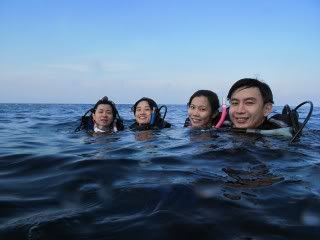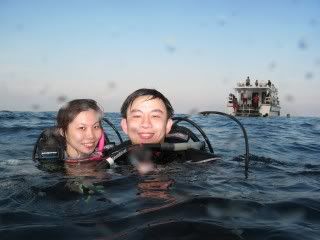 On the surface floating while awaiting for the boat to come pick up us! =)
for more photos and details bout the trip, please
click here!
looking at these photos makes me even more excited bout my
Advanced Diver trip
to
Pulau Dayang
in
2 days time
!! weeeeeee!!