Im a Certified Open Water Diver!!
im back from my
ScubaDiving Trip
at
Pulau Aur
!! Quite a cool place aside from the steep steps and all, but the place is just beautiful, especially the water there! Its so clear!! we could see the fishes, corals and all from the boat! thats how clear it is! Its definately been a wonderful, fun and fantastic trip and experience for us! )
Anyway just a brief run through of my
Pulau Aur Scuba Diving trip
!
Day 1 - 6March09
Woke up in the morning and did some last min packing before
Baby
came over to pick me up and we head down to
Parkway
to have our lunch at
MosBurger
. After lunch, we went to the money changer to change some singdollars to ringgits. After which we went to
Guardian
to get
Baby
's sea sick pills and a big bottle of mineral water to bring along for the trip before heading back to his place. Upon reaching, i packed up some stuff which were at his place before we rested for awhile and waited for
his bro
,
James
to come pick us up and head to
Riverwalk
to meet the others(bout 40+ divers for the trip!) for
BakKutTeh
. After dinner, we boarded the coach and head towards
Tuas Checkpoint
and in we went to
Malaysia
! The coach ride was pretty long and bumpy, we had a toilet stopped at a petrol kiosk where we bought some tidbits and continue on the trip towards
Tanjung Leman Jetty
. Board the boat and we headed down to our final destination,
Pulau Aur
! the boat ride was very long as well, bout 4 to 5 hrs~ and we were all slping in a '
refugee-like
beds'~ faints! what an experience! its was so squeezy we couldnt move much else we would bump into others, knock our legs into something or someone or simply bump our heads onto the low lying ceiling! Upon reaching the place, its about 5+am! as the sun had not rise, it was pitched dark, and we had to transfer onto a
Sampan
boat to get to the island! Gotten our keys and were freaked out when we got to know that our rooms were so high up! meaning we had to climb alot of very steep slanted scary steps to get to our room! got to the room, changed and wash up and took a nap!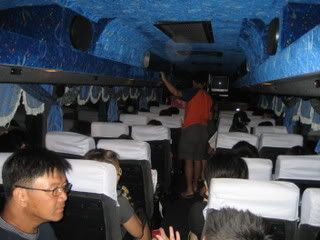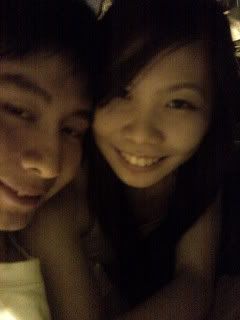 on the coach going towards the Jetty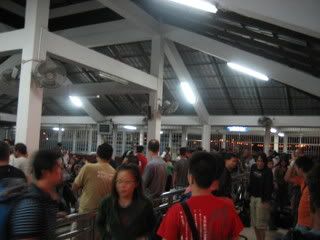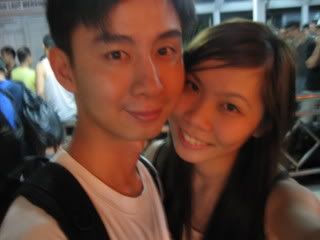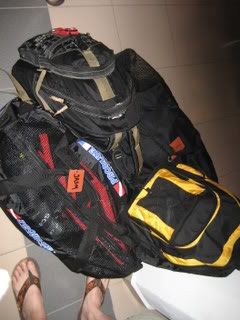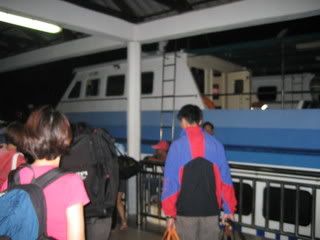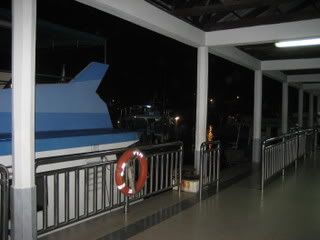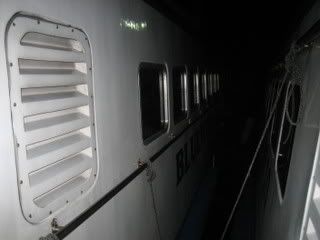 at the Jetty!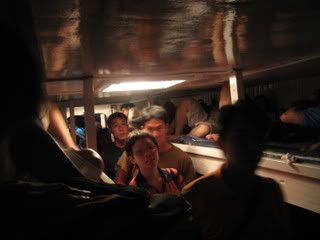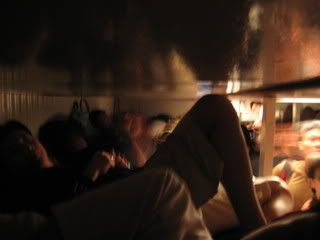 Onboard the 'Refugee-alike" boat!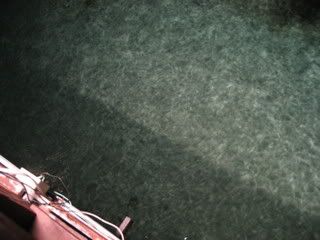 Arrived at Pulau Aur! The water so clear right!!
Day 2 - 7March09
woken up by the
DM
(dive masters) and we head down to have our briefing and breakfast. This is where we were introduce to our
Instructors(James)
and
Divemasters(Jerric and Effendy)
whom would be diving with us. We were all splitted into groups since different groups came for different purposes. My group consist of the
Openwater divers
(VoonYuen, Yvonne, Danny, Baby and Me)
, some came for leisure dives, some for advanced divers, etc. After which off we went for our
1st dive
from the platform at the House Reef! I was pretty scared at first since i had phobia for fishes~ but soon i was much calmed. We had our test of taking off our mask in water and putting them back on, clearing of mask, taking off the regulator and searching for it to put it back, hovering in water, alternate air source with buddy, etc. i kinda panic during the mask off test, as it was very painful when the salt water got into my eye, but eventually i did it...thank god! during this dive,
Voon
got botten quite badly by the
Damsel Fish
! it was bleeding with the teeth bite marks on her arms! scary~ we came up soon after and went to lunch before heading down again for our
2nd dive
again at the House Reef
(this is becuz there is a rope there for learning first!)
. this time round while doing the hovering in water i got attacked badly by the
Damsel fish
! It was really painful and i kept panicking and screaming in the water! But glad that everything else went quite well and we manage to clear every test. We soon came up for teabreak which was srving my fave donuts with hershey chocs! yummy! After which we head down for our
3rd dive
which we had to tk a boat out to the open sea at
Teluk Teluran
! this time round we saw very different fishes and creatures. And since i have sucha bad memory, i seriously cant remember what fishes we saw during which dive and kinda mixed all of them up! Anyway i got kinda nausea, headache and felt so terrible that i ended up threwing up after we came up and while on the way back to the island. Probably due to the bad current and intake of too much carbon monoxide from the boat! took our shower and headed down for dinner outdoors as we're having
BBQ
beside the
Narcosis bar
! It was quite cool and nice sitting with everyone, chatting and talking bout what they saw during the dive, getting to know one another etc., after dinner, filled up our dive logs and head back to our rooms to rest for the night.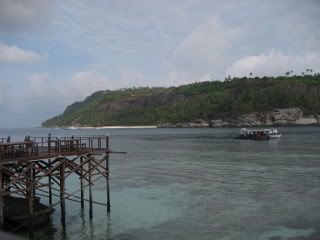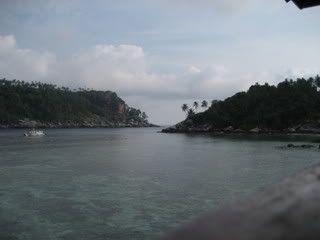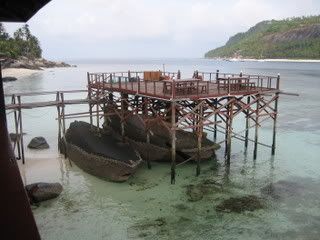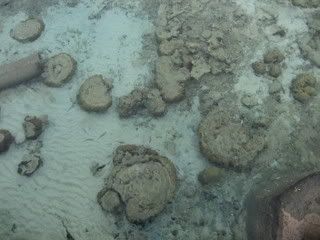 Morning view at Pulau Aur from the canteen~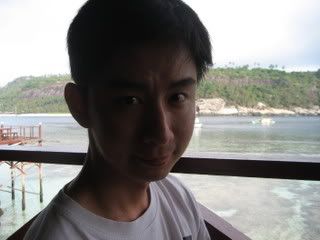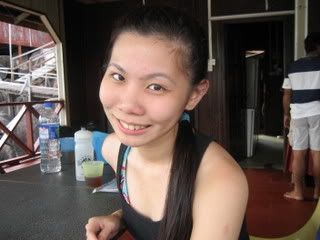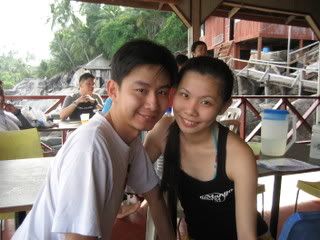 We're all ready for our dive!
(i've plaited up my hair to prevent tangles and badly damage hair~)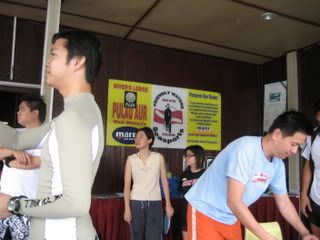 Jerric giving us the morning briefing and speech followed by breakfast!
Guess who~ haha yea thats me! Underwaters~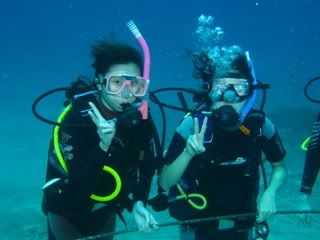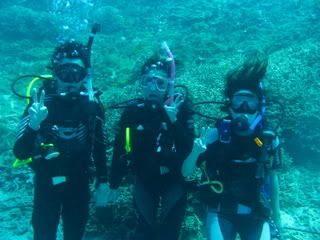 [Left Pic - Me and Voon] [Right Pict - Baby, Me and Voon!] Underwaters~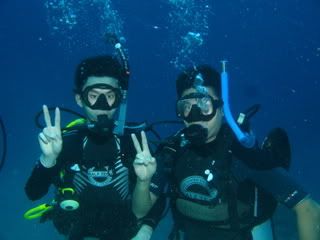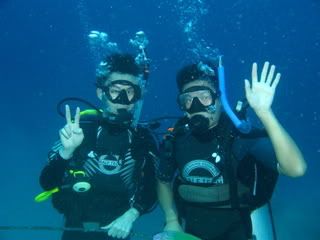 Baby and Danny! Underwaters~
Voon's injured and 'bitten-by-damsel-fish' arm!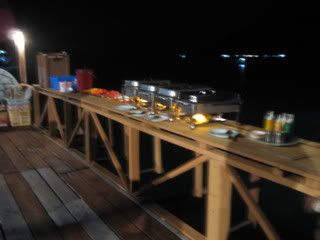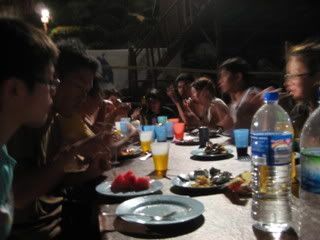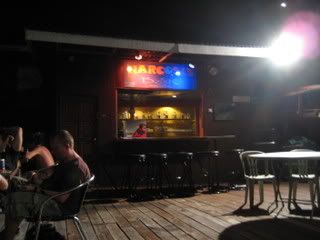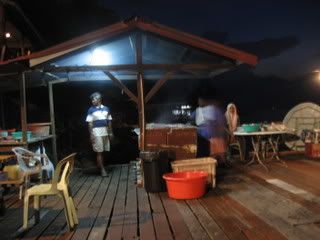 dinner outdoors! BBQ!! Narcosis Bar!!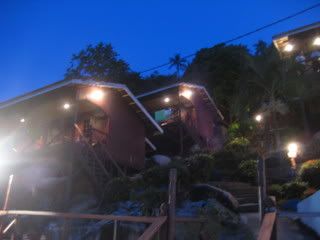 Nightview of Pulau Aur!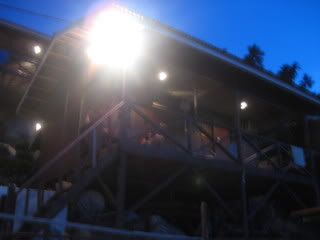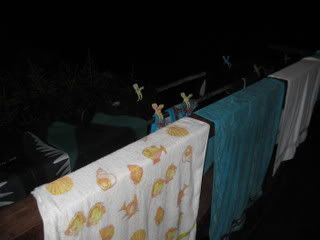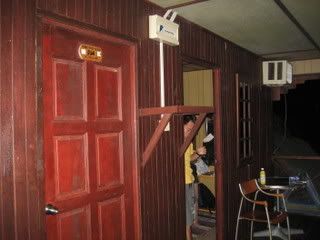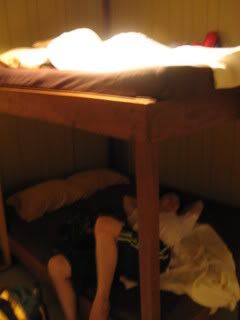 our lodge/hut!
(Quad Sharing Rooms - our room mates were Danny and Erika!)
Day 3 - 8March09
woke up at
6.15am
! prepared and went straight for our 1st dive of the day starting at 8am!! took the boat out to
Rayner's Rock
(dive site), during the boat ride we manage to catch the mesmerising Sunrise!! really rare to catch it as im either always indoors, at work or slping during this timing!
(too bad didnt have my camara with me to snap picts, hopefully able to get from the others)
anyway, the current was pretty strong here and we kept getting swept around. Not sure if its due to the current or cause we didnt have breakfast, we didnt have enough strength to fin far and fast! no matter how we fin we are still around the same area. faints~ after which came up for breakfast before we head down again to
Pulau Lang
(or Lang Bay) for our 2nd and last dive for the day and for this trip! Saw the
Bump Head Parrot fish
which was pretty huge! (bigger than me i suppose), this dive was pretty good and well done as there werent too much current and manage to see quite alot of very nice fishes, a very nice
big blue starfish
, etc.! But this is also the spot where i was badly cut by corals on my ankle! *
sulks
* so pain! (i was so worried the sharks would come since i was bleeding quite badly! and a few of them did see sharks though i didnt manage to see them) Anyway after the diver, we all went back to out lodge/hut and washed up and packed up before we board the '
refugee
' boat again and head back to the jetty, and back onto the coach and came back home to
Singapore
~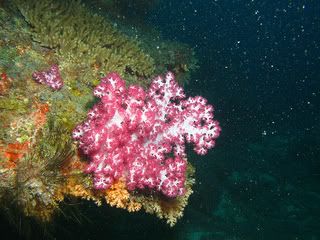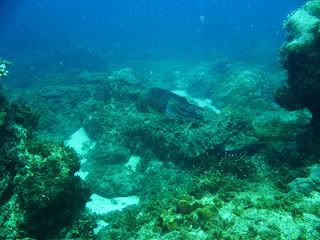 the bumphead parrot fish, squid and corals we saw during our last dive! =)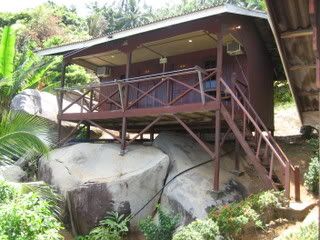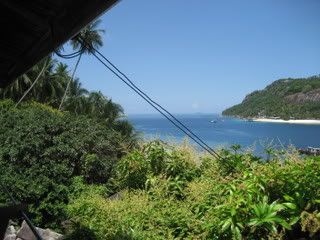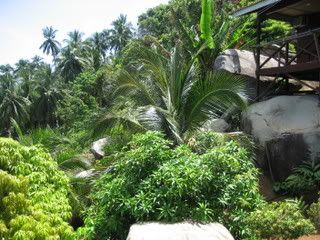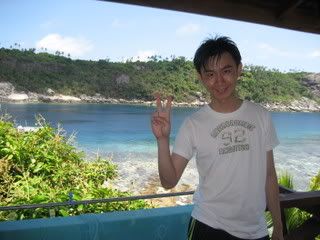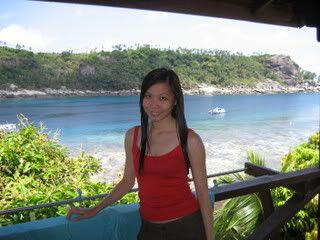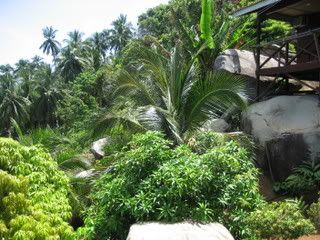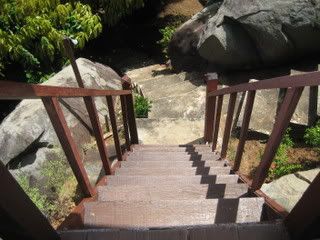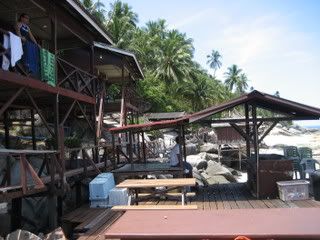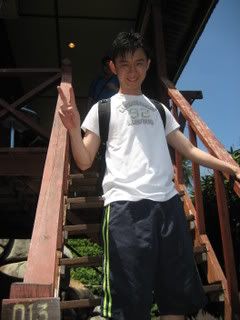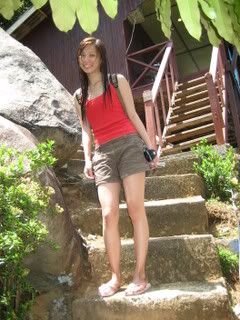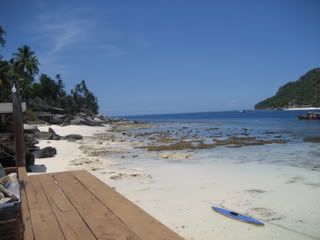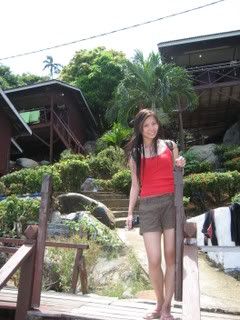 the surrounding of our rooms~ and the steep scary slanted steps~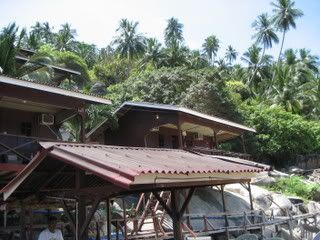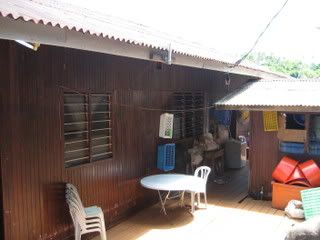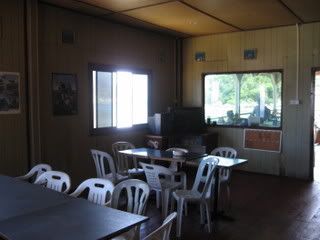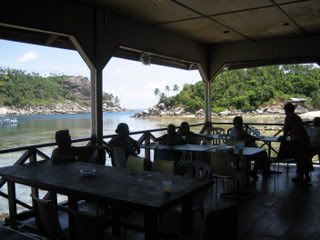 the canteen and huts!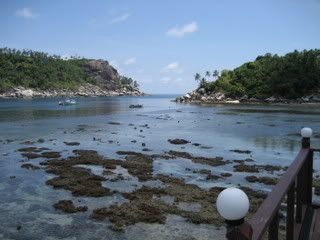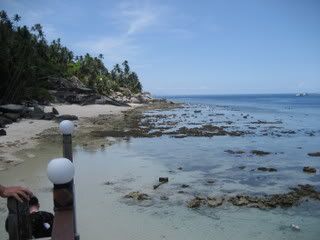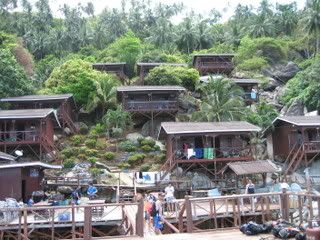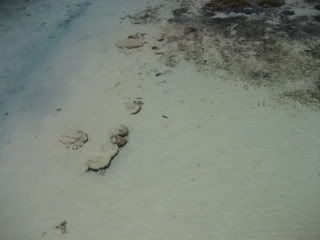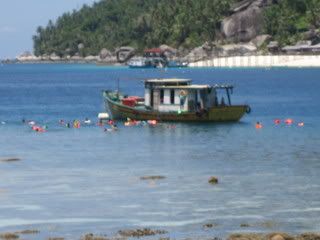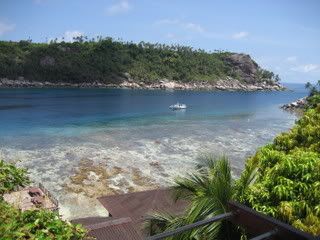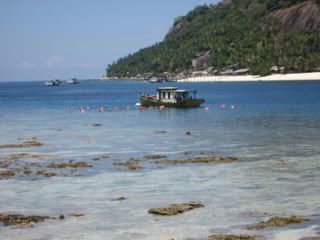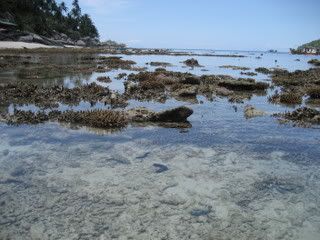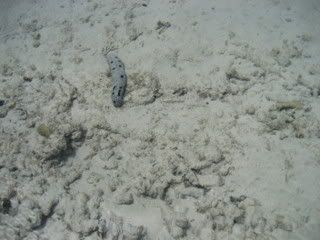 pulau aur!!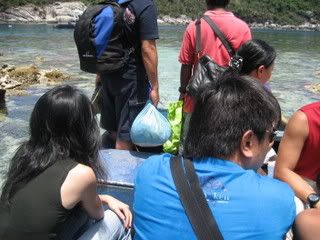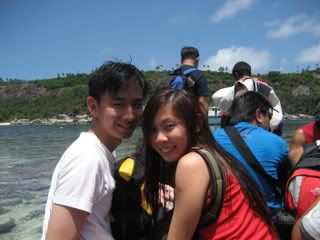 on board the sampan going towards the boat!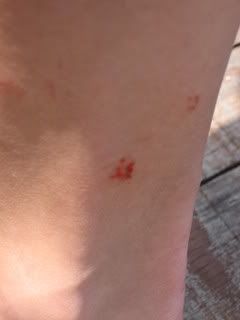 my injured leg!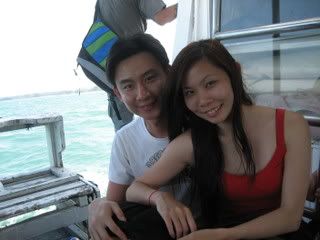 in the boat on the way back to the jetty!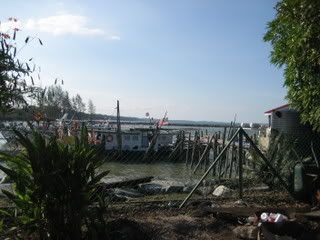 before leaving the jetty!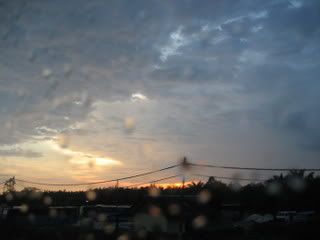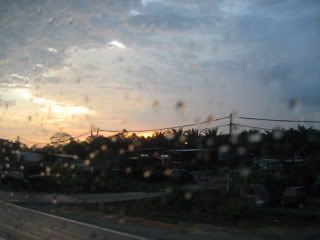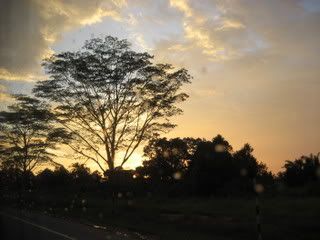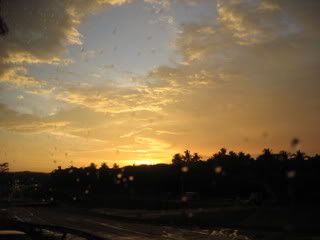 the beautiful sky and sunset while in the coach on the way back to singapore!
me and baby!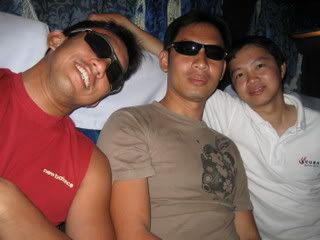 Effendy, James and Jerric!!
Hereby wanna thank
James, Jerric and Effendy
for their patience and guidance throughout the trip! Weeeee~ Im now officially an
OpenWater Diver
!!
Congrats
to all of us! =)
More Photos are uploaded!! Click here to see more!!