te falto..
si hay una cosa en vida que nunca lamento, ésa sería aceptarte en mi vida. te quiero.
work had been pretty exhausting these days...many things to do..many things cropped up...sighh.. feeling so shagged out...went to class today...and i couldnt concentrate at all...turn out i gave up and went home during the break time..
TGIF! yeap..tmr is friday ler...time is moving so fast! and of cuz im gladd..cuz i cna get to see baby tmr. =) plus its gonna be my darling twinnie's 21st bday celebration on sat! so looking forward ya...as i've not seen her for quite some time ler~ miss her~ =p
ytd met up with baby after work...bfore which went to get Famous amos cookies~ a pack for my bro and a pack for baby! =) after which..went over to baby's place..had dinner and watched 'Ratatouille'...its quite a cute show ya.. =)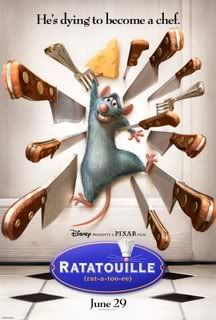 anyway..gonna go prep the stuff for tmr ler..nitey to all for now...have a great wkend! =)
te falto te falto..