i almost over slept this morning! was so tired i didnt hear my alarm!
the funny thing is, i didnt sleep extremely late last night. I slept at 12.15am? I cant rmbr exact timing. But tts not important.
anyway sorry peeps for the slow updates~ im unable to blog everyday as i need to sleep early, and im always out after work! By the time i reach home, i would either go to sleep after bathing, or only log online for awhile to check on my mails and stuff. Thus nowadays my updates tend to be pretty slow~ but i'll still back date my post to the exact days~ so you may only see updates a few days after the events happened.
was home last night and thus decided to spend my time uploading, collating, sorting and watermarking my photos~ those alone took a fair amount of time and i couldnt do much nor blog everything~ i have too many photos~
In fact i still have some photos and stuff that i've yet to blog about, but i guess i do those when i have time~ =)
Was so tired in office today that i thought i was gonna doze off anytime~ I badly wanted a soft pillow, a bed and a blanky when i was in office! Thus i had to keep myself occupied all the time, so i would not think about slping~
After work, came home and rested~ took
Muffin
down for a walk, had yummy macaroni for dinner and here i am blogging again~ and i guess i'll sleep pretty early today~ want to have more energy for tomorrow, so i can enjoy my weekends better! =)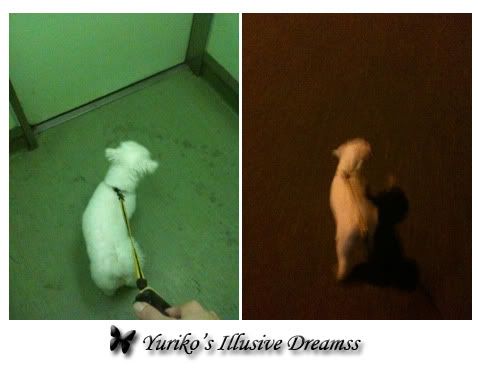 Muffin! taken just now! he's waiting for the lift door to open! and while on the road! he's so excited to go for his walk/run! =)
Anyway here are some RANDOM photo updates! and when i say Random. i Really mean Random! haha!!~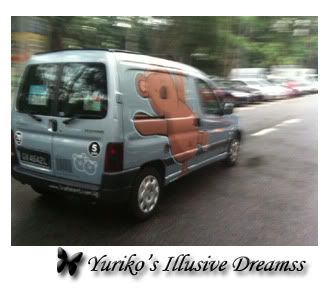 a Cute Coffeebear Van i spotted in the carpark while waiting for Bf to come pick me up from work~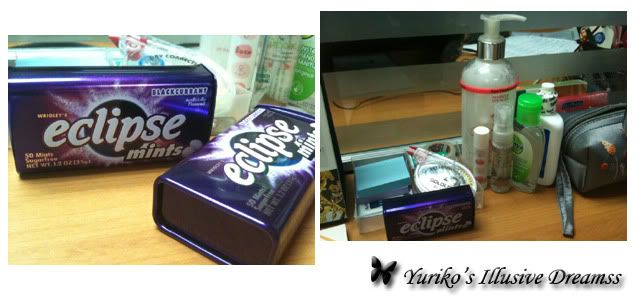 My Desk in office! It's slowly piling up with my stuff~ =p Will snap another photo again when my desk has more stuff! hahaha~ Gonna beautify my desk! So i'll feel happier at work! =p and thats my MUST have at work! my latest addiction! Eclipse Blackcurrent mints! =P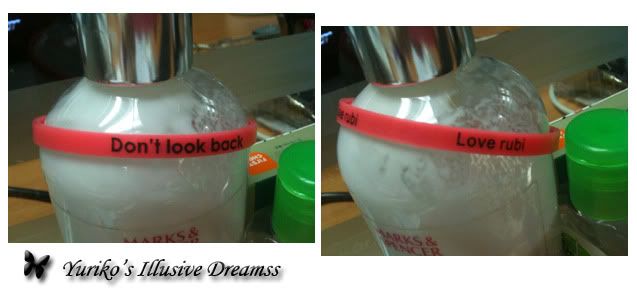 A Shag band from Rubi! Its a donation thingy~ And i chose the one with the wording "Dont Look Back!" One of the more meaningful ones~ the others were really nonsensical~ haha!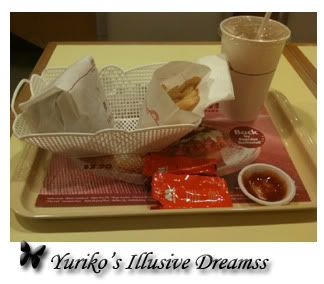 Mos Burger is LOVE! Had lunch alone on one of the days as my lunch khaki had something on~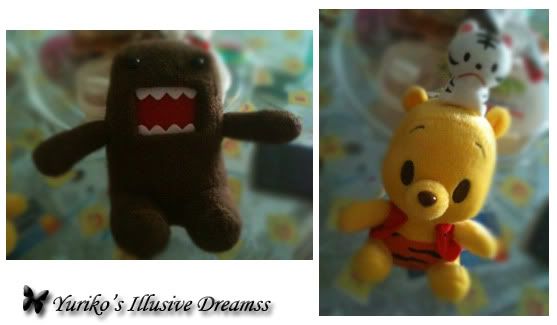 Domo-kun!! and Winnie~ Well, NOPE they are NOT mine! haha! i spotted them on Bf's Dining table and found them cute~ haha!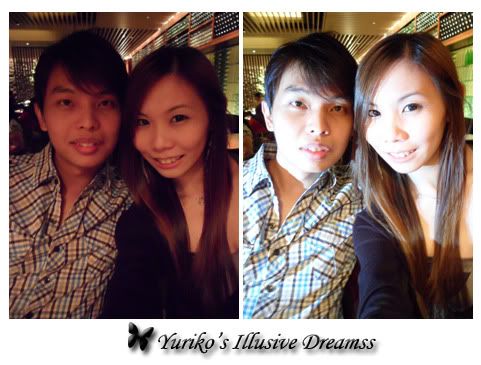 OH YEA~, and since today is the 14th!, HAPPY 9th Monthsary my beloved! ♥ =)