feeling so excited now!!
anyway, just an update!
Dearie
is back!
Happy Happy
! =) Went to airport to meet his family and him. Was kinda late due to some errands, thus didnt get to wait outside the arrival hall for him to walk out~ haa! end up by the time i reach he was already out and with his family awaiting for me instead! *
oops
* LOL!
but nonetheless happy to see him and happy he is safely back! =)
he didnt buy much from this trip though! cuz his friends all didnt wanna shop and spend more time eating and doing other stuff~ but he was sweet enough to still get me a couple of items! =)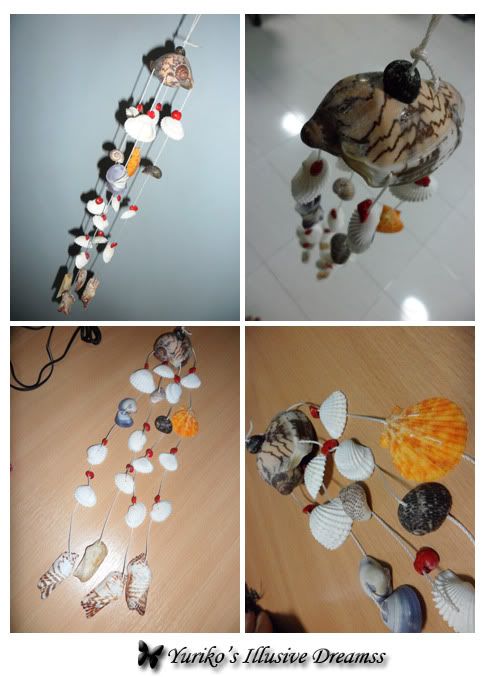 SeaShells Wind Chimes! i LOVE it! firstly cause i LOVE wind chimes! and secondly cause i LOVE sea shells! thirdly cause its so pretty! and lastly cause, its from my LOVE! =p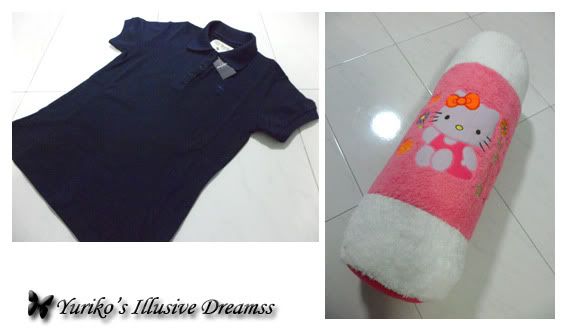 He also got me a Abercrombie and Fitch Polo Tee which fits me very nicely!
And he won this huge Hello Kitty bolster for me from a game! =)
after he came back, we rested at home, he played my
iPhone
and got hooked to
Angry Bird
as well! i then cooked us dinner and watched soccer before he send me home awhile ago.
now that im home, resting abit, updating this blog and im gonna head to sleep!! i gotta sleep early from now on! especially from sunday to thursday nights~ cant stay up late like i used to do! as i need to get up for
WORK
!
YES
!, im officially commencing work tomorrow! so excited! =) Hope all is well! Do pray for me peeps!
Anyway
GOOD
night to all! Will update more about my job tomorrow or when im free! =)