Woke up very late this morning, or rather this afternoon! to be exact, at 1.42pm! Slept kinda late last night as i was playing game, uploading photos and waiting for a phonecall from my dearest!!
Anyway, after waking up, i continue playing my games, and did some ironing and folding of the basket of clothes~ Proceeded to bath after which and got changed, dressed up, and took a train down to
Bugis
to meet my sweety
Angela
for dinner at 6pm! Ok i didnt reach on time though~ was 15mins late~ But she was so sweet, as she didnt rant at all~ =)
We proceeded straight to
Swensons
as she suggested, and had our dinner there~ We both ordered the
Fish and Chips with Apricot Mayo
!! And shared a
Frosted Chocolate Malt
!! Well, we both knew well, that if we had ordered 1 for the each of us, we'll probably eat less than half of it and end up wasting food! =p
Swenson's
business is so good! the whole place is packed! and since we reached there had been a long queue even til we left! But the service is pretty poor~ Ordering is slow, Billing is also slow! Luckily the food came pretty fast though~ Else i would have rant non stop~ cuz i was quite hungry at that point of time!!
Anyway, we did lotsa catching up and chatted alot!! Finally took a photo, and off we left
Swensons
at about 9.30pm! Decided to shop around a little before the shops closes. And finally went over to the bus stop! As the buses were extremely packed, we bought some drinks to quench our thirst while waiting for our bus! Continued chatting til 10.30pm before we reluctantly parted and head home~ =)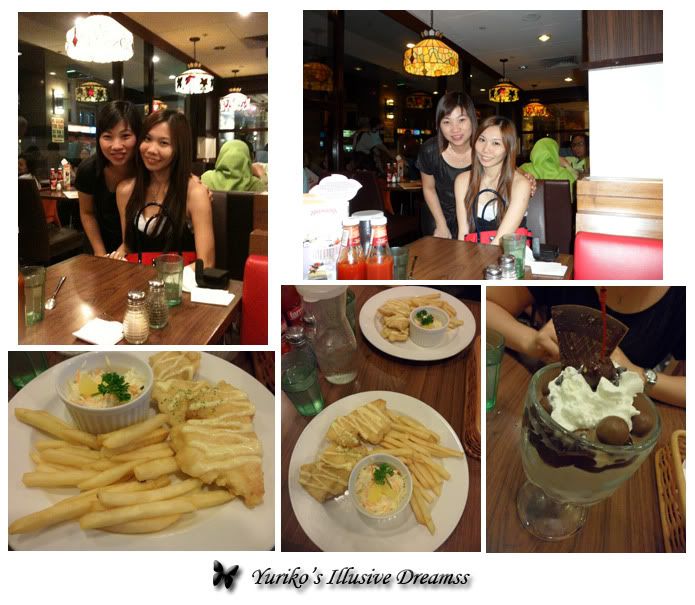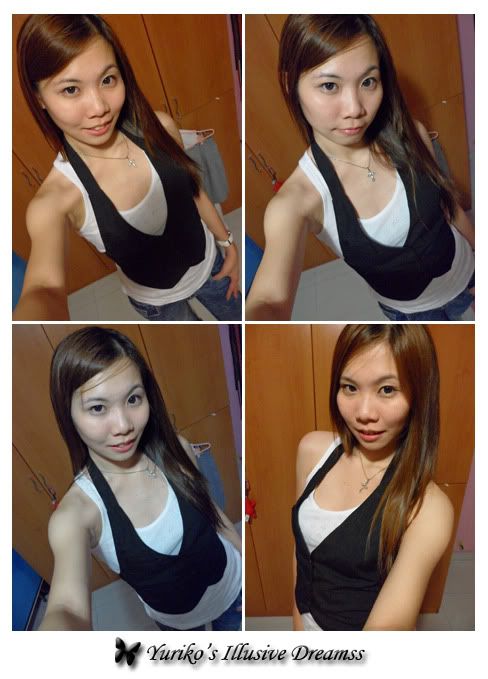 Your Truly! Taken upon reaching home!