errands, chores, dates~
spend the whole of yesterday at home, supposedly to rest and tk a good break from my studies and project! but i ended up clearing up some stuff at home, washing my bedsheets, some clothes and one of my tigger which was quite dirty, folded a huge basket filled clothes, iron a mountain of clothes and pack some stuff. i ended up with a bad headache by the end of the day, pop some paracetamol and went to bed early~
as for today, woke up and tried to brush
Muffin
's fur, but it was badly tangled up as i kinda neglected him these days as i aint home due to my project and etc. and so i called his groomer and was quite lucky that someone had cancelled their appointment today, and so i went to bath and wash up and sent
Muffin
to his groomer for a full grooming and dental scaling as he's got tar tar on his bad tooth and has bad breath these days! weather was quite hysterical! it was really scorhing hot one moment, next moment it started to pour! and due to the sudden change in weather, my migrain kicked in again!
sigh... anyway, picked
Muffin
up from his groomer later in the afternoon and went home to rest abit before i prep and went down to
Orchard
to meet
Xue Er
! was suppose to be a girls outing with her and
Amy
. But
Amy
couldnt make it at last minute, and so me and
Xue
decided to go ahead and meet up anyway! cuz she had already pushed away her initial plans for today's date! not wanting to disappoint her and since i hardly '
put aeroplane
' (stood anyone up), i went to meet up despite having my bad headache and lethargicness~ =)
but i was so glad i met up with her! i had so much fun just chatting away, laughing, and shopping with her! =) we had dinner at
Pasta Mania
located at
Fareast Plaza
and had a long chat there before we head in to shop and caused damage to our wallets! haha! i bought 3 dresses while she bought 2! how sinful~ LOL! but i
LOVE
shopping! Retail therapy with girlfriends are the best medicine for post exams stress, tiredness and headaches! haha! =)
sadly we didnt take any photos~ probably too caught up talking and shopping til we forgotten! LOL! anyway hopefully will have some photos on our next meet up together with
Amy
! =)
anyway since i didnt tk any photos with Xue, i decided to go home and camwhore~ LOL! yeap had an intense camwhoring session with me myself and i! haha~ so sorry for the narcissism! and sorry for the photo overflood of myself! haha! =p well i just touched up on my rebonding on Monday, thus its good hair day for me today! haha!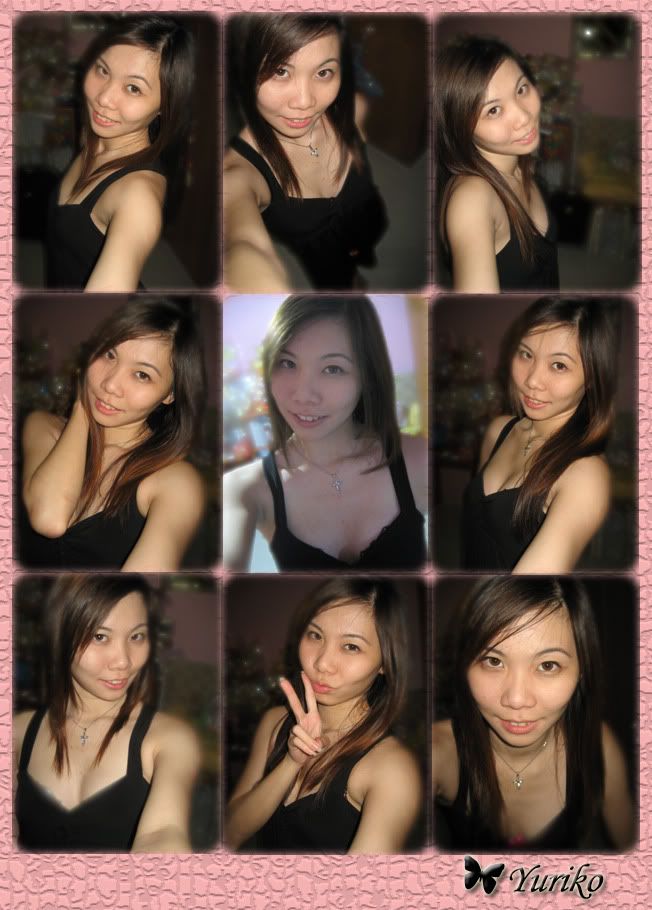 your truly~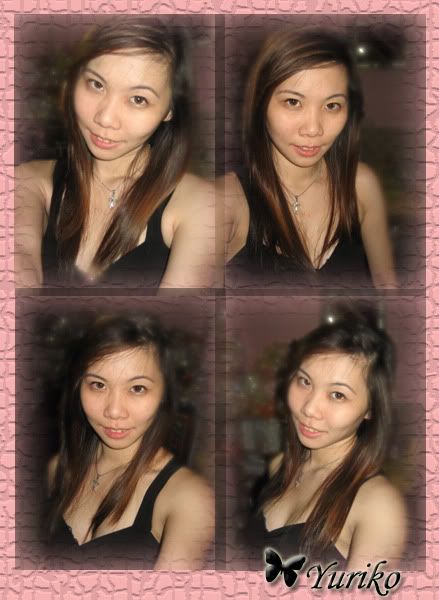 messy hair look~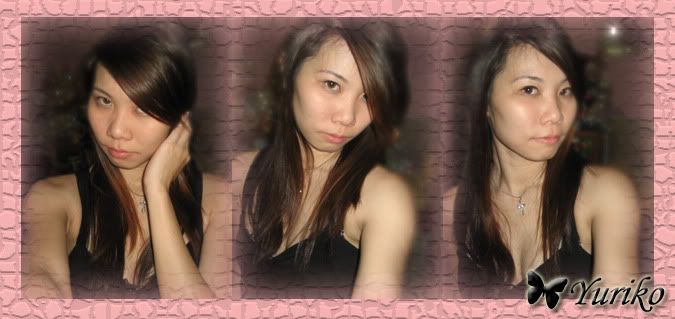 tried a different parting~