Randomness!
i so wanna blog....but upon clicking on
Create New Post
. i suddenly blanked out. i've got nothing to blog about these days. Nothing special or interesting happened. Just me mugging at
KAP
everyday.
i've been having the
Gummybears
cravings these days. And have actually been eating them everyday!! i've had like more than 6 packs of GummyBears, meaning i chewed off many heads!! haha!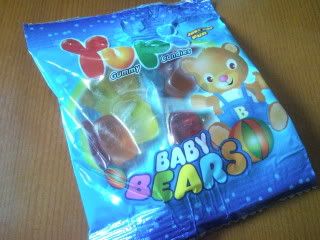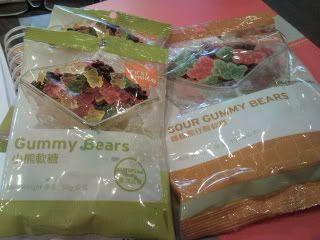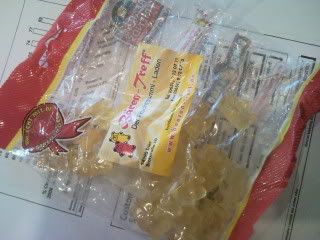 All the different GummyBears i've eaten these few days~ Yupi GummyBears, FirstChoice GummyBears, SourGummyBears and the last pack is from Germany! Germany GummyBears! Yummy!!!
but kinda sick of it now...my next craving...
JELLYBEANS
!! hahaha! Weeeeee~