Weekend Updates~
i shall just cut it short and go straight to the highlights! kinda lazy to blog a elaborated post! sorry peeps~
Friday 22/5/09
evening, took a cab as i wanted to rush down to
BoonKeng
to meet my
bf
. but i ended up being late as well, cuz weirdly, the Taxi driver heard wrongly and drove me to
Tampines
~ erm...
Tampines
and
Bendemeer
sounded so different! faints~ anyway i end up having to tell him
BoonKeng
instead before he understood and re-routed to the correct place this time. Thank god i wasnt in a bad mood, and the taxi driver was pretty nice and funny, thus i didnt get angry. On top of that he charged me only $10 when i know it could have got up to more than $20 cuz of the jams and its during the peak hour! in some ways, lucky me! haa! upon reaching, board
bf's ride
and we headed to
Beach rd
to have
'

Bak Kut Teh

'
for dinner before heading to
Riverwalk
to attend a cellgroup meeting. After which we went home to rest for the night.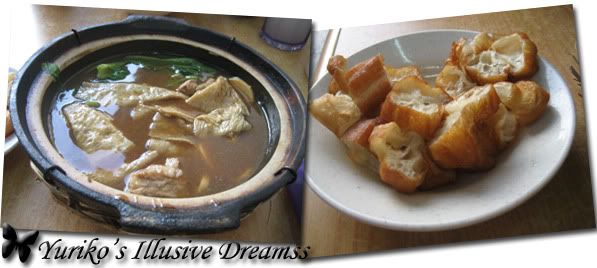 Our dinner! Bak Kut Teh and You Tiao!
Saturday, 23/5/09,
bf
went for his
Muay Thai
training in the afternoon while i rested at home and waited for him. He soon came back and i prep lunch for us to eat before we took a nap and Sylvia came over to meet us before we head down for chuch service with
Pastor Rev. Mike Connell
! He is a pretty powerful speaker and did deliverance! Was quite an experience for me as i watch many went into manifestation. Anyway, after which my cellgroup mates,
E254
, headed down to
Douby Exchange
to have dinner at
Just Acia
which i felt the food was pretty good! I had
TomYam chicken soup
and i feel its almost prefect! Its very spicy and very sour! All in perfect combination! hees! The other food which the others order are pretty gd as well! On top of that, its free flow of drinks and ice cream!! =D Anyway after dinner, we had a mini birthday celebration for
Lawrence
,
Irene
and
Jessica
!
Happy birthday peeps!
=) They did lotsa photo taking and i must say they are really funny! haa~ i was having a bad headache that day with bad hairday, thus i didnt join in much in their phototaking actions~ haa! After which, we left and some of us headed to
PS
to watch '
Night at the Museum 2
"!! Its a very hilarious show and i must say i do like it alot!
4/5 popcorns
! Its a
MUST
watch! Only thing i dread was since we had so many people, it was difficult for us to get seats and tix at sucha late hr! thus we only manage to book the 1st row!! Faints~ already having a bad headache, it was later on added with a bad neckache!! *sulks* after which send a few of them home before we head back to wash up and knock out for the night. (
And bf made me pop paracetamol before we slp too! thank god he did! cuz i felt well again the next day! =)
)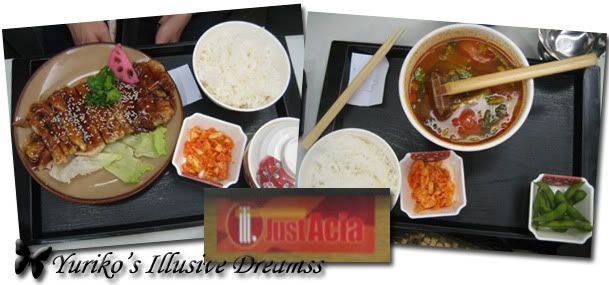 Bf's Teriyaki Chicken and My TomYam Chicken Soup at Just Acia!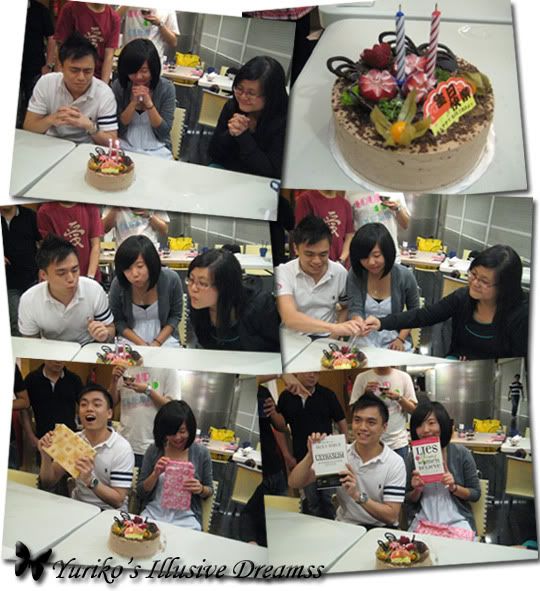 the birthday peeps!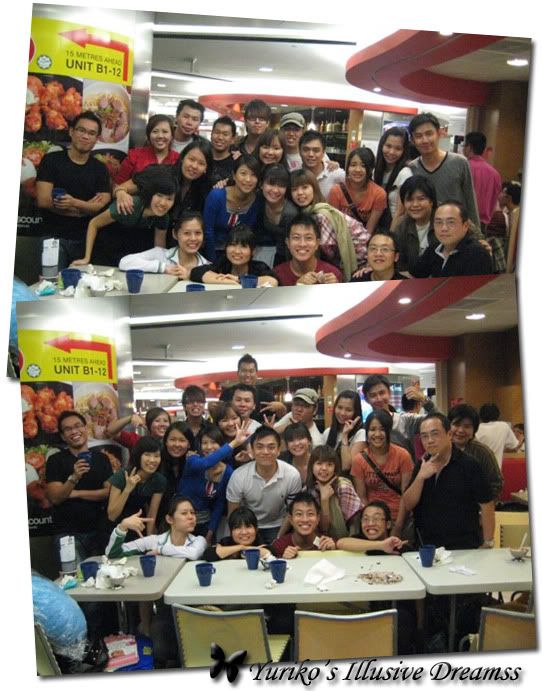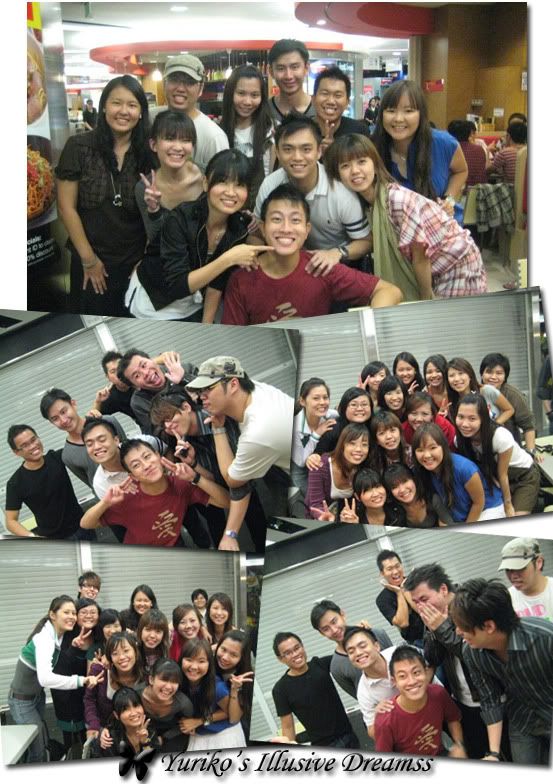 groupshots of E254~ that was filled with lotsa fun and laughters!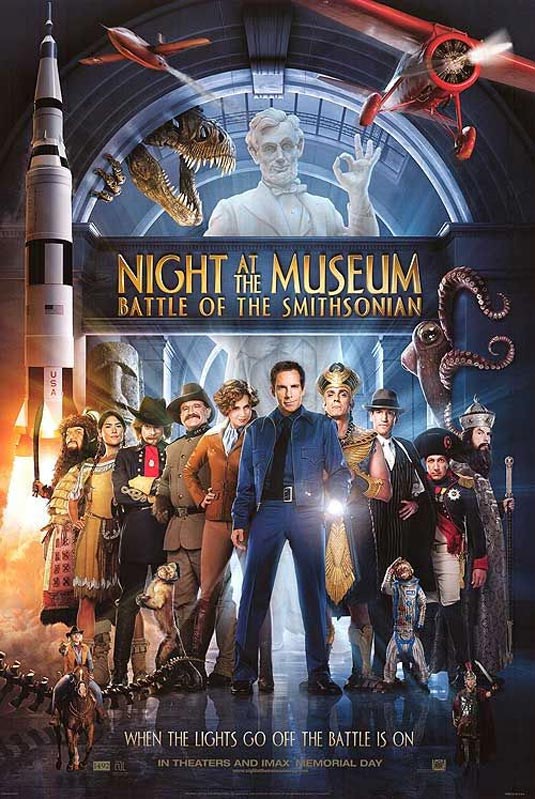 Night at the Museum 2!
Sunday 24/5/09
morning i woke up pretty late, then accompanied his parent out to have breakfast! we had
'

kueh chap
' at
Siglap
area. after which went to
Siglap centre
to buy some stuff before heading back home. Watched '
Angels and Demons
' and '
Monsters VS Aliens
' both of which are very good shows! i especially like '
Monster V.S. Aliens
'! very cute show!! In anyway, both are a
MUST
watch! =) wanted to catch another show but i had a headache again! sigh....thus we decided to rest abit and watched tv instead. After which he came over to the coffeeshop under my place to have our face western food again! as usual, i had my fish and chips! hees~ while he tried the chicken cutlet! after dinner i went home and he went home too~
Monsters VS Aliens!
Angels and Demons!
ok after typing it all out, i realised, my supposedly 'short-simple-and-straight-to-the-point' update aint that short and simple after all! wahaha! =p