Helipad here i come!
woke up this morning at 8+am by
Bf
's call. went back to slp and at about 11+ he called again. went to prep and out i went to meet him for lunch. we then went to
Changi Airport T2
for lunch at
Swensen's
! Yummy! i ordered
Sirloin Steak
while he had
Ribeye Steak
! and we ordered the
Cookie Summit
! food was alright and i still love the cookie summit though i've ate it a couple of times! but as mentioned in previous post i couldnt eat much thus didnt finish my food yet again.. we catched up and chatted bout stuff since i've not met him for quite awhile since he had to go for reservice, while i had to study for exams, rush my assignment and was away in
Bangkok
! =) after lunch he send me home.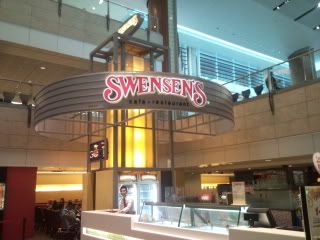 Swensen's!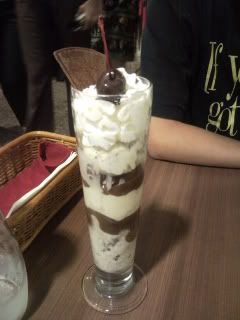 Our Cookie Summit!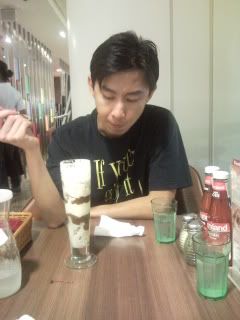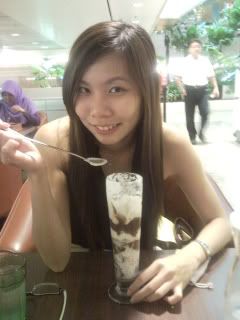 Us with our cookie summit! =D
and for tonight, he will be coming over again to meet me for dinner below my place before we head to
Helipad
with
Ansley
and
Jenson
. the others arent confirm going yet. so as for now its just the 4 of us! weeeeeeee! =) update bout it again soon!