updates
friday 26dec08
, worked til pretty late again~ managed to only leave office at 7+pm! =( *sulks* lotsa stuff cropped up and lotsa stuff to do...in fact theres still lotsa stuff to do on monday when i get back to work..sighh`..anyway rushed home to meet bf who is there to pick me up and back to his place. he slept very early as he had an medical checkup the following day. as for me i couldnt slp and ended up stoning in front of my comp til 1+am as usual before i finally joined him in dreamland.
sat 27dec08
, woke up at like
7+am
, prep and we head down to
CGH
for his full body medical checkup. spotted a cute xmas tree and also couldnt help but took a pict of yet another xmas tree. after the medical check, we had breakfast at
Polar Puff
before heading home. went home to rest. in fact we didnt do much the whole day. basically rotting away since i was having a very bad running nose the whole day and just didnt feel like doing anything. plus bf complained he felt weak the whole day after drawing 3tubes of blood for the blood test. at night we joined his mum, sister, bro in law and nieces and nephew for dinner before heading home to knock out.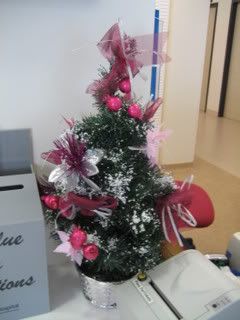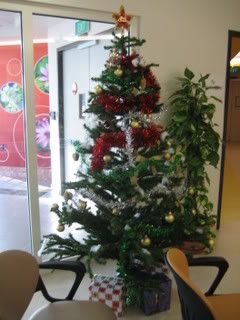 xmas trees at CGH
as for
today
, woke up early yet again, had McDonalds Hotcakes for breakfast after which join his mum and sis and family at
Church
.
The hiding place
, located at Jalan Kayu. after which we went to
Courts, Box Bistro
for lunch! and a very unlucky thing happened! silly bf dropped the tray on my toes! *ouchhh* *sulks*...anyway after lunch, we went home and head out to the pool to
swim
and
suntan
~ its been quite awhile since we done so! miss the sun and the pool~ and i definately miss swimming! been pestering him for quite awhile! finally he's willing to lift up his lazy bum to join me. haha! anyway after which went back to nap and woke up at 7+ for dinner before he send me home.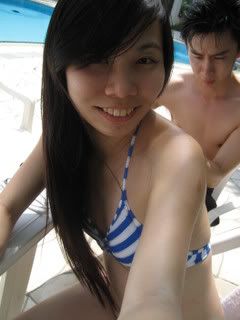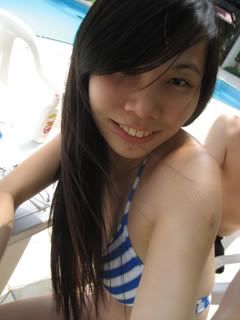 applying sunblock~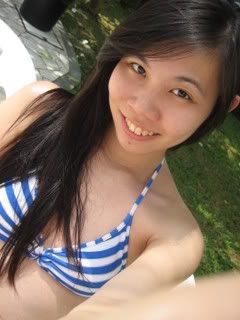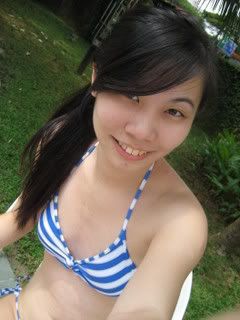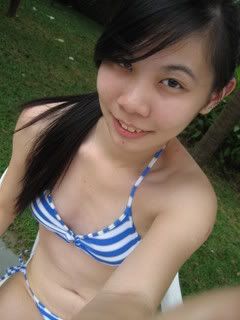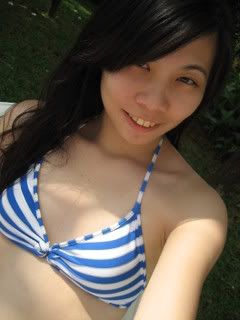 embracing the sun!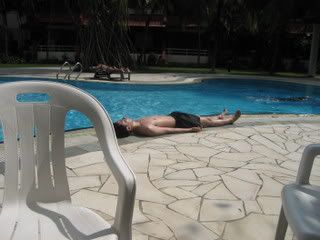 suntanning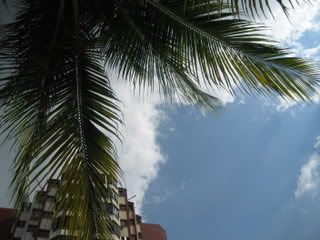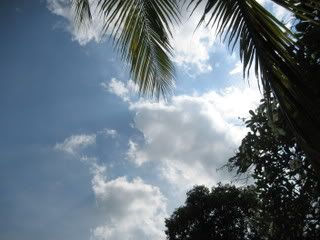 the beautiful sky!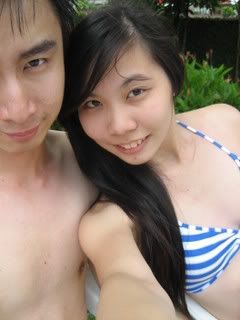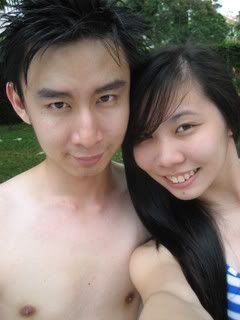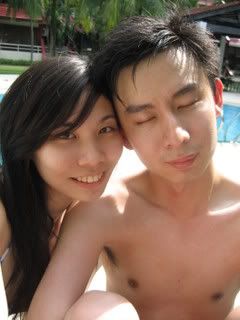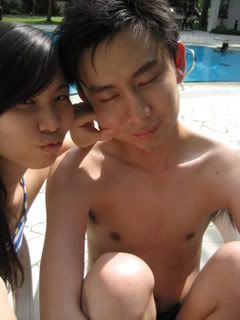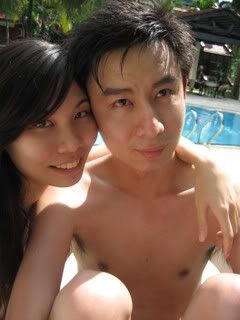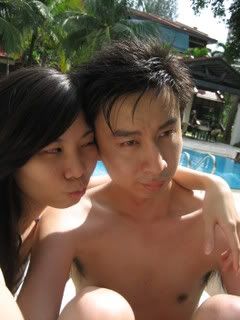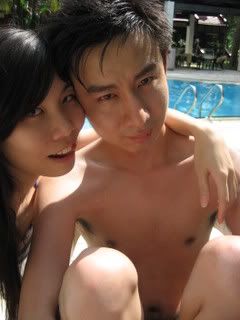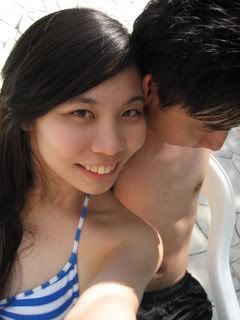 random us!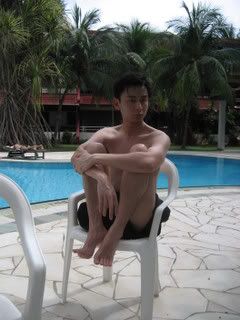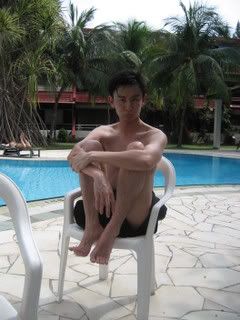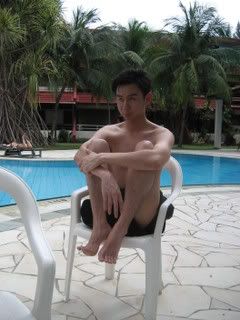 my man`
anyway im gonna slp now..tmr is gonna be yet another long stressful day for me at work le. =(
nitey all~