on course~
i've been on course for 2 days,
yesterday
and
today
, at
SNEF Training Institute
(Singapore National Employers Federation) located at
Tanglin Shopping Centre
. The course i attended was
ESS Communication and Relationship Management
. Well, i was send for course by my employer, as everyone is my company is required to attend at least 1 course. So i pick this module to attend.
Would say overall, i felt this course is really good, very enriching, interesting and fun! The people in this training workshop were all really nice, friendly and humourous, and my trainer was very good too! =) we had people from different sectors, ST engineering and aerospace, Surgical assistant from Mount Alv, LTA, Herbalife and etc. Throughout the training, we had lotsa laughters, but of course we did learnt as we went along. We had interesting role plays, activities and assessements along with the training schedule. everyone basically get to interact and learn from experience and hands-on, which i felt is really gd, especially for people like me who are more of a
right brainer
and generally classified as a
kinesthetic
person.
would not go into details on the training, but below are some pictures of one of the activities that we've done! (without eyes blindfolded and we were unable to talk. only a leader to direct us ard to do the necessity!) last but not least, i'm glad i've made some really nice peers and friends during this short 2 days course! wish it had been longer though. but nonetheless wanna say im glad to know them, and thankful that both the trainer and all of them had my this 2 day course a memoriable and enjoying one for me! =)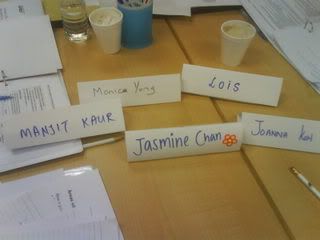 The name tags on our table (these are the names of my group members!)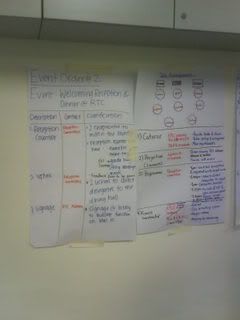 our masterpiece for day1!(short of 1 sheet)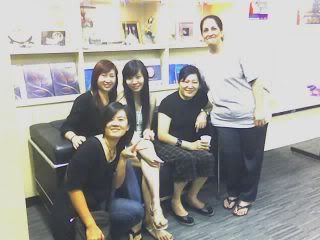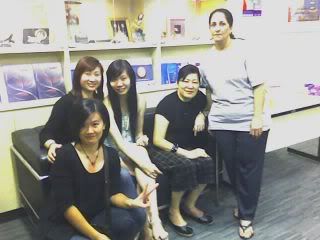 with my team members at the refreshment area~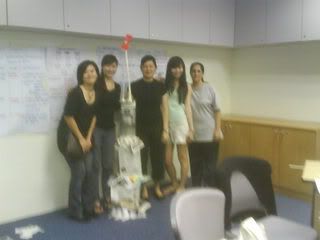 us with our masterpiece for day2!
our masterpiece for day2!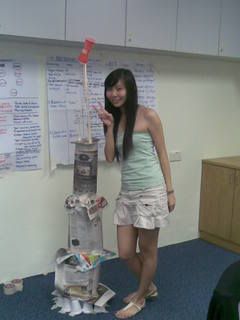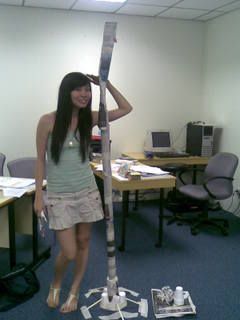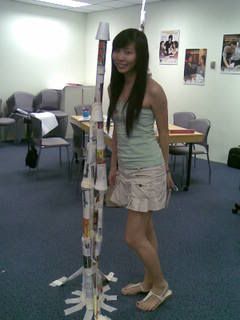 me with all the masterpieses for day2! (from my group and from other groups!)