beautiful weekend!
my exams have finally ended~ and im very relieved and happy bout it! hees`..
anyway..on
Thursday
, the last day of my exams...i brought
Muffin
over to
Nu Pets
,
Celina
's shop to meet some new friends! left him there to play and socialize while i went to school for my exams..paper was alright as what i studied was tested..only worry was i wasnt able to elaborate and write much though my points were clearly there..well anyway after paper, went back to the shop to buy some stuff..and played with some of the dogs..they're all so lovely..and its really a joy to be surrounded by all those adorable furkids...stayed til about 8 before i left for home with my beloved..was having a terrible headache and had to pop some panadols before going to slp..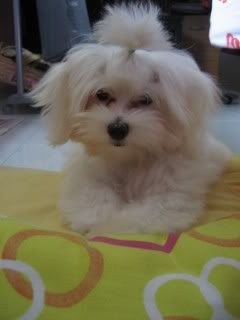 my darling boy posing for his photo taken!

my pretty boy!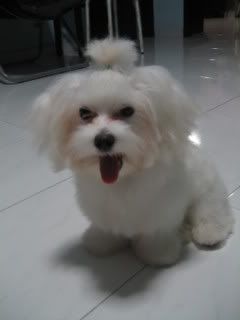 muffin say bleh~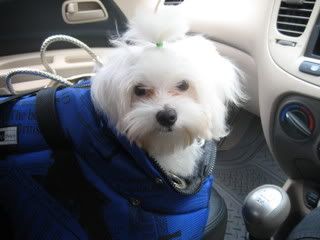 Muffin in his bag on our way to meethis new friends~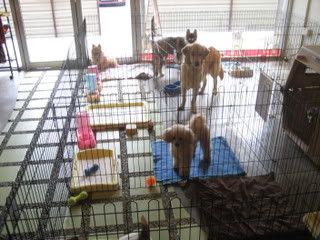 some of the doggies at NuPets!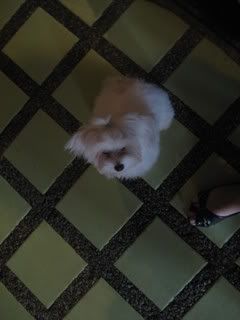 Muffin looks scared~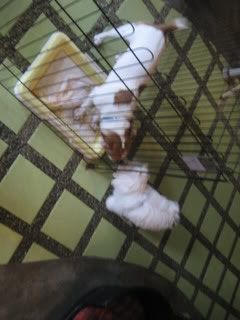 Muffin meets Terry!
my precious one and me at NuPets!
went back to work on
Friday
...and i totally dread it! well..
TGIF
! else i would have died at work..lol..after work went to
Boatquay
to meet
Baby
for dinner at
HotStone
..the concept is just like
StoneGrill
..as we're giving a piece of heated up stone and we've to cook the steak ourselves..and the difference is probably the ambiance.. its in a outdoor concept by the
Singapore River
...but personally, i would definately have to say that both me and
Baby
prefers
StoneGrill
located at
Katong
.. as we felt the steak is much tender and tasteful.. =) But as i always say, its up to individual preferences.. after dinner, we took a stroll along
Singapore River
before heading to
Dempsey Road, PS Cafe
, for desserts, where i had made reservations.. hees`.. its a lovely place.. and dessert tasted yummylicious! but the portion was kinda huge and its really sweet that we couldnt finished it..sad~ we ordered the
Double Chocolate Blackout Cake
, a
Oreo Milkshake
and a
Passion Fizz
...anyway...we stayed there til 10 before heading over to meet
Celina, Remi, Adrian, Ansley, Jasper
and
Junhao
for our night adventure cum excursion to the Cemetry..LOL~ super old school yea? but it was pretty fun to go in a group and instead of splitting into different cars, we all decided to stay cosy together in
Remi'
s van! lOL~ after the short excursion, we went to
Dempsey
to pick
Phyllis
up, before heading back to get the cars and went to
Bencoolen Street
to slack and haf supper..it was a long tiring day for me and i was soon feeling drained and lethargic! therefore we all decided to leave and head back home..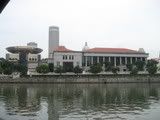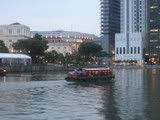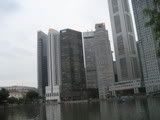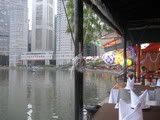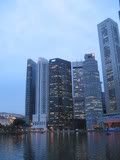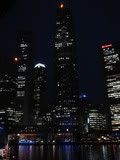 Picts of Me & Baby while eating or waiting for our food..i cant rmbr.. =p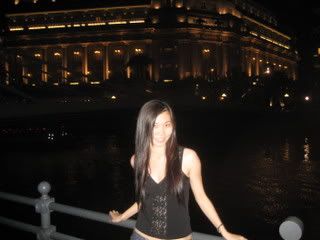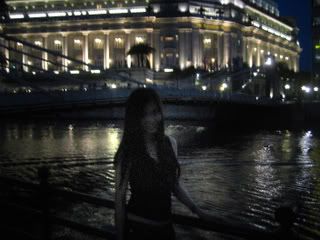 me along Singapore River. i know i look kinda ghastly in the second photo. but tts cuz of insufficient lighting..and i had to photoshop it to brighten it out, which made it look kinda ghastly!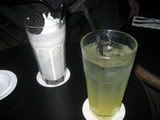 our drinks at PS Cafe, Passion Fizz & Oreo Milkshake!
the Double Chocolate Blackout Cake! *yumyum*
PS Cafe!
My Baby! hehe..piggy him~ =p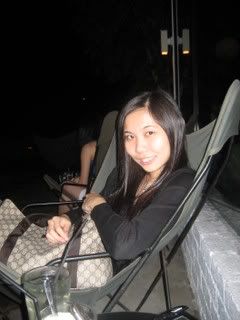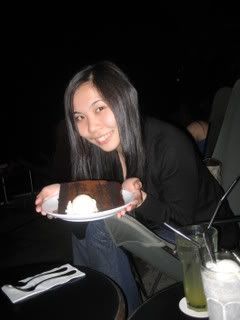 Me with the cake! hehe~
Baby & Me at PS Cafe!
on
Saturday
, we both woke up and had breakfast and i helped
Baby
with some editorial stuff..after which we prep and went to pick
Angie
from the hospital and send her back to his
bro
's place for their
daugther
's one month old party! had tea buffet before we went back home again for a nap! after the afternoon nap, we went back to his bro's party for dinner..and after dinner, send
Angie
back to the hospital before we decide to go over to
Marina South Pier
for a walk.. its a pretty nice place..and i would definately wanna hold an event there someday! hehe~ after which we head back home to watch the movie "
Meet Dave
" and some tv shows, and finally knocked out into dreamland.. =)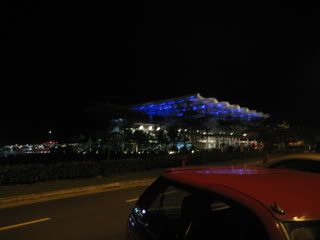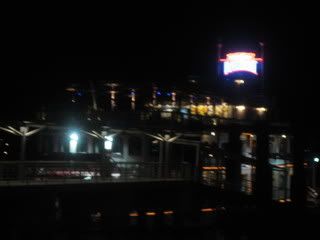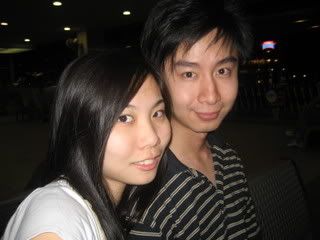 us at Marina South Pier!
as for
this morning
, we both woke up pretty early as i was kinda having gastric pain..therefore we head down to
ECP BurgerKing
for breakfast and he send me home soon after as he has an appointment with his friends to go to massage and spa...upon reaching home, bathed my smelly lil darling
Muffin
..and played with him for awhile before he got tired and took his afternoon nap..and here i am now feeling bored and blogging~ gonna go clear my room and do some stuff now..ciao~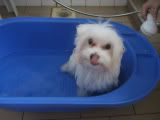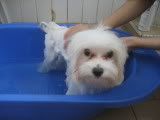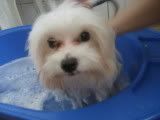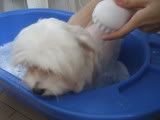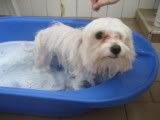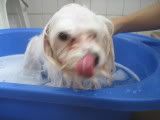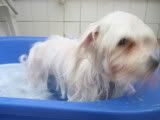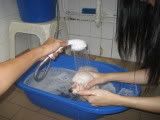 Pictures of Muffin bathing!~
Muffin bathing vid!~ he keeps looking at the camera! what a camwhore~ =p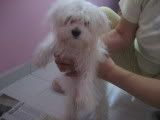 Muffin after bathing~ Messy Messy~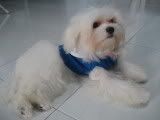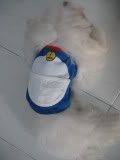 Muffin in a Doraemon Top!