exhausted.
feeling so exhausted these days...and i dun really know why...i believe i've had sufficient slp..but still....oh well..probably due to my work and exams stress...
anyway...
friday
night..after work..rush over to meet
Baby
at
Kallang
, before we head to
Tampines
to have our dinner at
Nihon Mura
..dinner was yummy! after dinner, we went to
Tampines mall
to get a bday cake for
Adrian
and went to back to my place to get
Muffin
before going back to his place..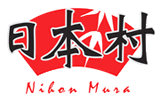 the restaurant's banner!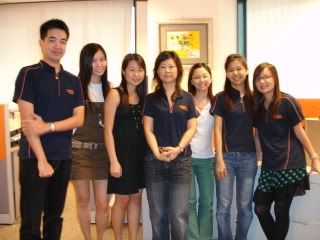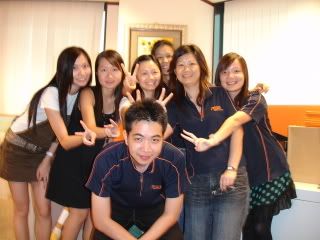 Adi's farewell/last day in RSA!!
saturday
morning woke up and we went ard in search for a pet groomer wanting to get
Muffin
groomed..but every groomer we went to were fully booked...therefore we gave up and went to
Subway
at
ECP
for breakfast and walk
Muffin
a little before we head back home to study and rest...and in the evening...many people came over to
Baby's place
as we'll be having a
BBQ Bday
party for
Adrian
..didnt know y i was so tired...but halfway thru the party i brought
Muffin
who was also very tired back to the room and we knocked out to slp right away...haha! the party went on without me...and after which they went out..while i was at home slping with
Muffin
...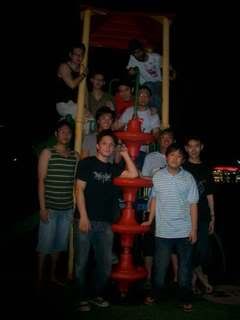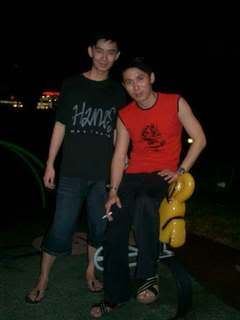 the guys..and tts baby with the bday boy, Adrian!
on
sunday
..woke up and realise it was raining pretty heavily..therefore waited for the rain to stop and watch tv...til the rain subsided,
baby
send me home..and i bathed Muffin and myself and prep to go to
Faizah's wedding
..after the wedding, i went to
KAP
to meet my study group to continue our mugging...at bout 8+, we left and i head over to
Baby
's place...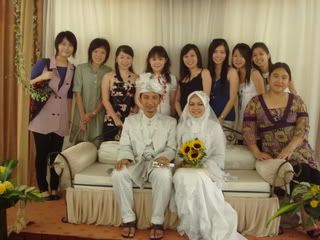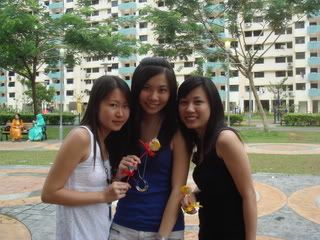 photos taken at the wedding..and tts me and my 2 darlings with our lollipop!
today morning, woke up feeling very tired...was kinda reluctant to get up..but in the end i forced myself to do so and drove myself home to bath, prep and played with Muffin before draging myself to work..
anyway...i better get back to work...so tired...tonight still gotta go sch...doh~
some random picts of Muffin!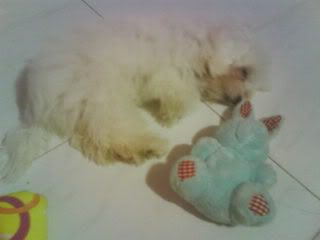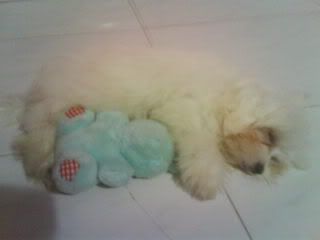 he's just so adorable even when he's slping! he's hugging his lil bunny!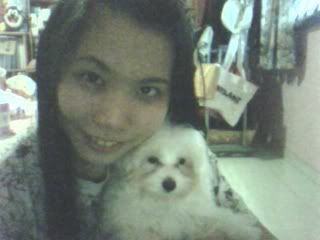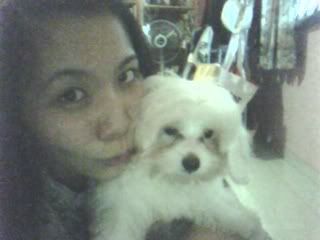 Muffin and me!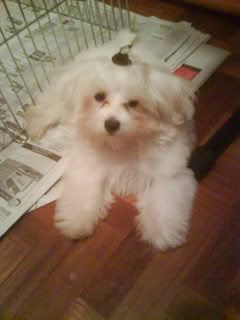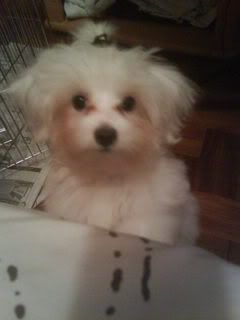 haa..testing out on how Muffin would look with his hair tied up! =p