Happy birthday Mikey 大哥!
was mugging again at
KAP McDonalds
as usual.... photos as below.. =P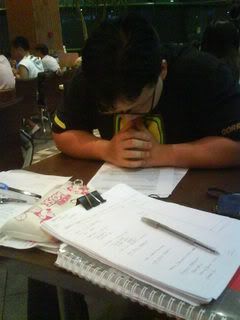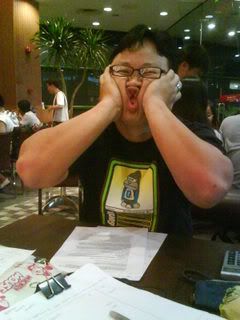 tts wat stress can do to people... priceless expressions and constant praying..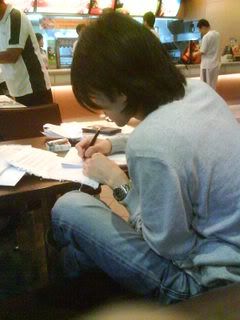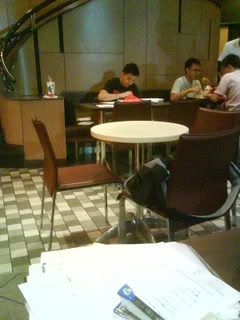 tts Alan and Kelvin in the midst of intensive mugging..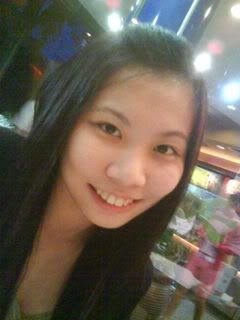 tts me taken by my 大哥 Mike..yea..the usual 'calm' me while everyone else are stressed up!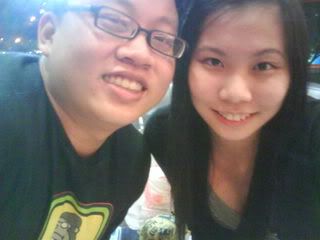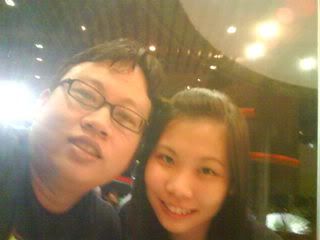 大哥 Mikey and 小妹 Me!
i feel that this semester everyone are pretty slack as compared to previous few semesters...there's suppose to be like 10 of us in our study group...but we ended up with only 5 of us ytd...haa`...
anyway was feeling rather restless and my mind kept wondering off..been a few days since i last met my boy...and i miss him terribly...therefore i decided to go look for him...left
KAP
at 10+ and drove down to
Serangoon
, the usual spot to meet
my boy, ansley bro, jialiang, adrian
,
dilwyn
and
phyllis
..upon meeting, each of the driver took a passenger and we left for
Hougang Superbowl
...Ansley went bowling while the rest of us head to the famous
Punggol Nasi Lemak kopitiam
for supper...only that we didnt eat the nasi lemak..instead we ordered dim sum...haa`.. makan and chatted for awhile before we left for home...
anyway...hereby also wanna wish my boy and myself..
Happy 8th Monthniversary

!
=)
*loves*