Happiness can really make one grow FAT!
[tuning to: til the end..]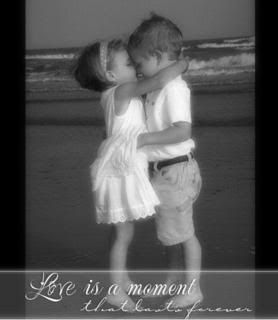 its really true tt pple put on weight when they are happy cuz they tend to eat more...tk me for a gd living example...i've gain so much weight! my whole body is now made up of
FATS fats FaTs and fAtS
! faints`...baby was just telling me tt his fren told him tt they can tell im really happy cuz im gaining weight from pictures bfore being with him and my latest pict taken at the birdpark! omigosh omigosh omigosh! i better start CONTROLLING my diet! else later im gonna be a real SAD girl~
GIRL~ CONTROL URSELF!~
tmr onwards im gonna cut down on anyting carbo~ reduce on intake of rice, noodles, potatoes, bread! cut down on sweet stuff~ of cuz dont expect me to stop completely! cuz im afraid my gastric will kick in...but trust tt i will CUT DOWN!
seriously wonder if i'll achieve my aim by my Bday which is approaching very very soon! yeap..10 more days! and another 2 wks to my Beijing trip~ excited~ hees`.. but yet upset cuz wont get to see
Baby
for at least 5 days! =(
anyway..today met up with
Angeline
for lunch! was so happy to finally meet up with her and catch up after so very long! last time i met her was close to a yr~ and we'll most likely meet up more frequently for lunch! =)
gonna go continue reading my book...*ciao*