boo...
boohoo...been quite a bad day at work...sighh...piled with things to do...den was scolded quite badly by the customer...plus salesperson oso say me....shit them sia...its not even my fault...sighh...anyway..enough bout that..the thought of it makes me fume! as i had loads of things to rush...went home late again....wanted to leave on time....but is always not possible..did a lil retail therapy today...bought myself yet another new pair of shoe! wahah..
after work went home and prep..den
Stanley
came over to pick me up..and we head over to his place for swimming session! its been a long time since i last swam..and a even longer time since i last met him up to swim over at his place! hmm..would say its at least 2 and a half yrs back! aint tt long?! had quite a great time swimming...as it had always been my passion...plus we were chatting away, cracking jokes, motivating each other to swim more laps, swimmming of cuz and just had fun.. =) after which, it was makan time! his dad bought
KFC
..so we were eating, chatting and watching tv..den it was cam-whoring time bfore he send me back home..
should do this more often! i need to swim and exercise more~ need to lose weight!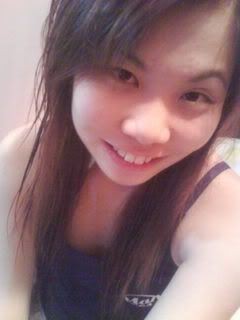 taken after the swim!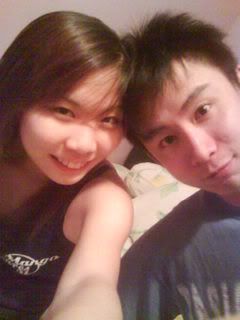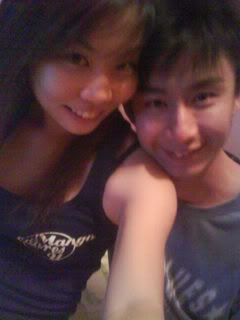 stanley & me! both our eyes are red as we didnt wear goggles to swim!