totally shagged out!
i worked for more den 12 hrs ytd...morning went to work from 8.30 til 6+pm...den went home and got changed..den
Kevin
came over to pick me up for work again....and as i was rushing..i didnt really planned for dinner..and sweetie was so thoughtful and bought sushi for me! yummy!~ and he got me this really nice muffin!~ hehe`... worked for a day as a Vodka promoter at the
Cannery
, covering,
Kandi Bar, Fashion Bar, C Clinic, Barfly
and
MOS
...my sales was terrible i must say...as most of them prefered the Apple flavor one while i was promoting Citrus....upset... =( and guess who i bumped into at work...
Clifford
....sighh...i was of cuz happy to see him..tts without a doubt...as it's been month since i last saw him on tt saddening day... chatted for awhile...den he left to go back to find his frens ler....sighh... i couldnt help but brk down in tears...went to the toilet to wash up abit..den went back to work ler....my feet were klling me! as i was wearing my uber high, high heels which i just bought recently! after work,
Kevin
came to pick me up from work to send me home ler....wanted to go for supper...but i was so tired tt i knock out and slp in his car..haha...so turn out we didnt go eat and he send me home...and he didnt wake me up as i was slping so soundly..til i woke up myself! gosh...turn out i reach home at about 5am...lol...
sorry sweetie for making u worried....i just couldnt help my tears from falling...thanks for being there... =)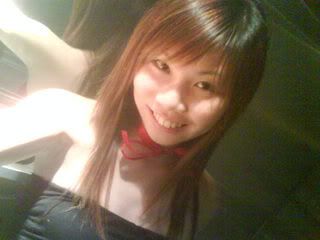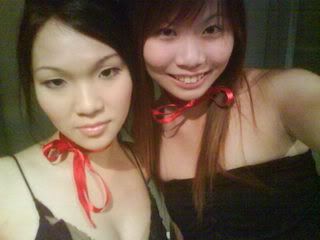 my partner for the night, Elaine.. =)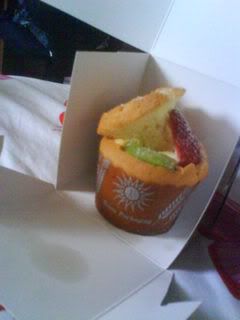 the yummy muffin!
as for today..suppose to meet my study group to study..but im simply too tired to go..plus its so far and inconvenient for me to go down..so i guess its gonna b a
stay-home-sat
for me~ haha`..
and did i mentioned tt im so very
BROKE
right now!! gosh...i bought
4
pairs of shoes this month!! faint..and i totally overspend....i finished my last pay and am eating into my savings again~ sighh.... =(