cut hair le!~
sry guys...haven been updating since
sunday
...as i had a long day of photoshoot which ended at bout 8+pm...and
Glenn
bought flowers for both me and my cousin! and he specially picked out pink roses for me! so sweet yea..=) and guess wat..its the first time i recieve a bouquet of flowers in my whole entire life!!~ anyway reached hm washed up and waited for
Kevin
to come pick me up to go for dinner as i didnt eat since morning! after which went to meet
Simin
to get my top...of which i dozed off in the car as i was simply too tired~
as for
Monday
..went to work den sch as usual..nth much happen...but i got a
Tigger
from
Ronald
...as he had apparently caught it for me from the arcade...and met me after my sch...took it from him and chatted for awhile den i went home le..as i was simply to tired to stay out longer....
as for today, went to work..and after which i head down to
Bugis
to buy my stuff and went to
Chapter2
again for my haircut!~ weee!~ i finally cut it!~ cut off bout 12-13cm of my hair...and cut my fringe off as well... =) finally...the splitends are gone~ so happy! haa`...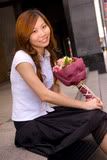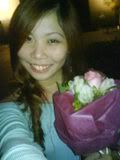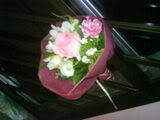 one of my foto from my shoot and the flowers!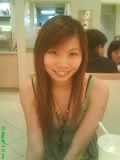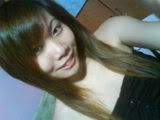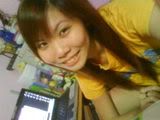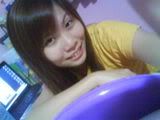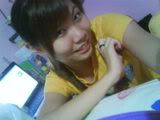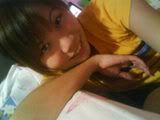 me! me! me!