being SICK is NOT fun at all.....its a TORTURE!~
[listening to : luo zhi xiang - zhi lian]
yea...i fell sick
AGAIN
! can die sia..just last wk i was sick with a 2 days MC.....now sick again...sighh...only now worse den last wk..High Fever of
38.9degrees
.. and i'm given another 2 days MC which is extendable if by tmr still not well... having terrible Flu, cough, sorethroat and my whole body is aching and my head hurts like hell due to the high fever...and everytime i cough..it feels like im gonna vomit...sighh... i hate this!! =( *
sulks
* everything i eat and drink taste bitter..and my whole mouth feels bitter...
yuck yucks yucky
! =(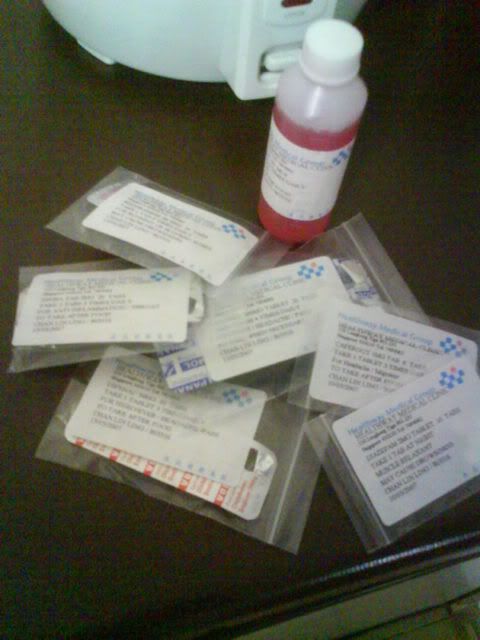 ta-dah! alot right!! scary!~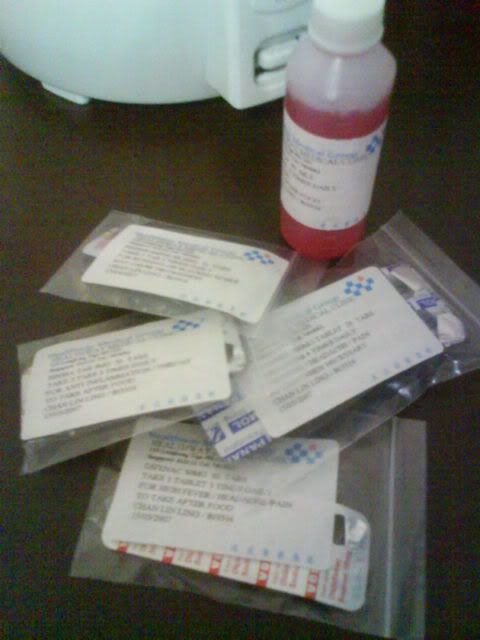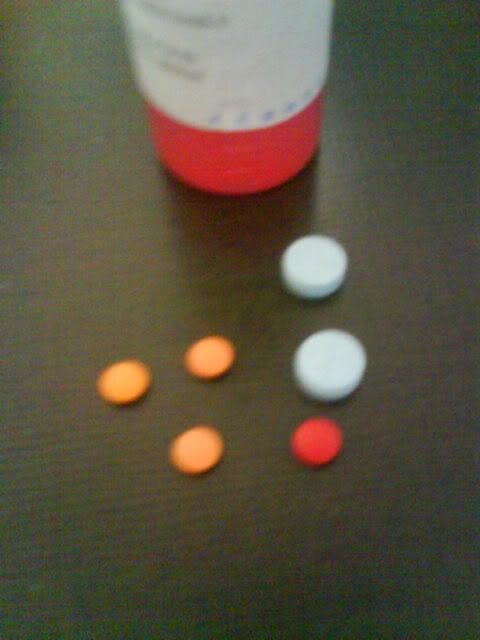 nah just kidding...the other 2 is from last wk...this is wat i gotta eat 3 times a day now..sighh...still alot wor.... =( i hate medicine~
anyway..just a quick add-on to this...apparently...my sweet bf,
Ronald
took halfday and came over with fish porridge and herbal tea, to tk care of me...how sweet yea... =) thanks ya.. it really did made me feel better...