Hey peeps~
Sorry bout my lack of updates! Without me saying, i guess you guys should know why. It all boils down to my busy work and personal life schedule plus my little time set aside for my K-dramas!
How has the Rabbit year start out for you guys so far? Hope its been a great start for all of you!!
Since its been weeks since i last did a proper update, I've seriously have got ALOT to blog about! But kinda lazy and theres just wayyyyy toooooo muchhhhh details! Guess I'll just let the photos do the talking!~ =p
Pre-CNY dinner while spring cleaning! Order Pizza Hut Delivery! Prosperity Fortune Pizza! Yummy!
Pre-CNY lunch with loveable colleagues, Jen and Liang Ching at Watami Japanese Casual Dining!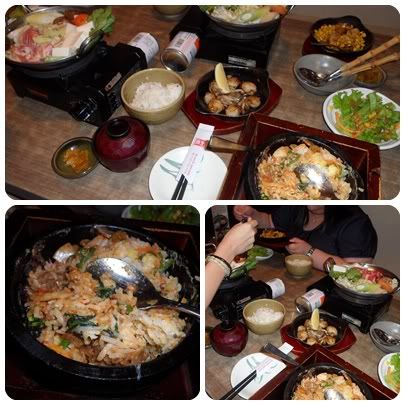 CNY eve, Reunion dinner with my family!
CNY day 1 at Swissotel Merchant Court, Ellenborough Market Cafe.
Overall food is ok. Mostly Peranakan food and decors. I wouldnt say i would recommend this place but no harm trying. Service is good though. There was even a 'Cai Shen Ye' who walked around giving out red packets! (its filled with Gold chocolate coins only though) But nonetheless kinda created quite an atmosphere for the festive season! The funny thing is, this 'Cai Shen Ye' is a Filipino who greeted us with quite an accent saying "Gong Xi Fa Cai" haha! Cute! =)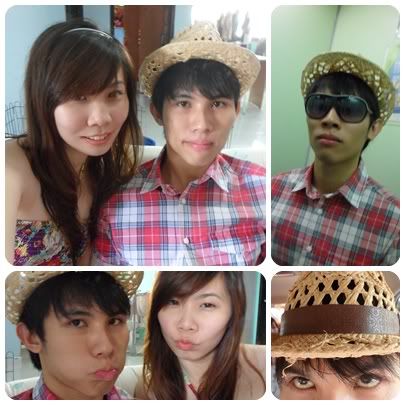 Mahjong Session with family!
My luck isnt really fantastic this year though~ =(

Red packets and yummy jelly!
CNY day 2 me and bro before heading out visiting!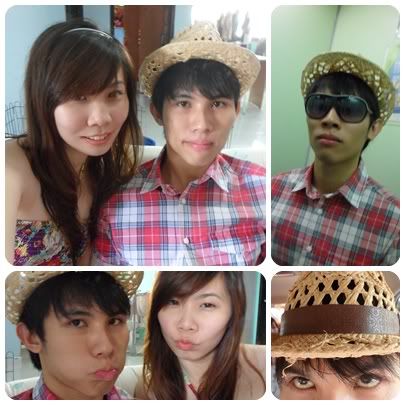 Valentines Day 2011! - First Neoprint with Dearest!