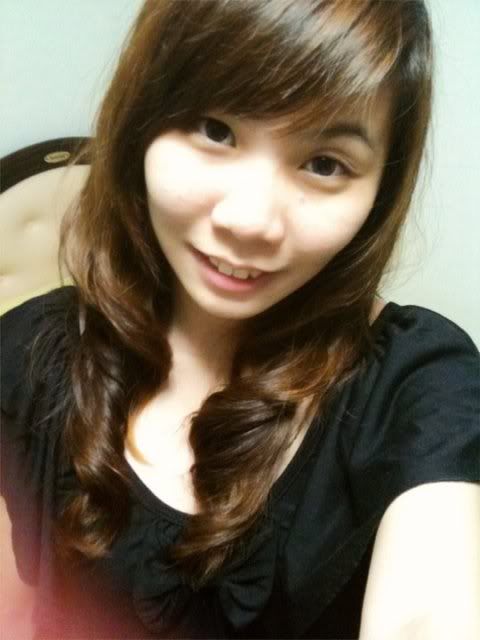 After ranting about it for the longest time! After hesitating for at least 5 years! i FINALLY booked an appointment with my favourite hair stylist at Chapter2 to get my hair cut and curls~
Was soooooo sick and tired of my lifeless boring long straight hair and i needed a change, a new style, a new look!
Woke up early today and we had brunch and watched TV. In the afternoon we headed out to Plaza Singapura and i went straight to Chapter2 to get my hair done! He picked up his scissors and SNIP~ 6-7 inches of my hair was off~ So not use to it when i touch my hair! So short~
After which he proceeded to apply the stuff on my hair to do my curls! Total it took about 4hours! Poor bf waited for me all alone! So sorry my dear~
But i must really say, I LOVE MY NEW HAIRSTYLE! shorter lighter hair and pretty curls! Hehe! My hairstylist is just awesome!! I simply told him i wanted to curl my hair, and left the rest to him to decide! I have really no idea what kind of perm it is at all~ Even the length of my hair was decided by him! And i must really compliment that he is pretty good at what he's doing and most importantly he knows what i want and what suits me best! =)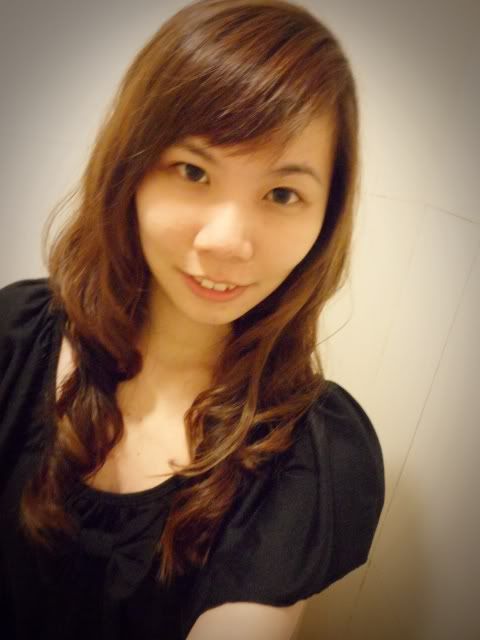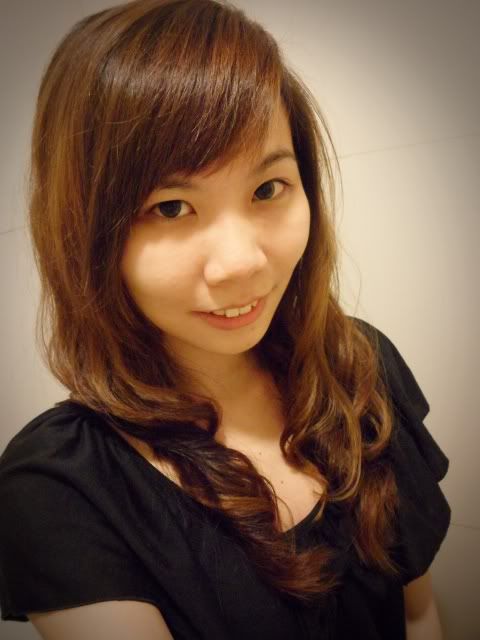 But then again, it better be good!! Cause its soooo expensive! Feeling super broke now! My hair cost me $300+! Damage again!


(So GLAD and thankful my Bf, family and friends mostly commented that it looks good! Else im so gonna have to bang my head on the wall! =p)
Anyway after everything was done, i bought a hair mask treatment for my hair, made payment and we head up to Ichiban Sushi for dinner~ *YUM*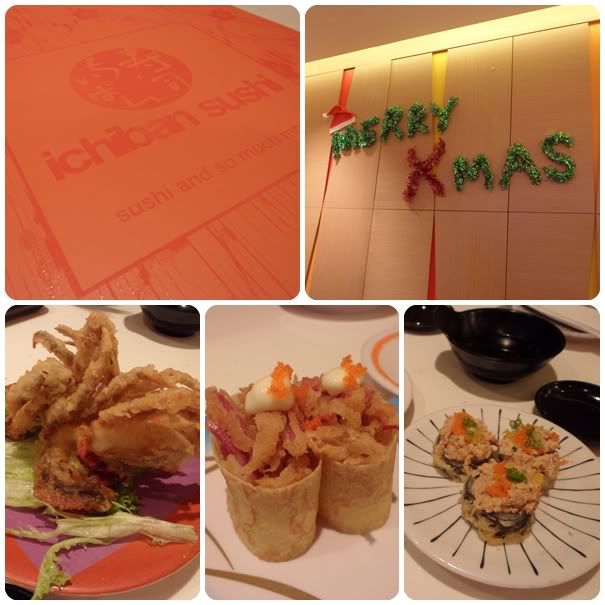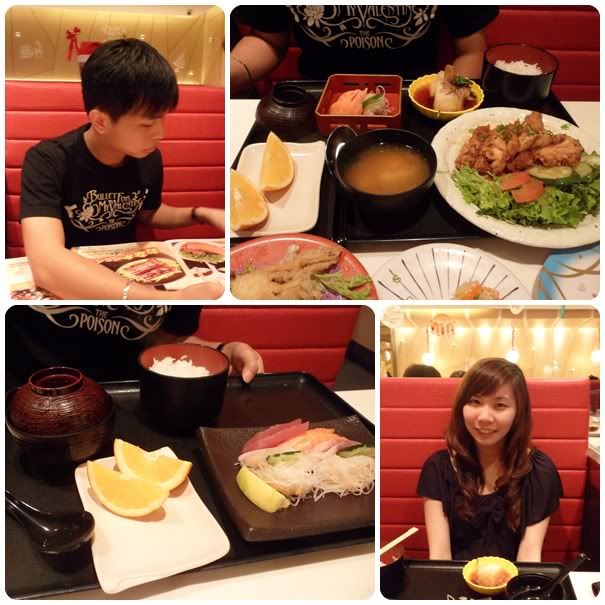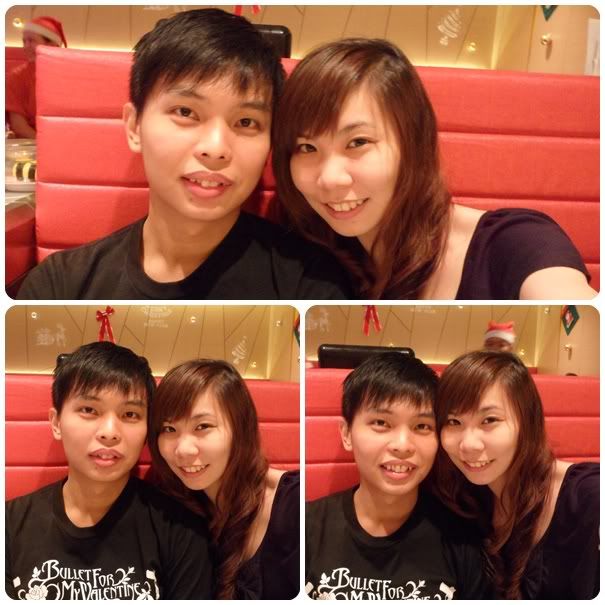 Food was good! Not sure was it cause we're both really hungry though. Haha!
After food, we shopped around a little before heading back home for the night! =)
Hereby apologize to my Bf again for making him wait for me for soooo long~ And thanks to him for the patience and for dinner~ =) ♥