Woke up yesterday and cabbed home to prep before I drove out and made my way to
Jenny
's new place for her
house warming party
. Her house is so prettily done up! Especially her dressing table! Me and
Rain
da jie totally fell in love with it and kept taking photo of it! =p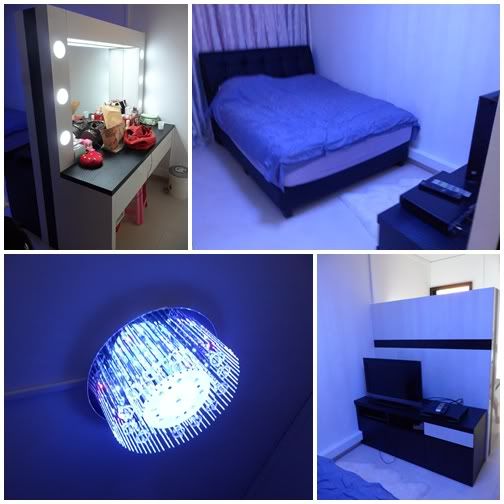 Her room and pretty dressing table!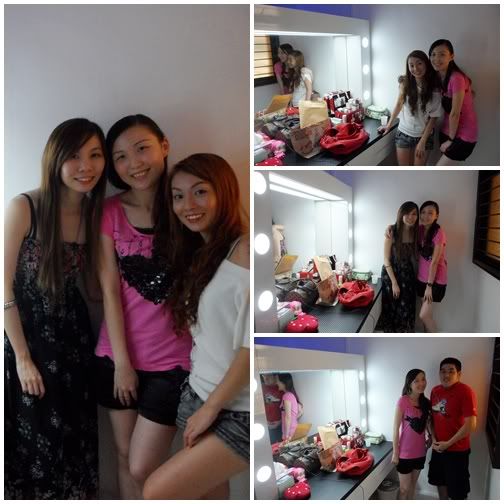 Camwhoring with my babes~
Again it was a catching up session for us and also we spend most of the time watching Rain's son playing Wii games.
Time flies and soon it was time we left. Head over to pick bf after that and we head back to his place to rest for while bfore heading out to have dinner with his parents.
Shortly after dinner, I went home and decided to give my
Dad
his
birthday present
in advanced, so he can use it today, which is his actual birthday! =)
Well, me and my bro had bought him a new mobile phone! Its been awhile since my dad changed a new phone and so we thought this is the perfect time to do so! As he doesn't like and isn't used to a fully touchscreen device, we decided to slowly introduce it to him and bought him the
Nokia X3-02
(
Black
) which was partial touchscreen and partial keypad! The keypad is mainly only used to pressing numbers and type messages, while every other functions are mostly touchscreen.
Helped him to transfer some of his stuff from his old phone and taught him how to use the new phone. Shortly he was excitedly exploring and playing with it! =P
So glad he likes it and is happy to receive a new phone! =)
As for today, woke up and prepared and we head out to
Mandarin Oriental Hotel
,
MELT the world café
to meet up with some other relatives for our
Brunch
! Its my 2nd time here and I must say that I still like this place a lot! The food is still good, the desserts are yummy, and the service is still TOP-notched! Though its pretty pricey (
$98++ per pax
), but I feel its totally worth every bucks we paid! This time round I managed to snap photos of the place and the food~ =)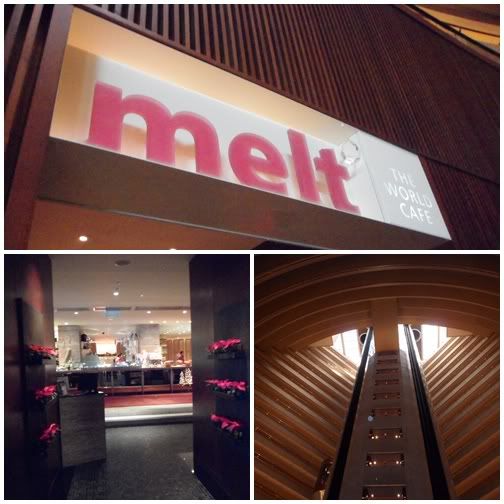 MELT the world cafe, Mandarin Oriental!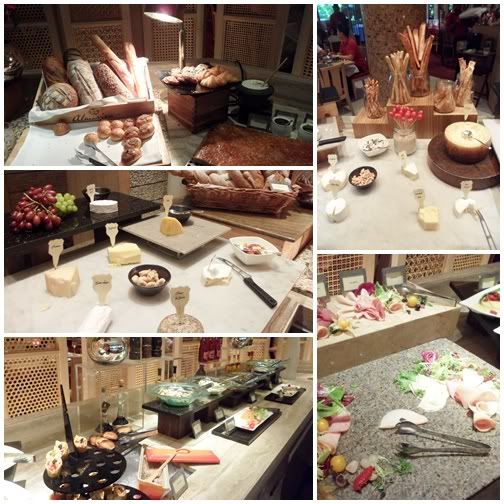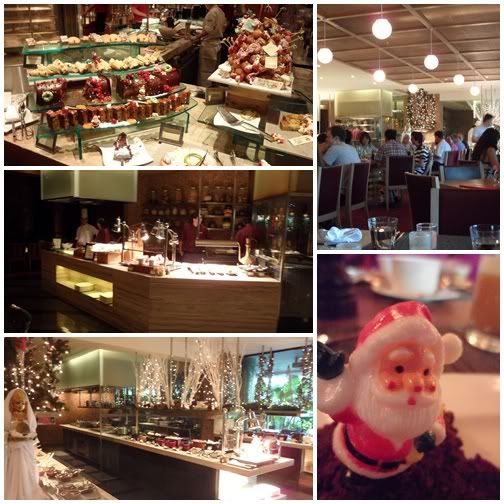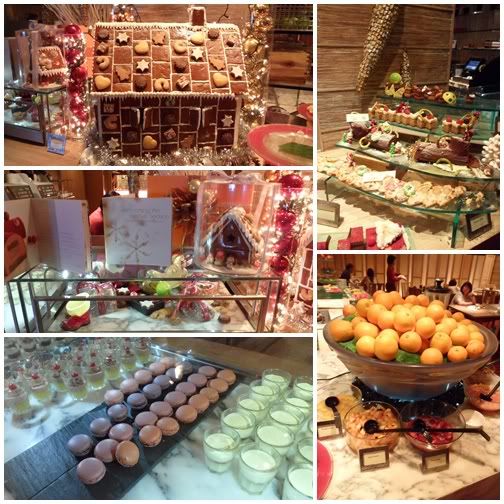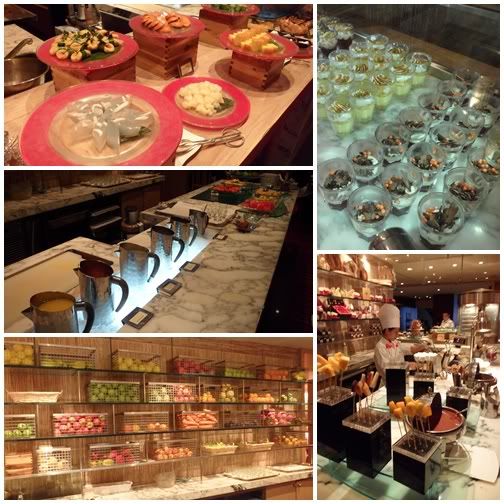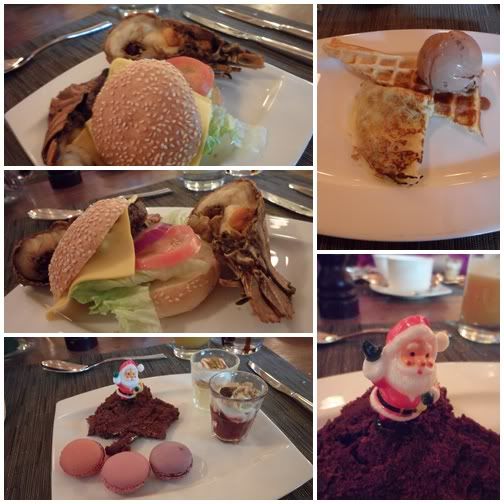 Glorious Food! Sushi, Desserts, Cheese, Oysters, Lobsters, etc!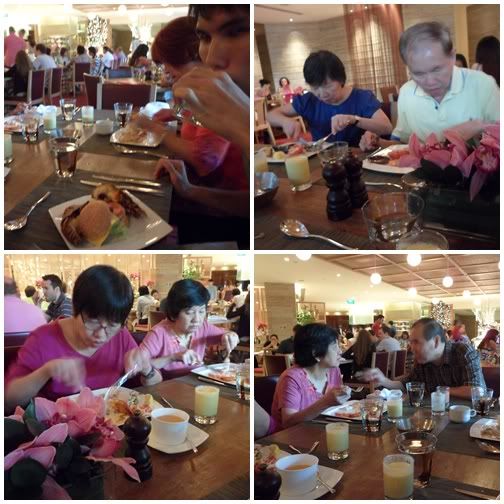 Chit chatting and catching up~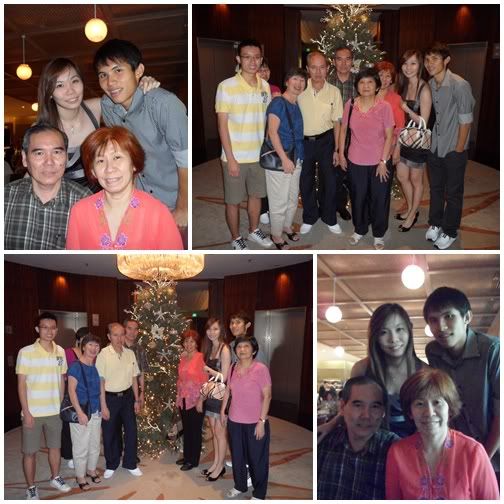 My Family and Relatives!


Totally recommended to all~

Brunch was awesome, relatives were all chatting away happily and catching up. Dad looks happy too! =) So glad I recommended this place to them, though his initial choice of restaurant was actually Equinox which was fully booked!

After brunch, we head out to their usual favourite hangout, Mount Faber Safra. Hanged around there til evening before we all parted and head home for the day.
At night, bf came to pick me up and we head to the new shopping centre at Serangoon, Nex, to meet his friend for the movie, Hello Stranger.



It's a romance comedy! My fave kinda show! I was laughing uncontrollably one moment, and tearing up the next during very touching moments in the show! I must say their acting plus the storyline is just awesome!!

Basically it's a Thai love story about two strangers who got to know each other during their holiday alone in Korea, they know nothing about each other and fall in love in the most comical yet romantic way. He is a football fanatic, videogame nerd, social butterfly, comic lover, tired of love stories and a cynic of love while she is Korean soap opera fan, beef lover, devout radio station listener, avid book reader, and homebody. Together, they are perfect strangers who will travel, eat, share a room, and talk about anything and everything including each others top secrets.

I would give it 4.5/5 popcorns! Recommended!! a MUST-WATCH! =)



Anyway, last but not least,

HAPPY 60th BIRTHDAY DADDY DEAREST

!! May you be healthy, wealthy and happy always! =)

Love you lots

!!

♥♥

*

hugs

*