Thanks to my
BFF Caelyn
for the effort made for me this year! =)
Yesterday, after work i went home and slack around. Later at night, she came down all the way from the north-west to meet up with me at
East Coast Park
!! SO sweet of her yea! =) We had dinner at
Sizzling Hot Plate
followed by the yummy
Taiwanese Snowflake Ice
that i can never get sick or bored of!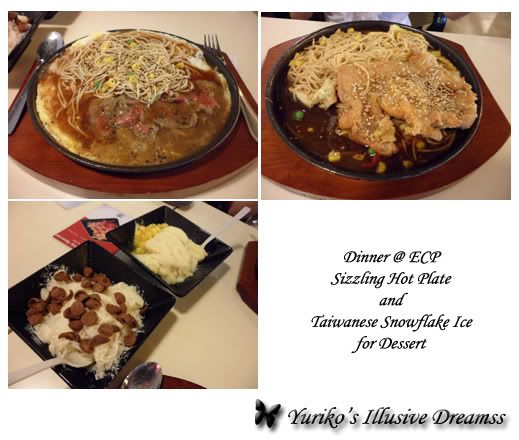 Our Foodie!
After which we had our girls heart to heart talk by the beach! Stargazing and enjoying the seabreeze~ The night was just so nice! =) After which at about 1+ we decided its time to leave for home. I fetched her to Eunos as its way easier to fetch a cab there, before i head home myself. =)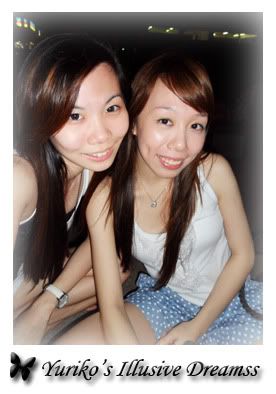 Chilling out by the beach!
As for today, went to
Somerset
to meet her again! We walked and shopped around
313
, and
Orchard Central
, had dinner, and then head over to
Taka
and
Heeren
. After which our
BF
both came and fetch us up from Cineleisure.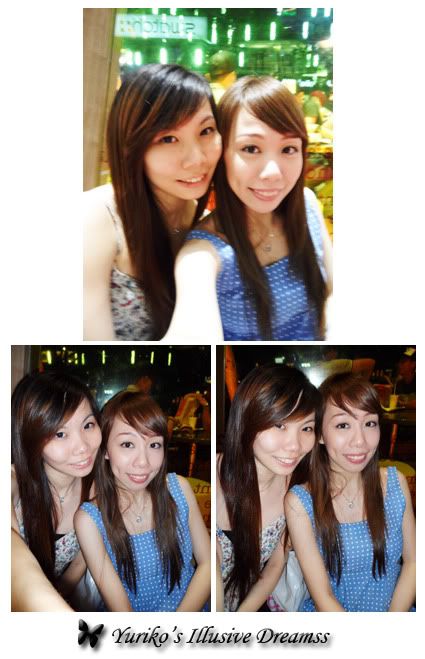 with my BFF
After which, BF and me head to
Iluma
to look for his friends. Played at the arcade til it closed and then we head to
Selegie
for
Soya Beancurd
and
Youtiao
. Chatted for awhile before we head over to
Changi Airport
to continue chatting and had late supper at
McDonalds
before heading home to rest for the night.