[backdated]
Its
Mummy's birthday
again! Only that this year we werent able to celebrate it on her actual day as my lil bro is in camp! and so we decided to have a belated celebration!
On her actual birthday
3rd June2010
(
Wednesday
), i gave her the birthday present that i gotten for her a few days before!! =)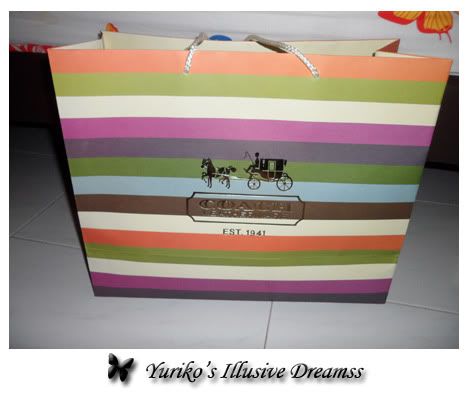 Pressie for Mummy! =) Guess what it is? Haha!
Well, its a Coach Signature Stripe Zip Satchel Bag in Brown!!
And on the
5th June 2010
(
Friday
), after work rush over to
Marina Square
to collect the bouquet of Sunflower which i ordered the day before! Met up with
BF
there and the both of us cabbed back to his place to get his car and drove down to
Katong Village
to meet my parents and bro at
Jang Shou Korean BBQ Buffet
for our simple dinner together. Food was good! But way too much meat, ended up we were all feeling so full! Plus the smell of BBQ on our entire body was pretty overwhelming! *
sulks
* But nonetheless the food and service is good! =)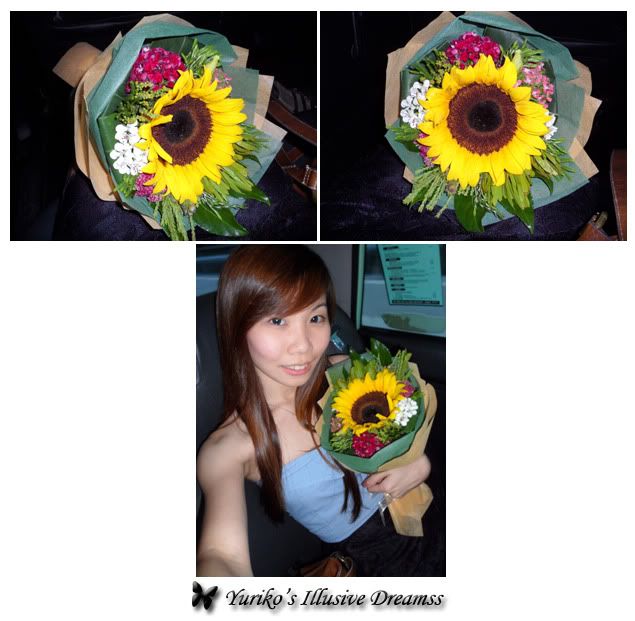 On the cab going back to BF's place, after picking up the flowers!
I Love Sunflowers! And Mummy would Love them too! =)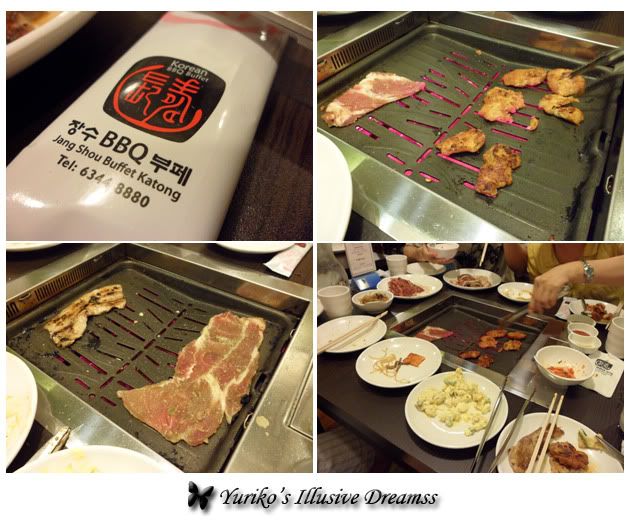 At Jang Shou Korean BBQ Buffet!
(I didnt take much photos as i was too busy eating! =p)
And on
6th June 2010
(
Saturday
), i came home and we cut the birthday cake that my bro had gotten for my mum! =)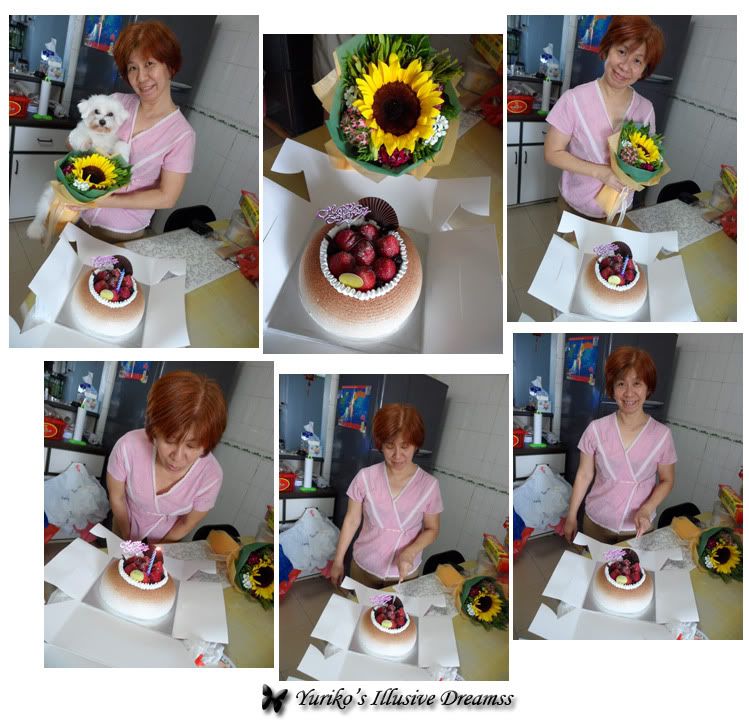 Mummy Dearest with her Pretty flowers, Cutie Muffin (who kept pestering us that he wants to be in the pictures!) and Awesome looking birthday cake! =)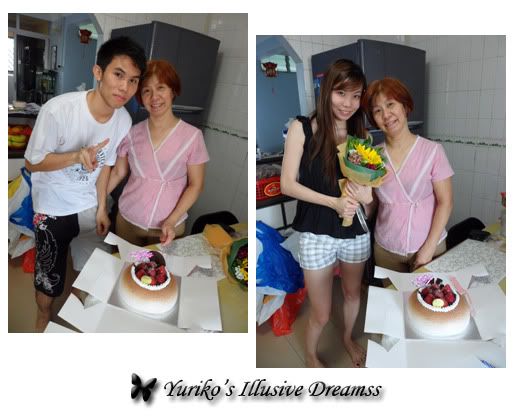 Mummy Dearest with Bro and Me! ♥