Gosh, i've really been spending too much lately!! Been shopping alot, eating alot!
woke up yesterday and played a new game in
Facebook
,
Nightclub City
!! Super addictive game! Its so addictive that i soon neglected
Farmville
and
Restaurant City
as they're both very lag!
In the evening went down to
Ion
to meet my
BFF
,
Caelyn
! We headed to
The Asian Kitchen
for our dinner as everywhere else was extremely packed with long queue!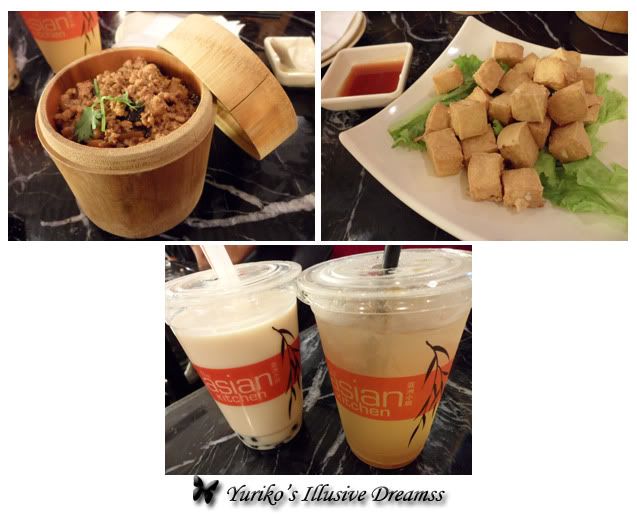 Our dinner~ Dinner was not bad! Quite yummy! =)
After dinner, we commenced shopping! And again, i bought another bag with her! Haha! Now we have the exact same bag of the same color! LOL!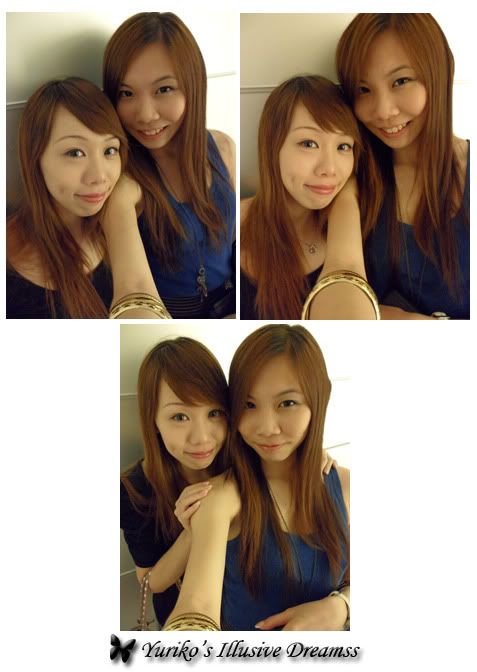 BFF and Me!
We Shopped from
Ion
, to
Wisma
, to
Taka
. Got kinda thirsty and so we ordered
Auntie Aunt's Passion fruit juice
and sat down to rest our feets and chat! After which continue shopping til the shops are closed before we went to meet
Vic
. He send me to
Cityhall
before the both of them head to
Marina Bay Sands
!
Our Auntie Aunt's Passion fruit juice!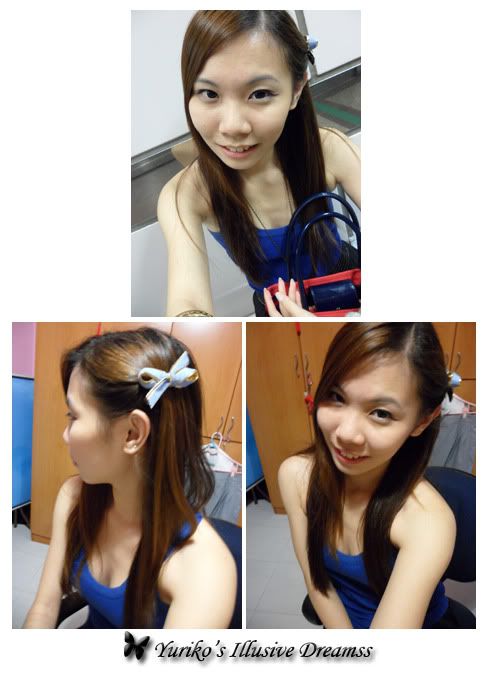 Yours Truly with my New Ribbon Hair Clip that i bought 2 days ago!! =D
As for me, came home and continue playing
Nightclub City
while blogging and chatting with
Caelyn
!
Counting down a few more hours! Dearest is flying back to SG!! Weeeeee~ *
happy
* Miss him so much! and i cant wait to fall into his arms!! Hehe!
On top of that, today is my last day of
FREEDOM
and carefree life!! Cause after today, which would be Monday, I'll be back to working life!! Official commencement of work!! Im so excited too! Hehe!
Gonna go sleep now~ tired!!