Woke up this morning with my love by my side. How I wish this can be an everyday thing. =)
Ok that aside, ytd night was splendid too! But before i talk about my night i want to rant about my morning! Ytd morning this is what i encountered while waiting for train to get to work!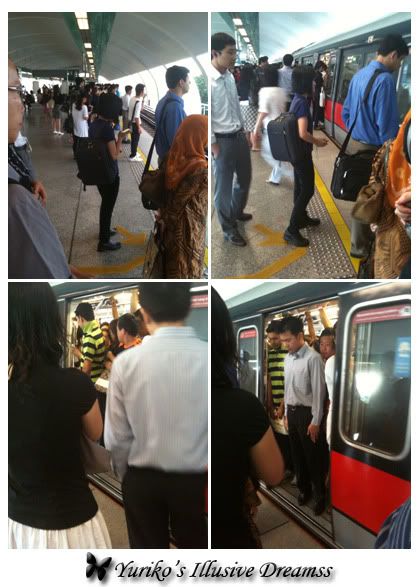 Gosh! It was extremely packed! And even the train station is packed! Which is not very common as my train station don't usually have so many people! Totally impossible to even squeeze in at all!
Anyway work went well for me in the day, and at night took a train down to
Eunos
to meet my boy. He drove to work today and so after work he decided to pick me up from there since its on the way and we wanted to head down to
Parkway Parade
.
Upon reaching parkway, we shopped around and ended up at
Leather Ark
trying sandals! And after trying a few pairs, he bought us new couple sandals! LOL! Yay! Thanks
Dear
! =) The design isn't the same, but the material and obviously the colour is the same! *
happy
*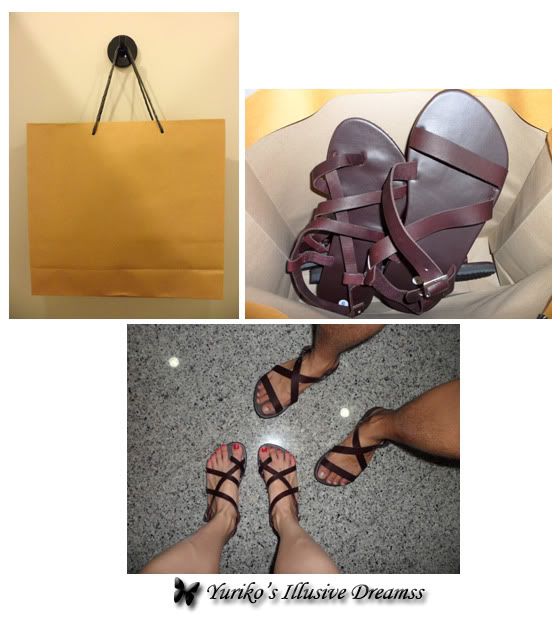 After which I treated
Dearie
to
Ichiban Boshi
for dinner! *
yummy
* been wanting to eat it again ever since the last time i ate at the outlet over at
Great World City
with my
COT
. Food is good as always, sashimi is fresh and all the food are really yummylicious! Anyway we were so hungry and started looking through the menu and once again we ended up ordering too much! Our whole table was filled up and we had to stack plates again! Haha! Was so full after dinner, i didn't even feel like walking anymore~ But we soon left and head over to my place to pick up my clothes and stuff, and went back to his place for the night.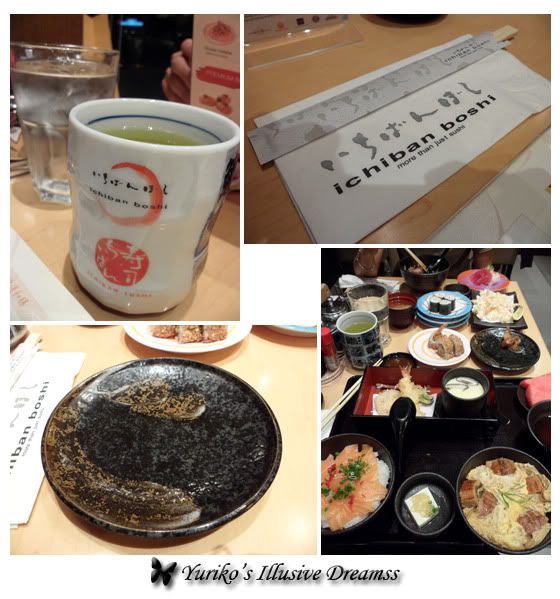 Helped him to reformat his lappy again, and did some backing up of stuff to my mini lappy that i put at his place. Right after i'm done, which it about 12.30am, we decided to head to sleep for the night~ =)