After work today, took a train down to
Bedok
, and from there,
Dear
picked me up and we head down to
Katong
,
Magic Wok
for our dinner.
It serves
Thai
food at really affordable prices! Plus the food taste good too! Here are some of the dishes we ordered! I forgotten to snap the bowl of Thai Ruby for our dessert though. Well i never really like red ruby, so i cant comment much on the dessert, but the other food we ordered taste quite good =)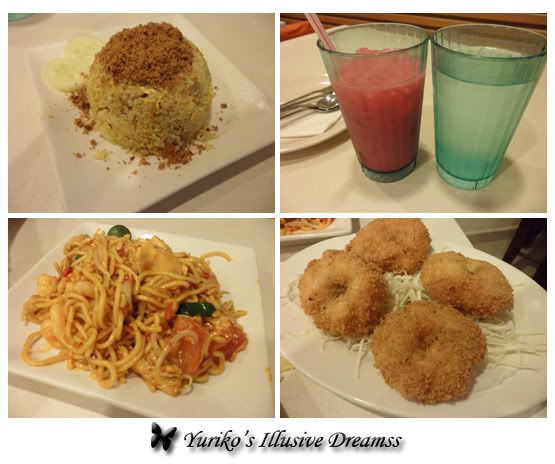 After which
Dear
brought me for a
Movie Date
! Its been awhile since the both of us watched a movie together. As in just the both of us ONLY. So yea quite a surprise, as he had done all the online booking and all before he told me that he's gonna bring me to watch it! =)
As we reached
Kallang Leisure Park
pretty early, we shopped around and went to the arcade. And he caught me a lil piglet! we had almost wanted to complete the collection with a pooh and a tigger, but we simply didnt have enough time. Soon we head in to the theaters for our movie,
Iron Man 2
!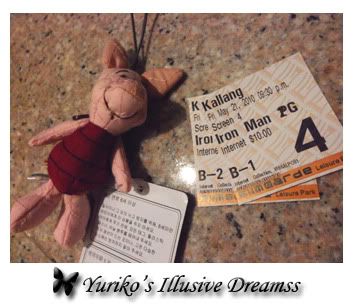 The little piglet! and our movie tix!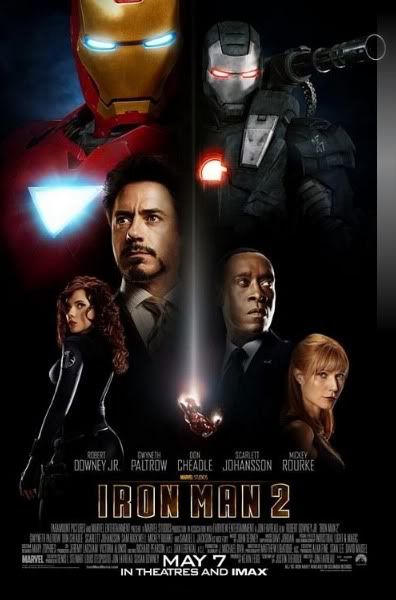 I would give this 3.5/5popcorns! Overall the movie was good! Except for the ending! I feel the producer seem to be rushing to finish it! The villain died too easily and quickly!
Anyway after the show, we headed home to rest for the night~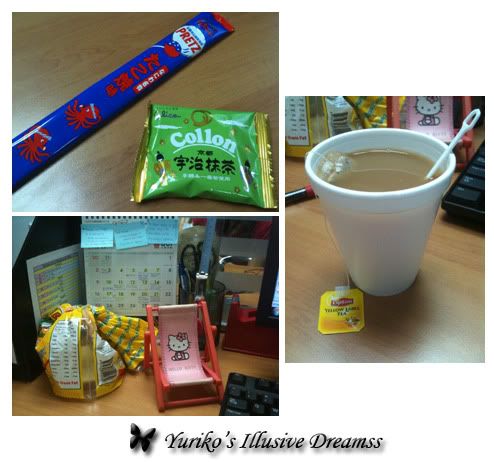 A random photo of my office desk, my daily essential - Lipton Milk Tea, and some Japanese snacks from my colleague who came back from Japan!