After work, a call came, and the unhappy incident that happened yesterday had been cleared. =)
Beside that, the other happy thing for me was that Dear was gonna come pick me up from work for dinner! Dear and XiaoQiang came over to pick me up and we waited for Bei and Valenz, at the usual carpark in front of my work place. After which we headed down to Marina Barrage!
Upon Reaching Marina Barrage! There were nice kites flying in the windy sky!~
Had our dinner at 7th Storey Restaurant, which is a Taiwanese Western Bistro. It serves Hainanese Chicken Rice and also Seafood Steamboat. We chose to sit outside as we wanted the Charcoal Steamboat instead of the gas ones that's used inside the restaurant. Plus it was pretty windy. The food was quite good, with nice sea breeze since we were just beside the sea~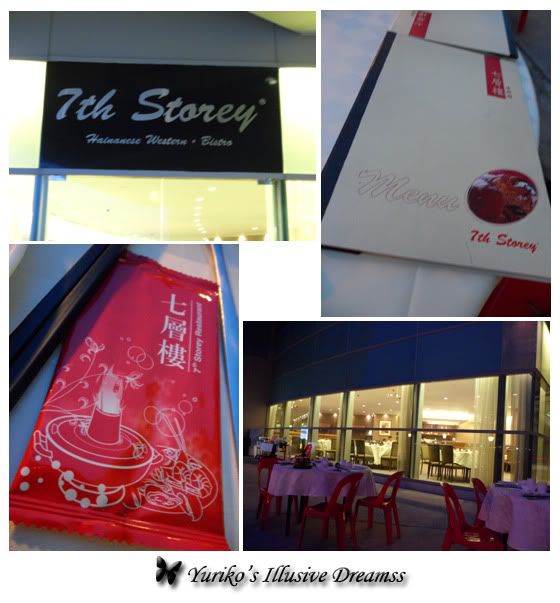 At 7th Storey Restaurant!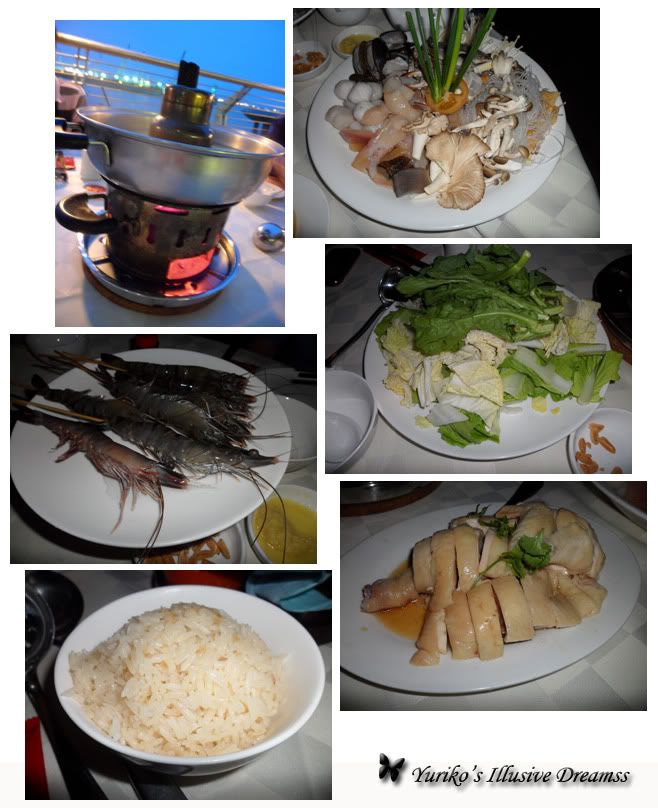 The food and charcoal steamboat!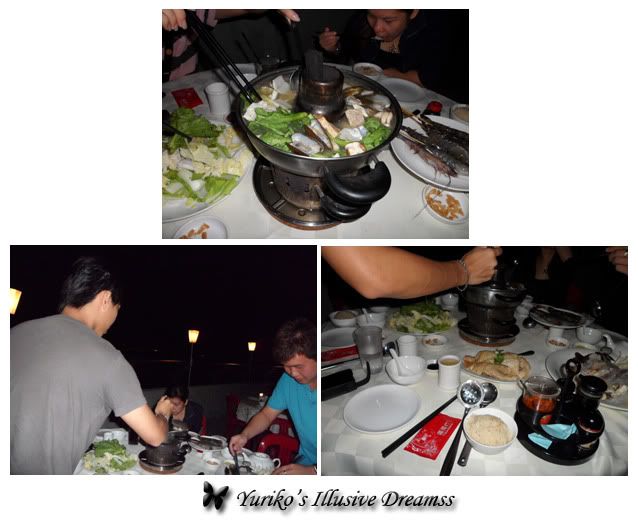 The guys did most of the cooking! Hehe! I'm a pampered girl who just sits there and was served food by sweety Dear! Hehe! =p
After dinner we took a stroll around Marina Barrage! The view and scenery was great, and so without a doubt I started snapping on my camera! I didn't manage to snap photos during my last visit there as I had forgotten to bring my camera, plus previous the Marina Bay Sands wasn't fully up! So the view now is definitely much prettier! =)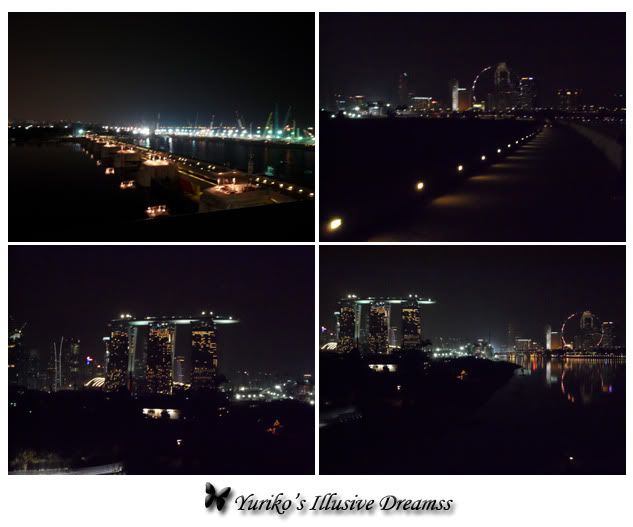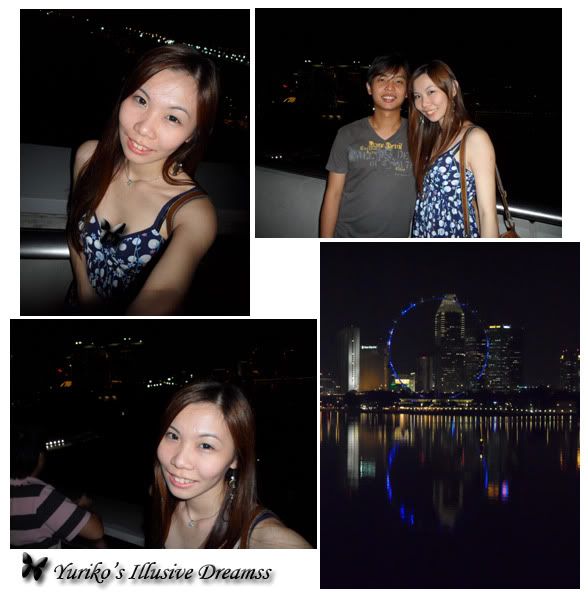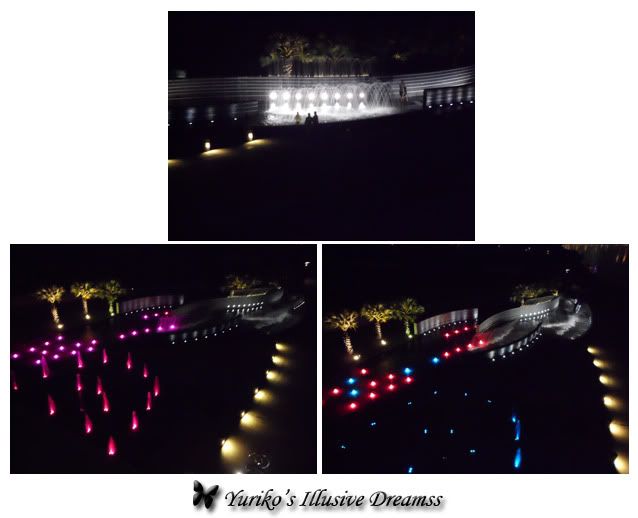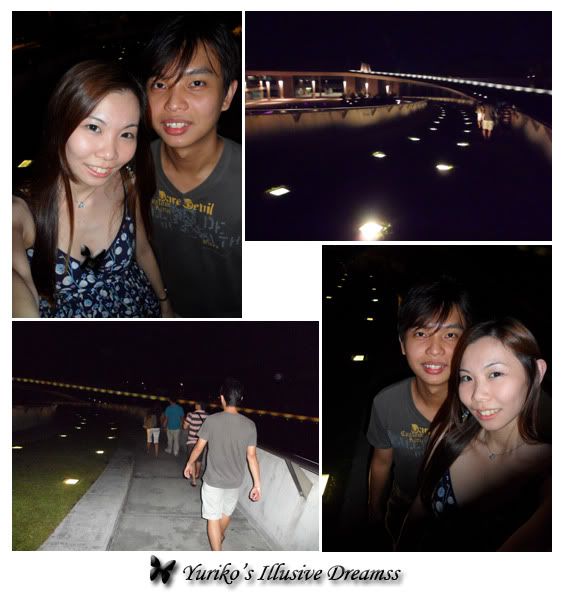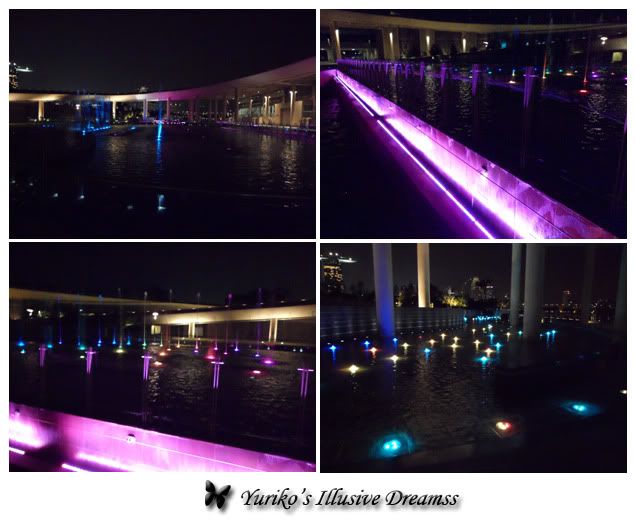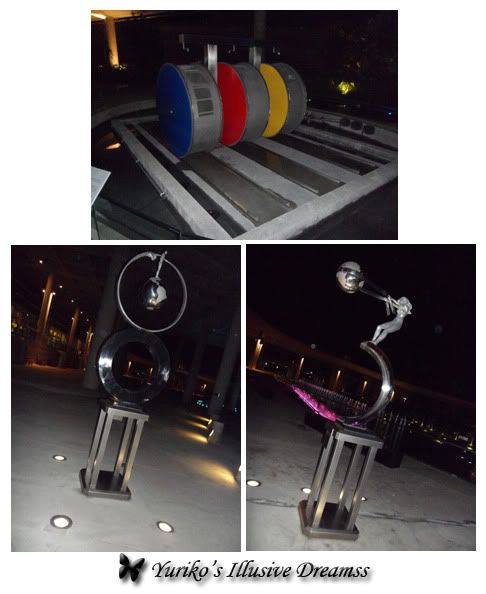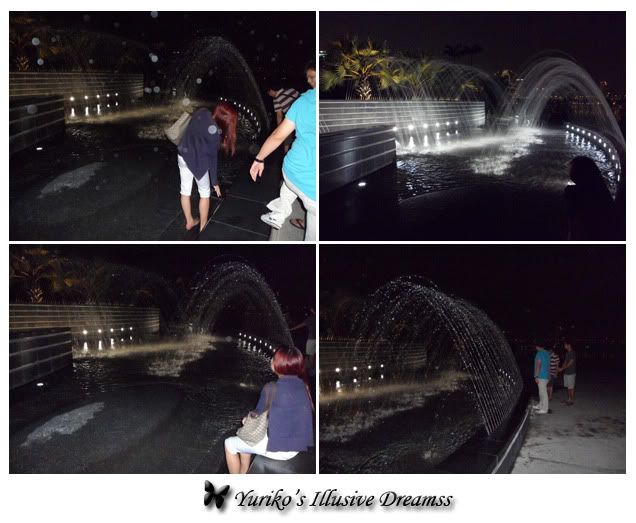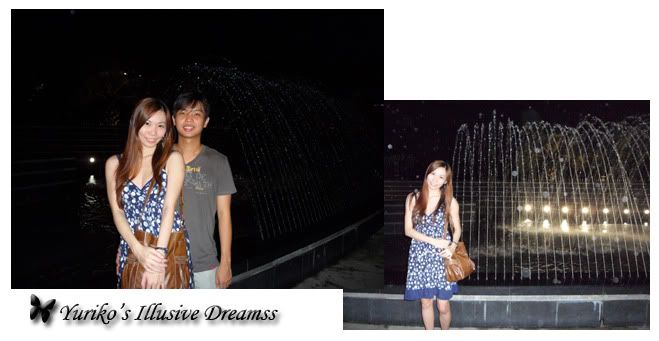 After the nice long stroll, we headed down to East Coast Park again! =) Bei spend like $200+!! And he caught MANY plushies for Valenz!! Of cuz my Dear didn't left me empty handed home! Haha! We both caught a couple of plushies home too!
Not sure what's up with me, I usually don't like Hello Kitty, but I got excited today just catching them! In fact i have more and more Hello Kitty stuff ever since i got together with Dear! haha! =) And we also gotta my favourite Scrump! 2 of them in fact! =)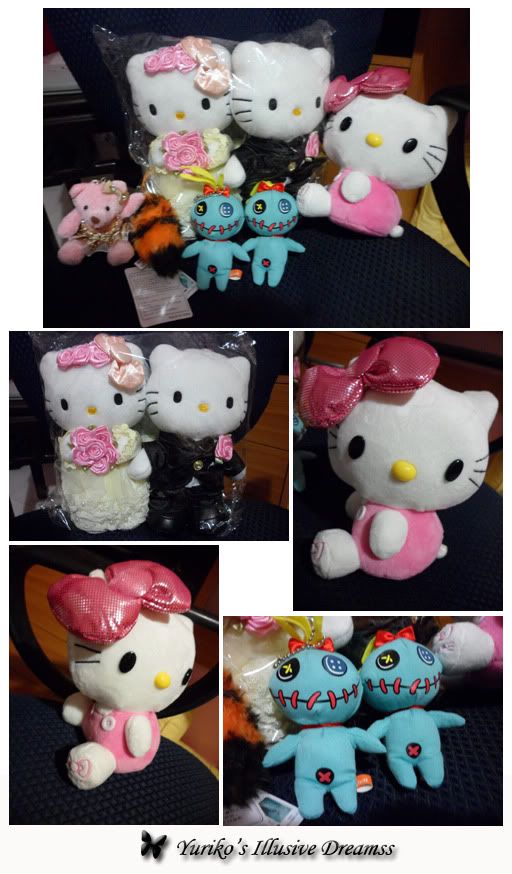 My hauls for the night! =)
After everything, we decide it was time to head home! That was already at 12.30am! Cuz we were tired and I needed to sleep early since I have to work tomorrow!
=) Thanks Dear for cheering me up with good food, romantic place, pretty photos and a bag of plushies!! =D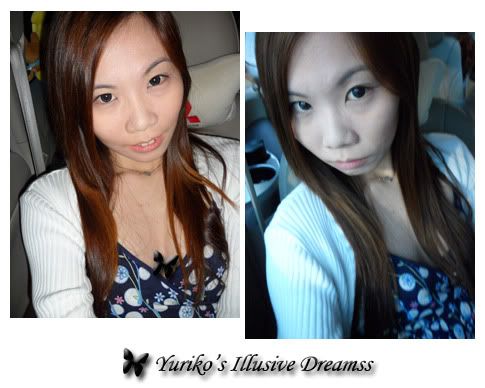 He definitely brought a smile to my gloomy face! The After and Before! =p
(
P.S dont mind my slightly swollen eyes. as mentioned, i cried too much last night! It was worst this morning!
)