i realize its been awhile since i last typed a post on
Muffin
. Yes Muffin as in my
darling
Maltese doggy, not the food literally. haha!
Updates:
he is already 2 yrs plus
getting slightly fatter
fur has grown long again, and im still considering if i should send him for full grooming and cut it short again
i've booked the appointment for his sterilization next month (worry!! but has to be done!)
still as cute as ever! =p
k anyway, i've decided to dedicate this post especially to all
Muffin's lovers
and
fans
! hehe! It'll be a '
little words, plenty of photos
' post, so be prepared to start scrolling~ =p
7 January 2010
Muffin
ROARs
!!!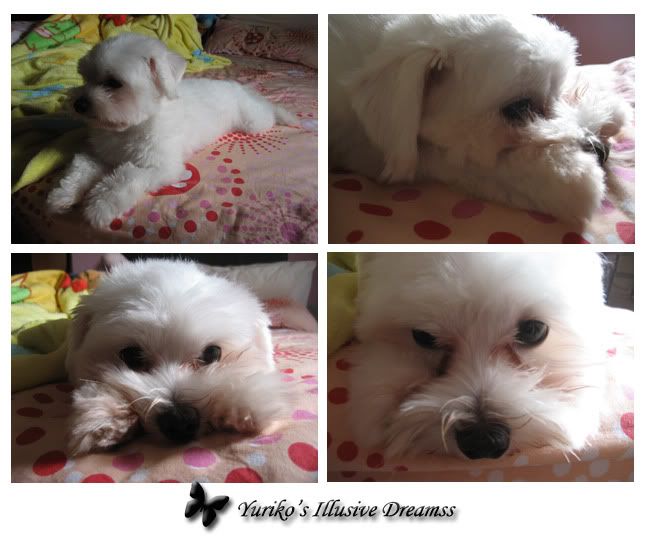 My Lazy boy!
29 January 2010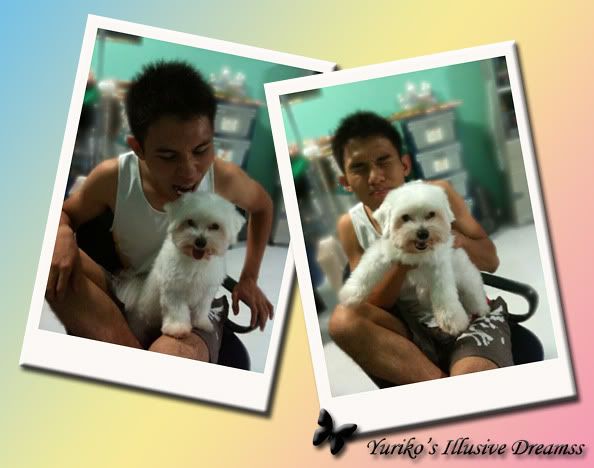 Little Bro and Muffin! haa~ My bro always tends to give funny expressions when taking photos! LOL!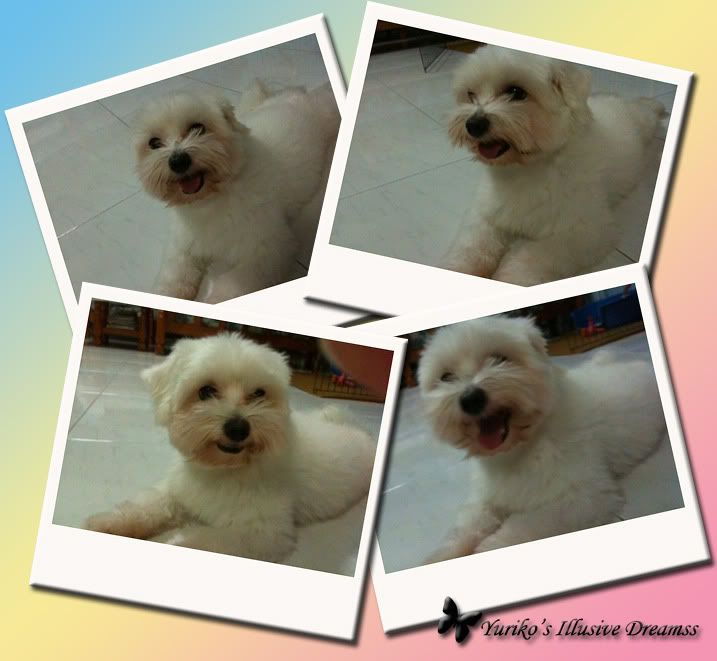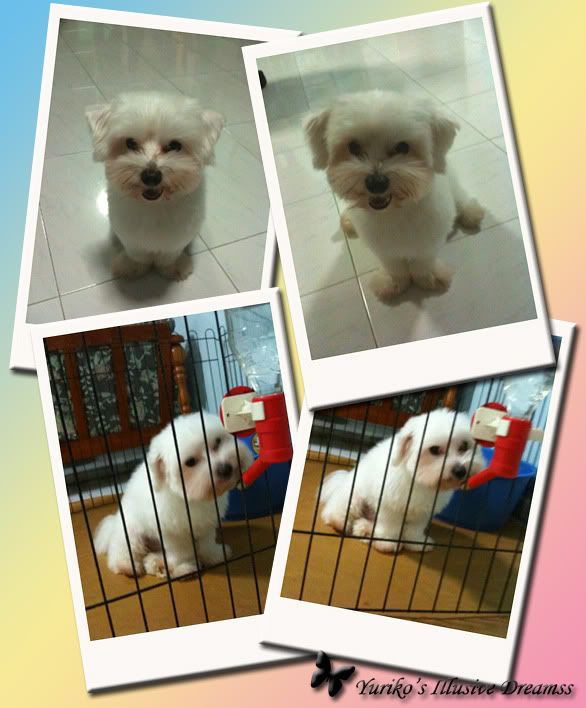 30 January 2010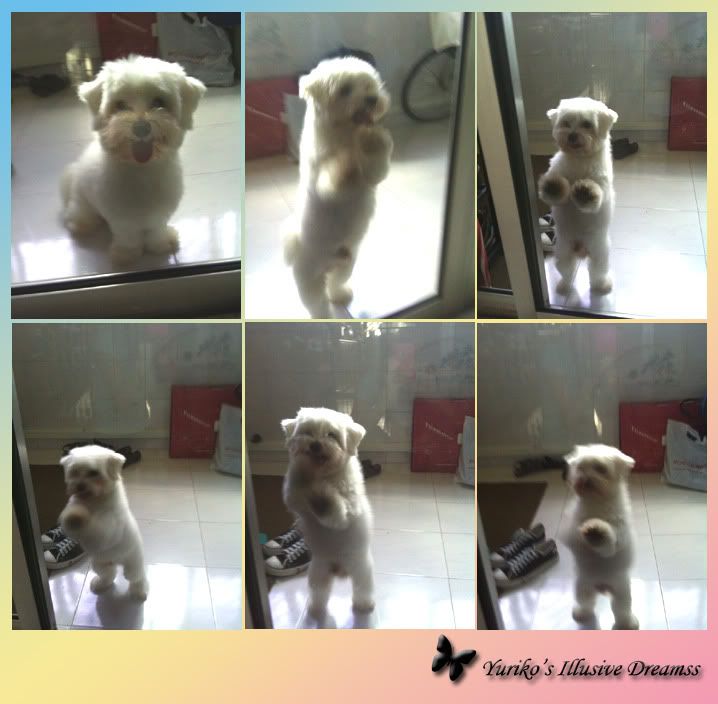 Locked out in the balcony for being a busybody and naughty boy! haa~ And he tries to give me the really innocent look with teary eyes, so that i would open the door for him! =p
7 February 2010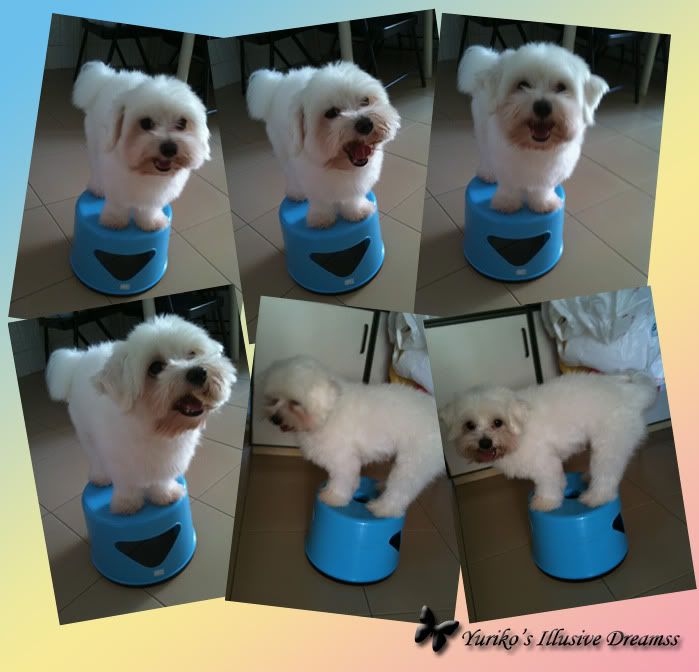 Circus Muffin!! =p


Dog VS Dinosaur!
Haha! Bro happened to be spring cleaning and found his T-Rex toy that makes noise and can be worn on the hand like a puppet. and we decided to play with it to check out Muffin's reaction! He ended up getting agitated and starts barking and trying to attack it! LOL! Its pretty rare to see Muffin barking, and so we got fascinated and recorded it! hehe! =p


Here is another video of him playing with the toilet roll~ He just loves it! and we love watching him play with it as he looks really silly when the toilet rolls covers over his nose and mouth! =p
14 March 2010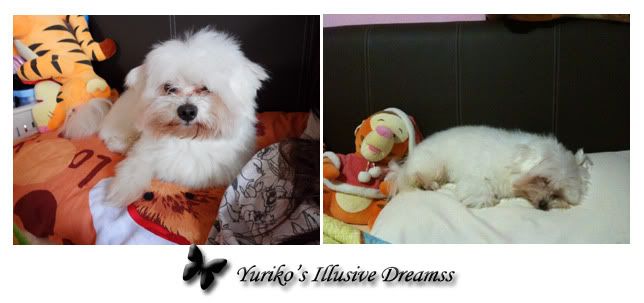 Left: Testing out my new camera! This is the very first photo in my camera! =)
Right: taken by my iPhone, while he's sleeping soundly on my pillow!
5April 2010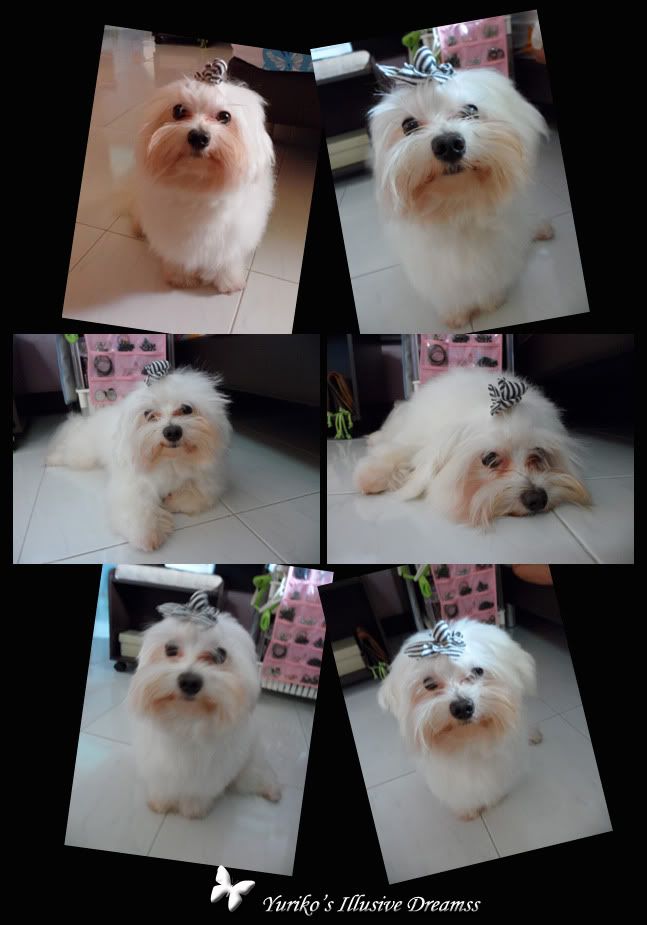 His fur has grown so long that its covering his eyes again, thus i decided to bun them up! hehe! =p but he keeps trying to get it off and is very irritating with anything on his head. thus he kept scratching til he looks super messy~ =p


I'LL ALWAYS LOVE MY MUFFIN DARLING, then, now and forever~