yesterday evening
went to pick him up from work and we went back to his place to wait for time to past, as we were waiting for
XiaoQiang
to knock off from work and pick
YY
up.
And at 8+pm, we went to
RoxySquare
to have
Steamboat
again! yup tts like one of our favourite '
makan
' place! Cuz the food are fresh! Not the messy buffet style, but the ala carte type! and its air conditioned! =) We ordered lotsa food, but the guys and
YY
manage to finish them all!! I didnt eat much, though i was really hungry before we started~ Probably cuz i had both noodles and vermicelli! haa~ and i must comment that
YY
can really eat alot! but she is still so skinny!!! *envy* how i wish i can eat so much and not gain weight too!!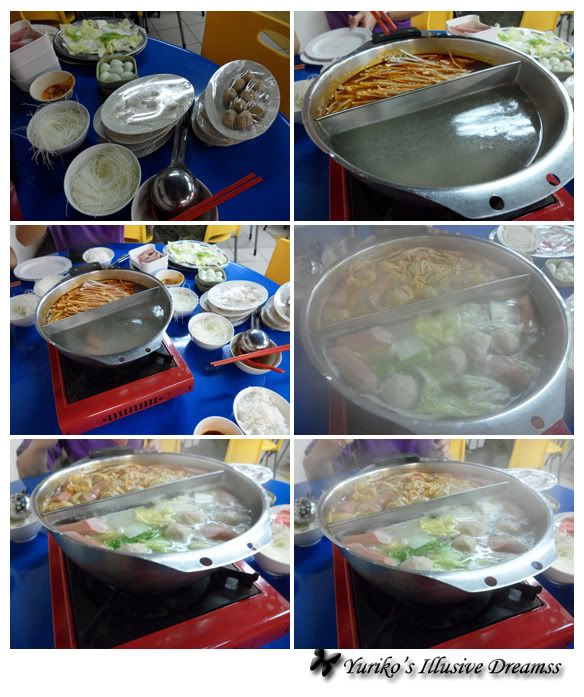 k anyway after dinner, we all went back home first to settle some stuff before heading out again to meet at
EastCoastPark
! Yup, more bears and sweets catching sessions again!!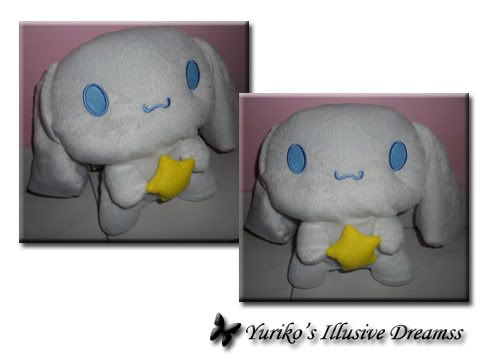 i love this Cinnamoroll!! its so adorable! and the best part is, i caught this myself!! weeeeeee~ its been some time since i last caught myself something, as these days he does the catching for me~ he was busy on the phone and playing the Big Sweet Land machine, thus while he didnt notice, i sneak off and wander around myself and caught this myself with only $5! so proud of myself! hehe! had supposedly caught it with $1! but as the ears are long and big, it got stuck halfway in the hole and didnt drop down! *sulks* so i end up having to spend more to try again! =D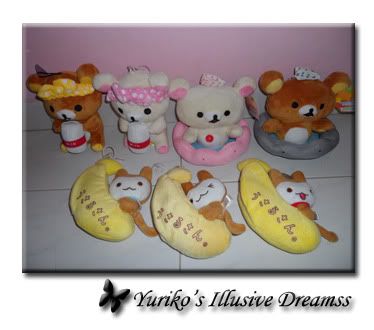 and this set of bears are from the Big Sweet Land machine! some of it caught the other day and some caught ytd! finally completed a pair of each and the whole set of bananas! =)
gosh the amount of plushies i have at home is definately increasing rapidly, and i no longer have empty spaces to place them nicely!! end up the recent bags of plushies are left lying at the corner of my room still untouched!! Will try to find time to sort them out and rearrange my plushies soon! And i'll probably have to find a BIG box to store some of the older and not so nice ones~ My future house definitely requires an empty room just for all my plushies!! =p
anyway, we came home washed up and head to bed right away.
and
this morning
, woke up early again, and send him off to work while i came home.
might be meeting
Caelyn
later, still awaiting for her to wake up and confirm though! =)