I've been a very happy girl these days! For many reasons of cause!
Firstly
, Im happy cause i've been shopping alot these days, and shopping is my form of retail therapy which never fails to keep me happy!
Secondly
, Im happy cause i just received my registered mail package a while ago, which contains items from one of my latest online shopping grabs!
Thirdly
, Im happy cause my dearest gave me one of his HP number to use as my spare line to make phone calls and sms, so that my personal HP number wont exceed the monthly usage and have excess cost!
Fourthly
, Im happy cause my dearest brought me to satisfy my alcohol deficit days!
Fifthly
, Im happy cause my dearest brought me to have Charcoal Grilled and Shabu Shabu last night with his friends!
Lastly
, Im happy cause my dearest never fails to make me feel loved and pampered like a baby!
*hops around happily*
anyway heres some updates!!
Saturday, 24April2010
- Went for facial agony session with
Mum
- Came home to waste my day away and had dinner with family at home
- Had a terrible headache and thus wasnt able to wait for
Dear
to finish soccer and go home.
- Slept at 1+ or 2am
Sunday, 25April2010
- Woke up and bathed
Muffin
- Had brunch, bathed and got changed
-
Dear
came over to pick me up
- We head down to
Shaw Centre
to meet his friend to hand something over
- We went home to rot the rest of the day til dinner was ready
- His mum cooked very yummy
Curry Fishhead
with a few other dishes for dinner
- He went over to his uncle's place with his parents, while i stayed home to watch
HK drama
and waited for him to come home
- We soon head to bed for the night
Yesterday, Monday, 26April2010
- We woke up and prep and head out to
Bedok
for his hair cut
- After his hair cut, we went over to
Parkway Parade
to meet
XiaoQiang
for brunch
- After brunch, we stopped by
Koi cafe
to buy our bubble tea!
- Shopped around
Parkway
til 5.30pm
- Head over to
Bedok
again, as this time round,
XiaoQiang
wants to have a haircut
- Head home to bath and got changed
- Instead of driving out,
XiaoQiang
came over to pick us up and we went to run some errands
- Once his errands were done, we headed over to
Punggol Marina
to meet
Bei
and
Valenz
- Had dinner at
Sakura Charcoal Grilled and Shabu Shabu
! its the largest charcoal grilled and shabu shabu restaurant in SG!
- After the sumptuous dinner, we commenced our chillout session!
KTV
and
Booze
at a
pub
located on the 3rd level of
Punggol Marina
.
- After we're done with the drinks, we left and head over to meet
Ah Huat
to pass some things to him before
XiaoQiang
send us home
- Upon reaching home, i went to shower and headed to rest while he went to run some errands before ending the night as well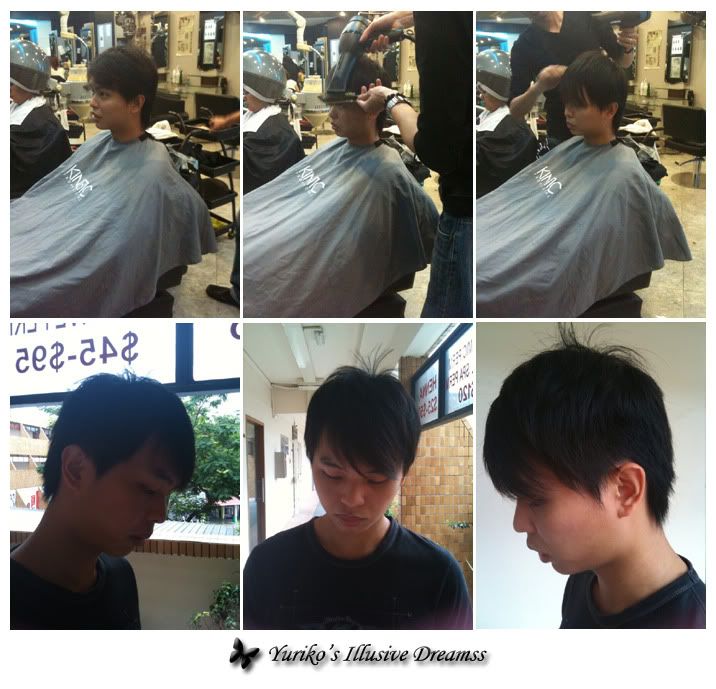 Before and After his haircut!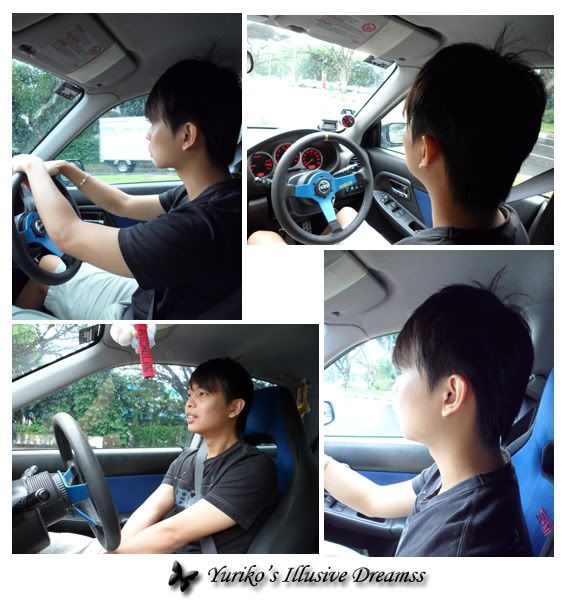 on the way to Parkway! i love the bottom left Pict of him! he looks so shy and cute! and i've always like his side view alot! hehe! =D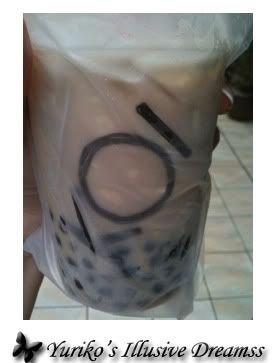 My Koi Honey Milk Tea! *yummy*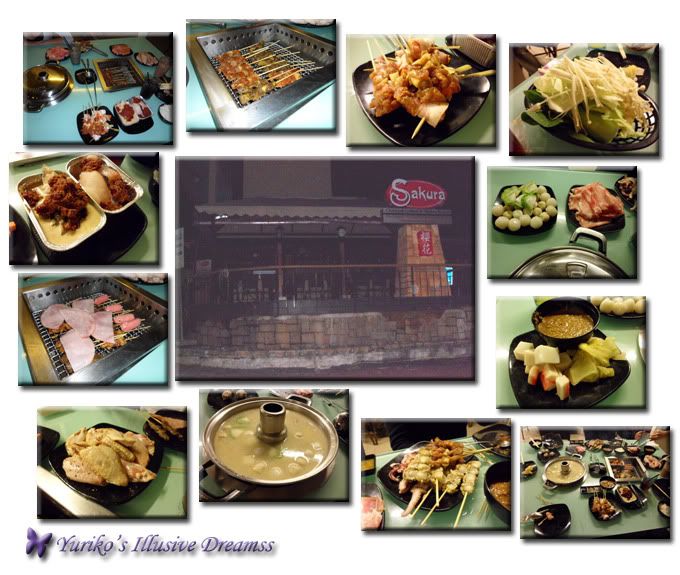 Our Foodie at Sakura Charcoal Grilled and Shabu Shabu!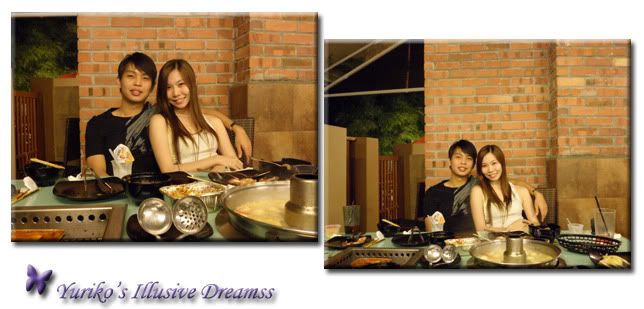 Dear and Me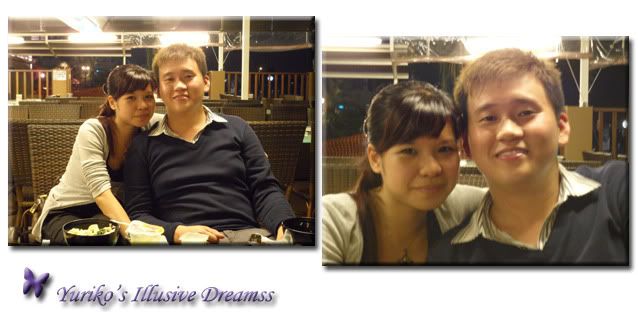 Valenz and Bei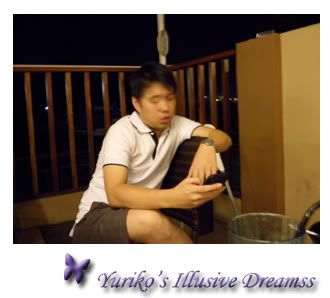 XiaoQiang looks so bored and lonely without his YY with him! emofied!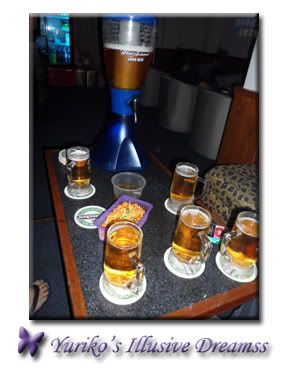 Our Booze at the Pub!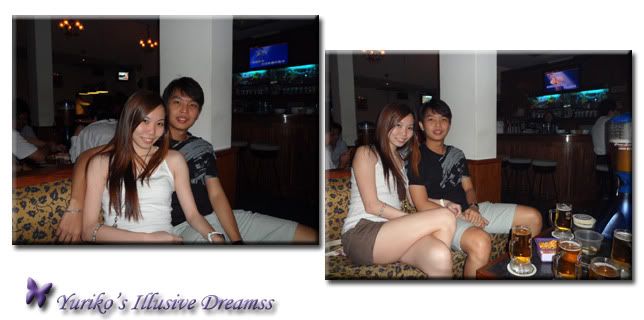 Dear and Me again!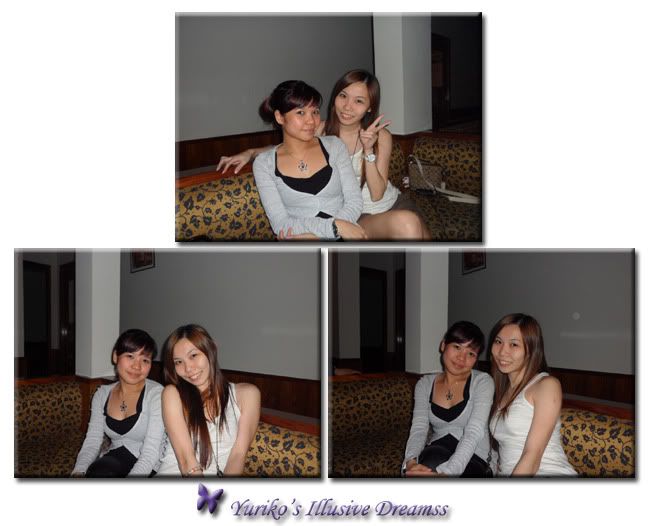 Valenz and Me!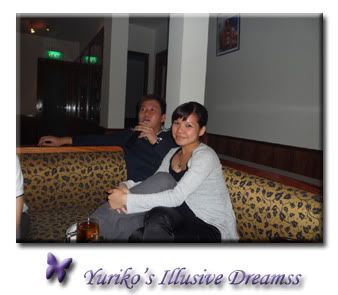 Valenz and Bei! Bei looks so engrossed in singing his song! Andy Lau wanna be!
Today, 27April2010
- Woke up and wash up and he went to work, while i came back to my own home
- The mail man dropped by to deliver my registered mail package to
ME
!!
- As for now, am rotting at home and decided to update my blog!!
- Gonna do some chores later
- In the evening gonna go pick
Dear
up from work at
TPY
! =)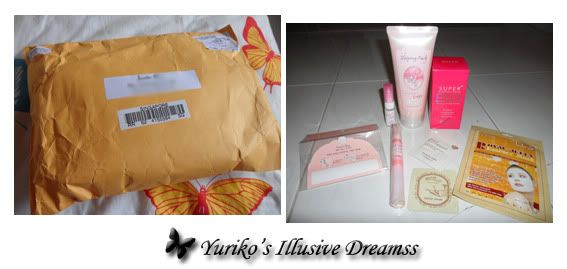 My package and the items i purchased! =) Yay!!
Thats all folks~ Stay tuned for my next update~
Hope my next post will still be a very happy post! hehe! Meanwhile, Counting down,
5 and a 1/2 days
more to official commencement of work next monday! Im only left with a few more days of carefree wasted days!! haha!!