wanna know why? haha! stay tuned for it next week once everything is finalized!! =p
dont wish to disclose too much yet for now~ but all i can say is, its good news for me, i've waited for this for a week, and i'm really happy and excited bout it! =) make a guess if u want! hehe!
anyway, that aside, my weekend was alright. i went for my COT gathering cum Alan's farewell. after which meet my bf and spend my sunday with him, his family and his relatives. went to pay respect to his grandpa and spend the day at home after that to watch soccer.
and he gave me a BIG bag of plushies lately, with a new beary hp chain and an additional pair of Mickey and Minnie yesterday! =) i love~ thanks dear~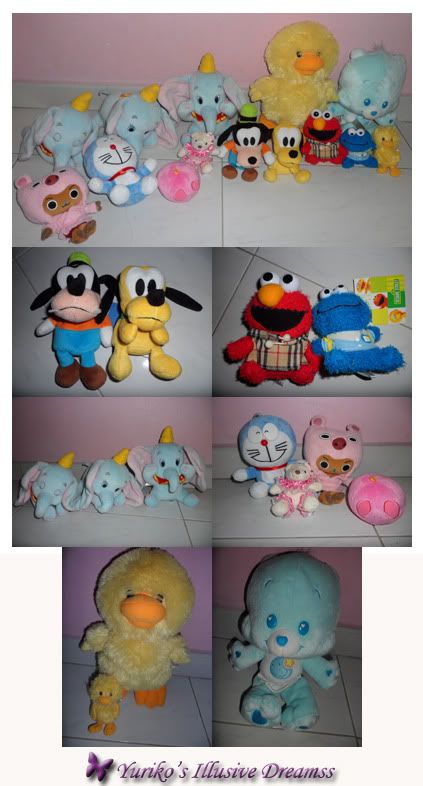 the BIG bag of bears contains all these lovelies~ My favourite Dumbo, Carebear, Goofy and Pluto, Elmo and Cookie Monster, Doraemon and the others! =) And i like the yellow ducky/chick!! super cute!! hehe! plus a pink ball for Muffin =p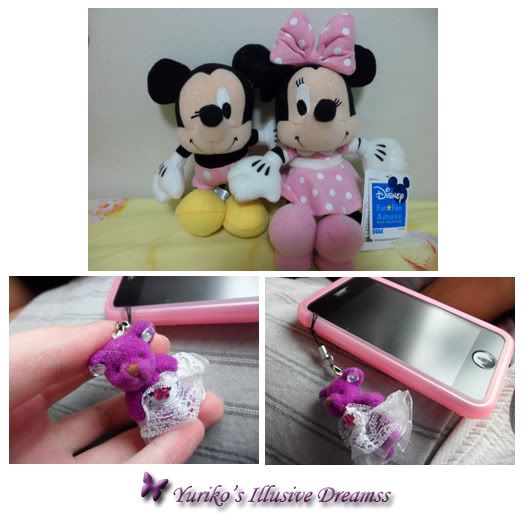 my new purple beary HP chain, and the pair of Mickey and Minnie! =)
i guess in life we really have to give and take and try to accommodate one another to really be happy. =)