its been a boring day, morning woke up and send
BF
to work, after which came home and played with
Muffin
, checked on some stuff, booked Muffin's grooming appointment, and other misc.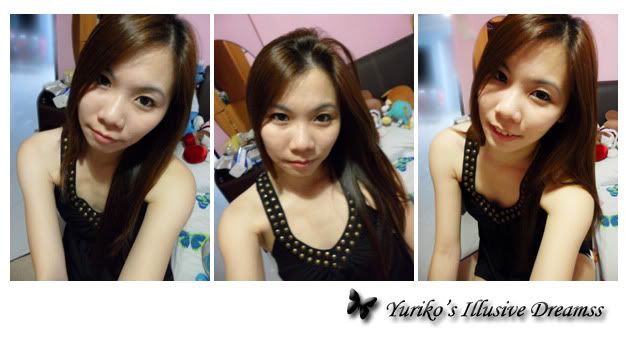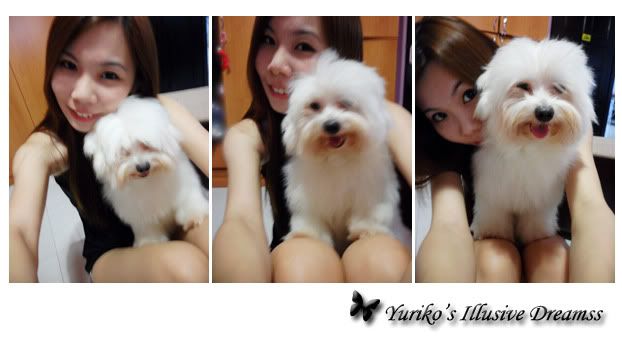 Taken before i head out to meet Caelyn!
in the evening, went to
CityHall
to meet my
BFF
,
Caelyn
. and we proceed to
Raffles City
.
I could see her face looks kinda sad. Well, it was a bad day for her, and many things didnt seem to go the way she want it. I shall not share too much into details. Just kinda glad at least i could be there for her to console her and lend a listening ear, and also to help out a little in the situation. =)
that aside, back to my day with her. we went in search for our dinner, but as everywhere was crowded, we ended up at
Mos Burger
. Plus i happen to have craving for
Teriyaki Chicken Burger
and
Ice Milk Tea
! haa~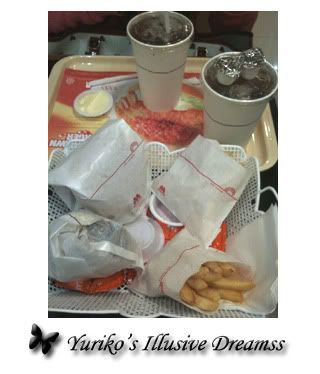 Our Dinner~
After dinner, we shopped around til all the shops were closed. Sadly, we didnt buy anything though. And so we ended up at
McDonalds
, since there aint much place we could go at that hour. Ordered my favourite
Cinnamon Melt
!! Yummy~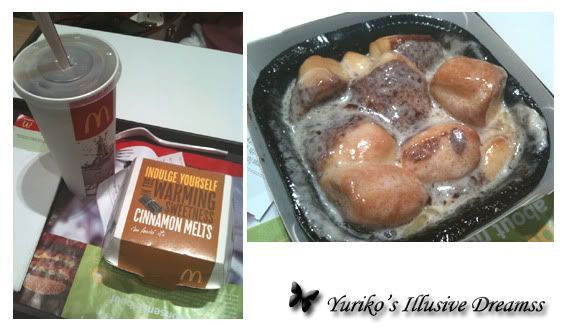 Our Ice Lemon Tea and Cinnamon Melt! We're Lovin' It! =p
Seriously i was so happy when i saw the advertisement on TV! i jumped up and literally shouted, "YAY! Cinnamon Melt is BACK!!" Hehe! Its just one of the yummiest dessert in Mcdonalds! hope they wont stop selling it so soon! =D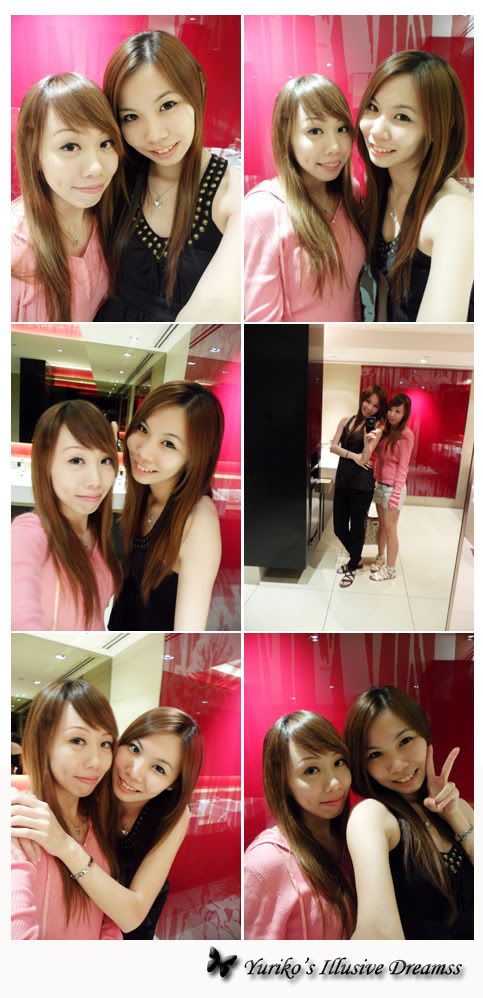 In the Toilet! =p But the lighting and backdrop is nice and good for phototaking! Hehe!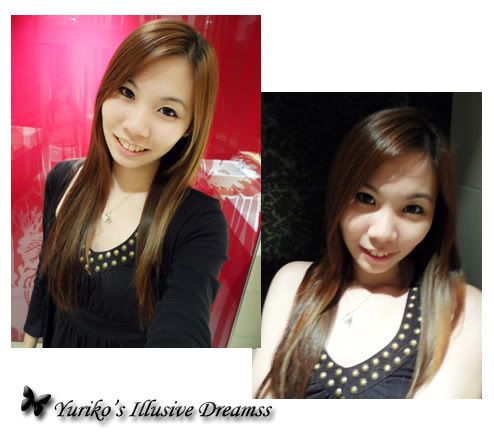 Yours Truly! =)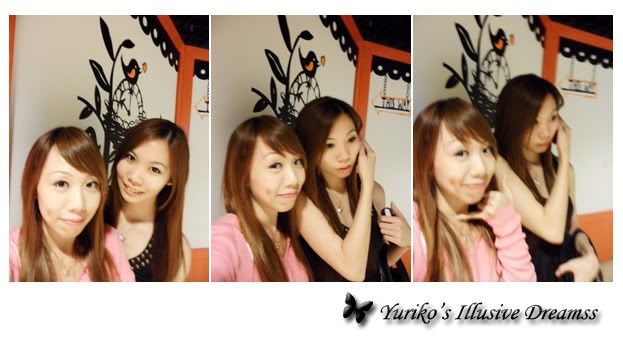 Random spot in Raffles City! Nice backdrop! And she took candid photos of me while i was on the phone with BF and deciding where would be good for him to pick me up!
Chatted til my
BF
said he was tired and gonna slp soon, and so we decided to call it a day. As her
BF
's ride couldnt start up due to a flat battery, she took a MRT home. Poor girl, she was already having a bad day, and more bad stuff happened to her. Caught in the rain earlier on, and the aircon at
Raffles City
is extremely cold, even after she wore her cardigan and wore a long sleeve top, she is still cold! Adding on, having to take the train home and had an incident with a '
tiko
' guy who bumped into her butt and also the aircon in the train was cold, she ended up falling sick by the time she got home. =(
Sorry Sweets, should have send u home!! Sigh, feeling so bad about it.
Anyway,
BF
came to pick me up from
Peninsular Plaza
, and thus i had to walk thru the drizzle to get there as well!! =( firstly there were so many weird scary looking people walking around thee, and that place is just so dirty!! *faints* there were a couple of mices/rats running around me!!! I was initially pretty freaked out!! But after some time, i thought they were pretty cute and fascinating, and decide to video them. Til a guy suddenly pop up behind me and say, "
oh u taking photo of mickey mouse?
" and "
wow your camera pretty good, so clear!
" *faints~* i almost wanted to
LOL
!! but also i was kinda scare that he is a '
bad
' man. Was almost gonna start panicking, til i saw
BF
ride!! Quickly i left the scene and rush over to his car. *
phew
*
after he picked me up, we went to
Geylang
to packet some food back home to eat while we watched a HK drama serial before we eventually went to sleep. =)