woke up early today, as
WE
(me and family) had planned to visit the
Suntec IT show
!
Not wanting to join the traffic jam, and have difficulty finding parking lots, we decide to leave home by
11+am
, as the
IT Show
only starts at
12pm
! Upon reaching, we parked near
Carrefour
, and walked over to the convention hall~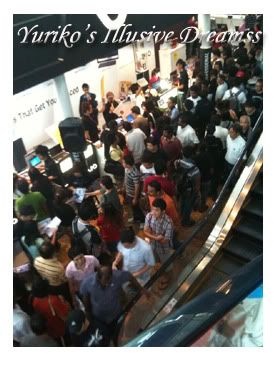 Scary Crowd at the IT Show!
By then it was already pretty packed! We headed straight to get what we had in mind, which was first to the
Dell Booth
to check on
Notebooks
for my
Bro
. After which we head over to the
Samsung Booth
and went to check out on the two digital camera models which i am hesitating between~ inquired with the sales personnel, and after some discussion and bargaining with them, i ended up getting the
Samsung PL150
in
BLUE
!!
Well, reason is simple. Compared to the Samsung
ST550
, Its newer. The Specs are slightly better. And its more user friendly especially for my parents who are not savvy with IT stuff, nor touchscreen devices. Its
WAY CHEAPER
!
$130
to be exact!
Of cuz the colours of the
ST550
is nicer and its cool as its fully touchscreen and faster in terms of loading speed. But i just felt it isnt worth the money!
On top of that we manage to get
2 x 8GB
MicroSD cards!
Free casing
, and
extra battery
! So worth it!! =)
A pity this model only has 2 colours, Blue and Red. But the red is pretty awful looking. Thus i went with Blue instead! Anyway. the colour of this camera is not that important since it is only a minor part on the side of the camera, as the whole body is fully black! =)
FINALLY
a
NEW
digital camera! Weee~ there'll be plenty of pretty photos coming up in future post! Hehe!

My New Toy! Samsung PL150!!
After getting my camera, we went to get my
Bro's Dell notebook
, a new
External Hard Disk
for him, and new
Laptop Skins
for
US
!
Plus i also bought myself a new
iPhone hard casing
!! Pretty Pretty!! (
but i broke a part of it upon reaching home, cuz of my itchy fingers. i kept playing with it while watching tv, taking it in and out, and eventually heard 'piak'. and realize its broken. =( so sad! broke it on the first day i got it!! sobs~ I so violent and careless~ Think silicon cases are a safer and better option for me afterall!!
)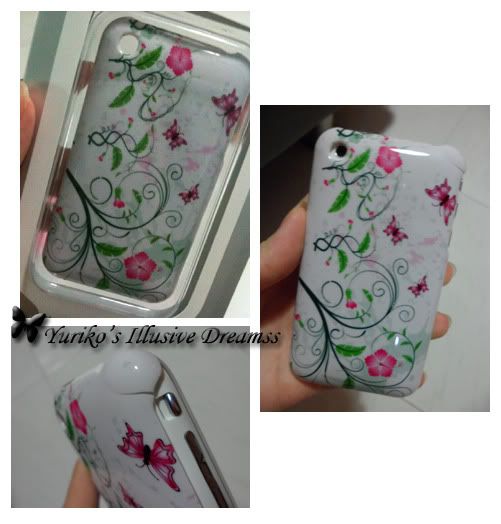 Pretty Right! Sad, its broken!
After walking around for awhile, my head was already spinning badly!! Due to the loud noises, the overwhelming crowd and probably stuffiness and suffocation from bad ventilation!! And so right after we got everything, we quickly exited the IT show, and head for lunch!!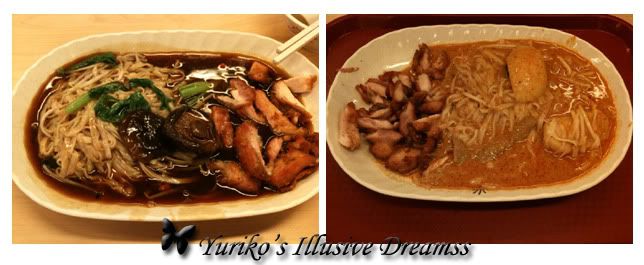 Lunch was yummy~ =)
after which, we put our stuff in the car boot, and head to
Carrefour
to do some grocery shopping!! Bought a new telephone for my room as my current one has finally died on me after many years of service!! i dropped it a little too often and the wires are all loose~ haha!! bought some chips, pies, etc, before we eventually paid, left and head home for the day to rest!
Its been a
WONDERFUL
day with lotsa great buys!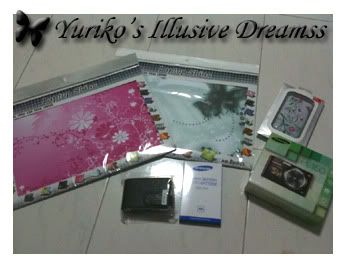 All my buys from the IT Show! (forgotten to snap my new room phone though! haa!)
Flowery Pink, and Pretty Butterfly Laptop Skin for my Lenovo S10 and my upcoming new Lappy!! (Not gonna waste it on my current old lappy which im intending to change soon!)
BEST
part is, they're all from Daddy and Mummy Dearest!!!
THANKS DADDY
for the new camera and new phone for my room!!
THANKS MUMMY
for the new laptop skins!! and
THANKS
to my
LOVELY FAMILY
for the
LOVELY
day out!!
Me
LOVEs ♥
such family outings! Hehe! =)