Its been awhile since i last met any friends, and of cuz its been awhile since i last met my
BFF
! had been busy with my CMIF paper last few weeks, plus the CNY period! Finally my
BFF
,
Caelyn
is free to meet me!!
took a train down to
CityHall
, and waited for her. as usual, she is late~ haha! walked around for awhile before i found some seats in the midst of
CityLink
. she soon came and we went to
Marina Square
! shopped around in search of heels, cardigan from
Zara
, and some stuff from
Watso
n. In between this time, we went to grab dinner at
MOF My Izakaya
! We both caught sight of the same item on the menu which looks pretty yummy, and ended up ordering it! Its the
Hot Stone Unagi Rice
! and the picture in the menu didnt deceive us at all! Its really tasty and yummylicious!
Oishi-neh
! =)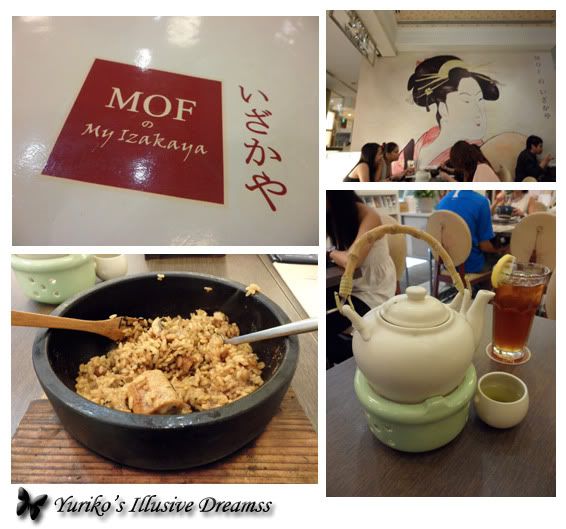 our food and drinks at MOF My Izakaya!
After most of the shops are closed, we headed to
McCafe
to order some drinks and rest our feet while chatting til
our BF
came to pick us up from the pick up point outside
Carls Jr
!! =)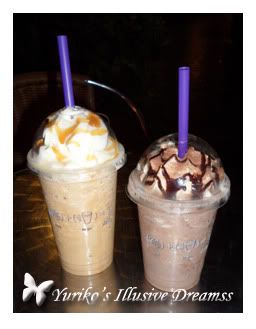 My Double Chocolate Frappe and Her Caramel Frappe @ McCafe!
I've always envied
Caelyn
for having sucha sweet loving
BF
who nv fails to pick her up from anywhere she is, everytime she goes out~ For i've not had a
BF
who does that! Thus i was pretty shock
Dear
came to pick me up! Even more shocked and surprised, as minutes before he called to inform me he's coming over to pick me up, i was chatting on the phone with him, and he said he had brush his teeth and is ready to head to bed anytime~ and he asked what time i was going home and told me to take a cab home. and i tease him saying y dont he come pick me up instead. Haha but of cuz i didnt expect he would, and brush it off soon, before telling him to rest first while i continue to chat with
Caelyn and will call him once i reach home, and we hang up the call.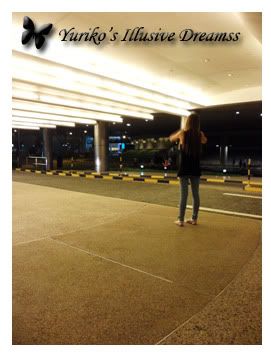 Caelyn on the phone with her BF and informing him of the location that we're waiting for him at~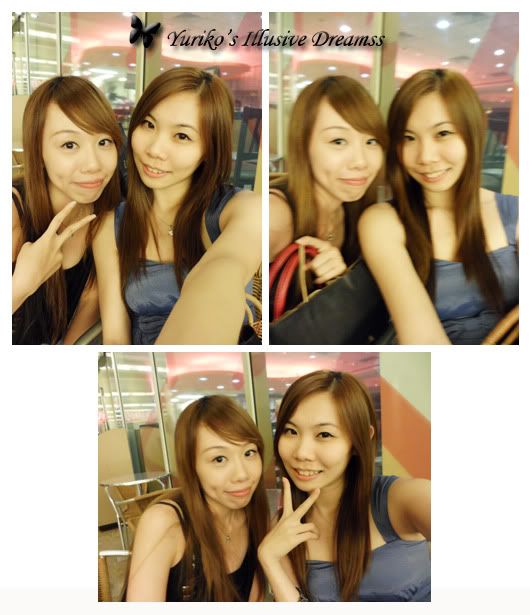 Us outside Carls Jr while waiting for our BF to pick us up! and coincidentally they came at almost the same time! probably just a few seconds to 1min apart! =) Thus neither of us had to wait alone! hehe!
Yours Truly! waiting happily and excitedly for BF to come pick me up! =)
For once i didnt envy
Caelyn
when i see her
BF
come pick her up! For once i felt so pampered and loved! Super touched and happy with his effort and surprise though! =) Cus he was alrdy tired after a long day at work! Hehe!
Thanks Dear
! =)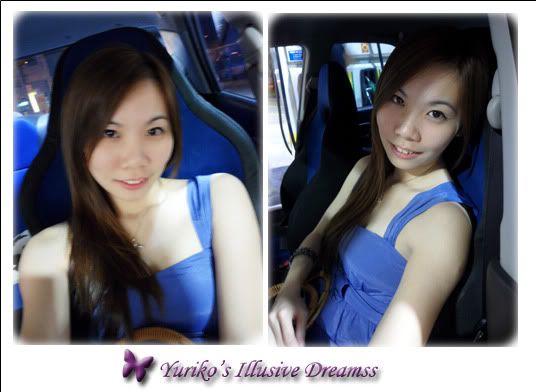 In BF's car~ =) taken while we were at the petrol kiosk to top up petrol~
♥ Its little things he does, and littles gestures like this that keeps me smiling all day from within! =)
yea probably its normal and common for BF to pick their GF wherever they are, but im a silly girl who is easily pleased. so what! haha! =)
"Happiness is not achieved by the conscious pursuit of happiness; it is generally the by-product of other activities." — Aldous Huxley