its been years since we officially meet up and catch up!! not counting the couple of times we bump into each other on the streets though~ =)
woke up early to prepare for an interview in the afternoon, and after my interview it started to pour very heavily!! worse part was, the building i was at didnt have any shelter to the
MRT
station where i was suppose to meet my
God Niece Lisa
!! end up i had to wait for slightly longer than half an hour before the rain simmer down a little, before i dash through the drizzles and met up with her at
Wheelock place
, as she was walking around borders while waiting for me~ so sorry niece~ didnt expect it to rain!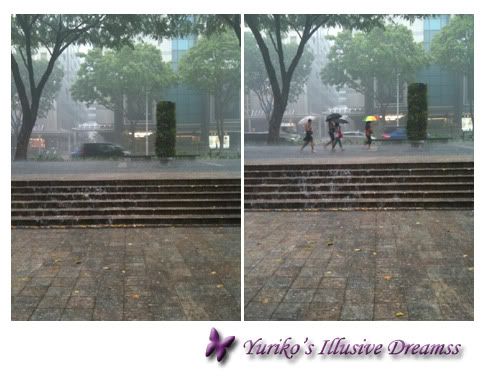 was bored while waiting for the rain to stop, and decided to snap the heavy rain~ =p
anyway after we meet up i went to get changed as i didnt wanna walk around in office wear! got changed touch up a little before we head to
Ion
,
Xin Wang HK cafe
for our lunch while waiting for my
Jiemei
,
Melissa
to reach~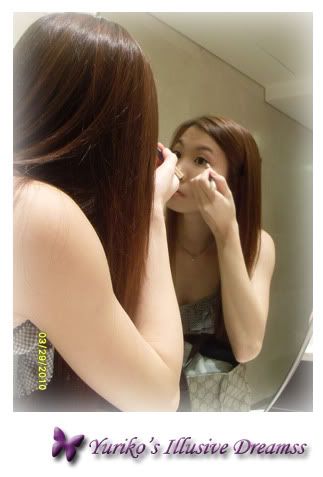 snapped by niece while i was in the ladies doing some touchup after getting caught in the rain and after changing! i love this photo!! very well taken by her! hehe! =)
ordered my diced pork with maggi noodles, while she had spinach noodles, and we ordered dumplings for our sides, with an ice milk tea each! lunch was alright, but i didnt finish my food though~ =( been eating too little these days that my stomach have shrank! can no longer eat as much now!!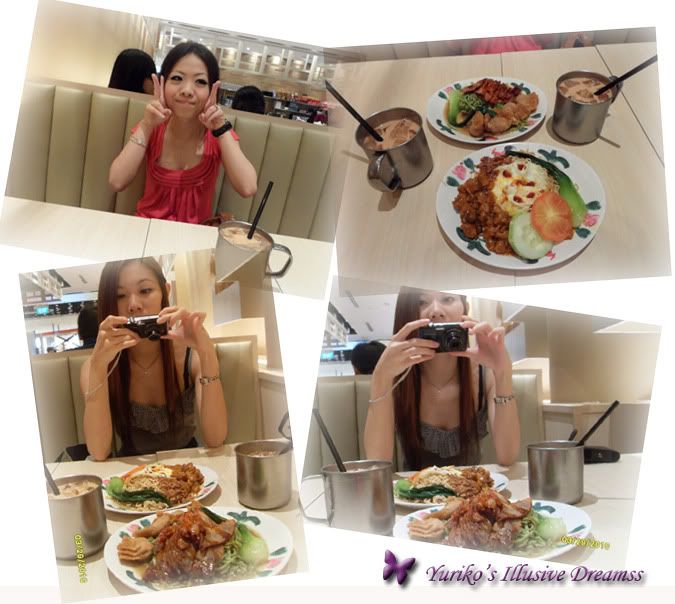 our foodie at Ion Xin Wang HK cafe! and once again, snapped by niece while i was snapping photos of our food! and thats my cute lil niece! hehe! =)
we ate and chatted for awhile before
Mel
arrived. We then left and headed to walk around a little to check out on some skin products before we settled down at
Wisma,
Starbucks
for coffee and more catching up!!
Mel
ordered her
Mocha Frap
while me and
Lisa
shared a
Mango Passion fruit
as we were still kinda full from lunch and she didnt like coffee or drinks with caffeine. We camwhored for awhile and chatted alot bout our lives and also reminisce about the past when we first got to each other and stuff~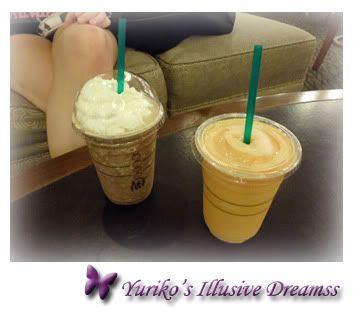 Our drinks while at Starbucks!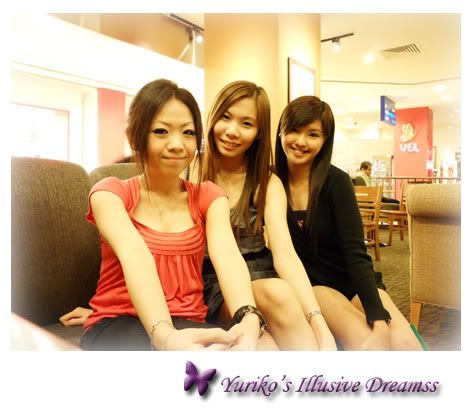 My favorite photo of us!! =) Taken by my camera's self timer! =p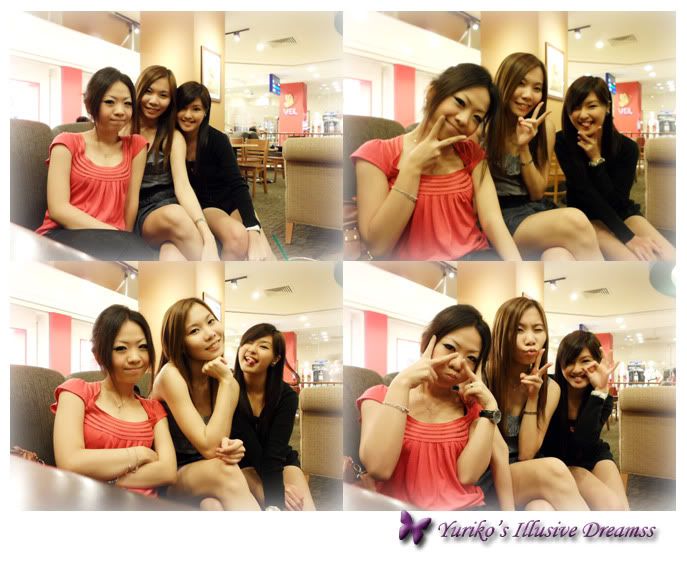 More photos of us~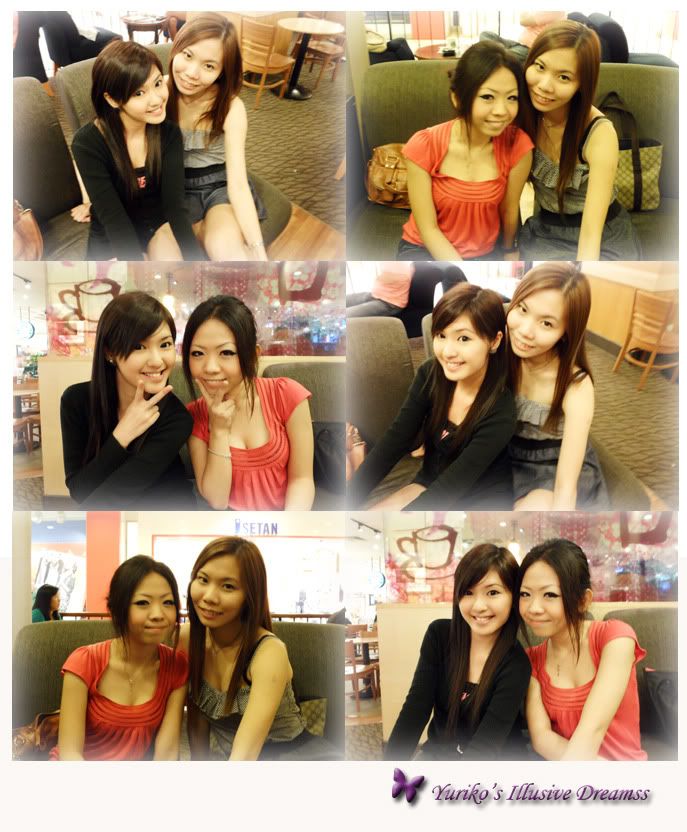 Us again! =p
after chatting we decided to head over to
Cineleisure
,
Pasta Mania
for dinner.
Mel
had her
chicken bolognese
with
cream of chicken soup
while
Lisa
and i shared a
Banana Dessert Pizza
which was really yummy!! after which we left and took a stroll along orchard towards
PS
.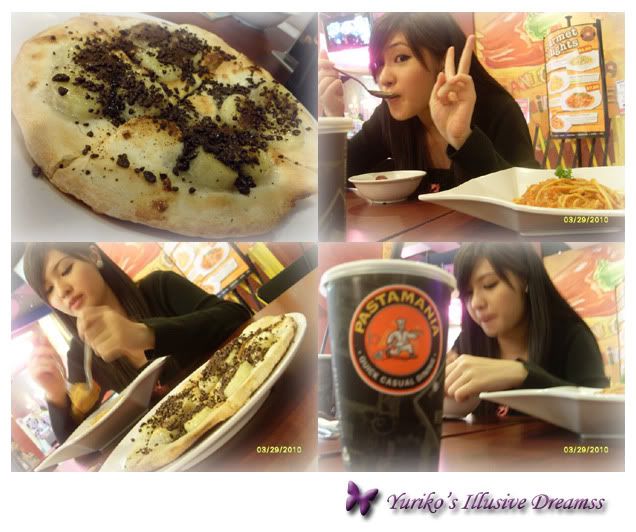 candid photos of jiemei taken by niece while she was eating her spaghetti and drinking her cream of chicken soup! and thats our yummy banana dessert pizza! =D
Decided to pop by
Orchard Central rooftop
for a look and continue camwhoring~ Soon we left and continue on our stroll to
PS
before we decided to flag a cab back home~ =)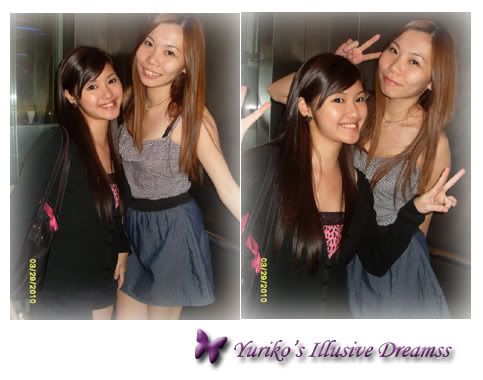 In the Lift while going up to the 11th floor! Rooftop of Orchard Central~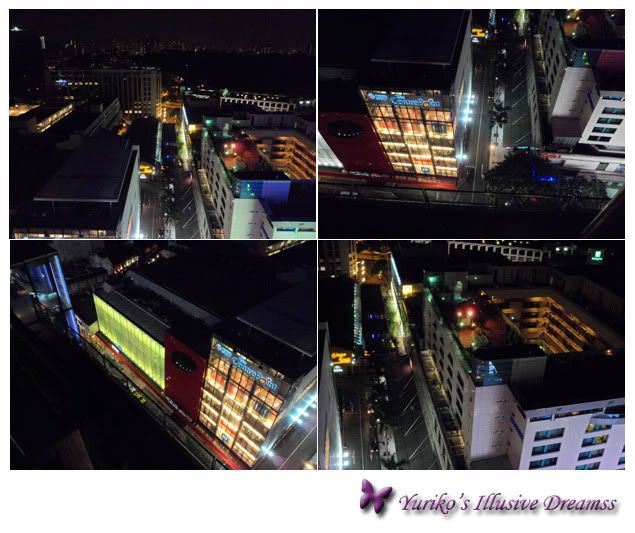 view from the rooftop of OC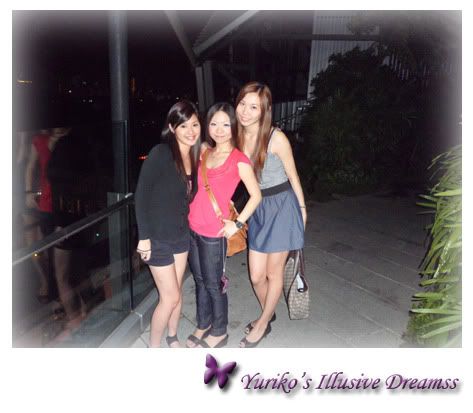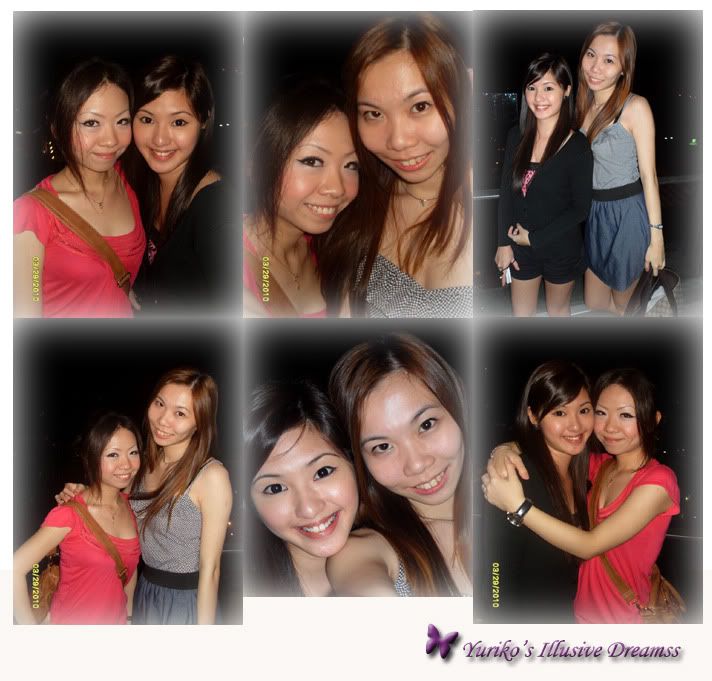 Us again on the rooftop~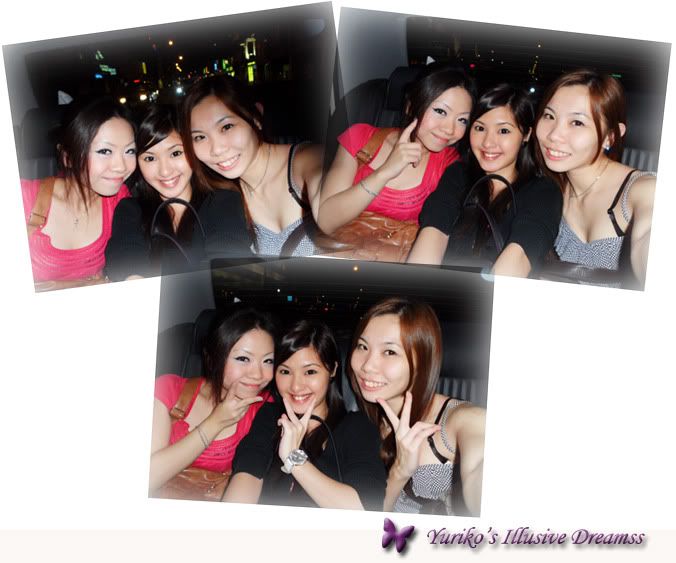 In the cab, on the way home~
Overall its been a awesome day with my girls and i really look forward to our next meet up, amidst our busy schedules and lives! =) *
hugs to both of them
*
love ya girls
! ♥