♥
Triple Three @ Meritus Mandarin
its
Dear
's
Uncle
's
Birthday
today!
Dear
came over to pick me up and we rushed to
Parkway
to exchange for another shirt as his Mum said the shirt we chose initially wasnt really nice and didnt suit his uncle, and so off we went to
Parkway
again! After we changed the shirt, we went to get some finger food to eat at
Old Chang kee
~ he bought his
Curry Puff
while i had a
Pineapple Feel-in
~ after which we went to get a cup of
Champagne Grape Smoothie
with small pearls and munch as we shopped around and went to the arcade to waste time, as we were waiting for a call from the car workshop before we could go down to get things done~
soon it was time, and we head down to
Ubi
to change one of his tyre which he had ordered earlier on~ Finally all 4
tyres are the same!
Federal 595
!! and i really like this tyres~ very nice linings~ =) Well, initially there was a problem with one of the tyres, thus the shop had to fix on a temporary one while waiting for the shop to indent 1 more new tyre!
after which we headed home, wrapped the presents, got changed and head down to
Meritus Mandarin
with his family to attend his uncle's birthday dinner at the restaurant,
Triple Three
~
dinner was fantastic! wide variety spread of food~ very fresh sashimi, oysters, scallops, snow crab, and other delicacies such as wagyu beef, etc. And of cuz my favourite section was the dessert!! they have a wide range of ice cream flavours, cakes, nyonya kuehs, etc.!!
besides the food, the spacious place is nicely decorated with pretty furnitures! plus their service is pretty good as well! definitely a place i would recommend to all for good yummy buffet! =)
after dinner, had the surprise cake cutting session, before we ended the night and parted the place for home~ =)
sorry peeps, i still havent got hold of a new camera, and thus couldnt take photos of the food and the place~ only manage to snap some very blur photos with BF and myself with my iPhone. do pardon me~ You guys can probably go down and check out the place personally or simply check them out online~ i assure you, its a place you wont regret dining at! =)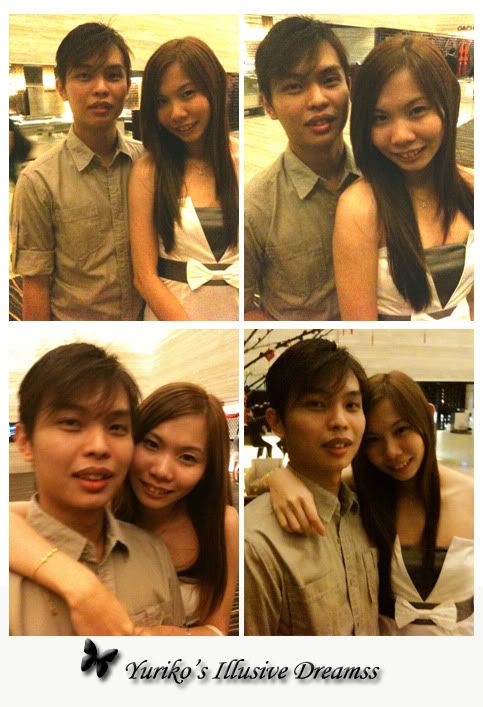 Us at Meritus Mandarin Hotel!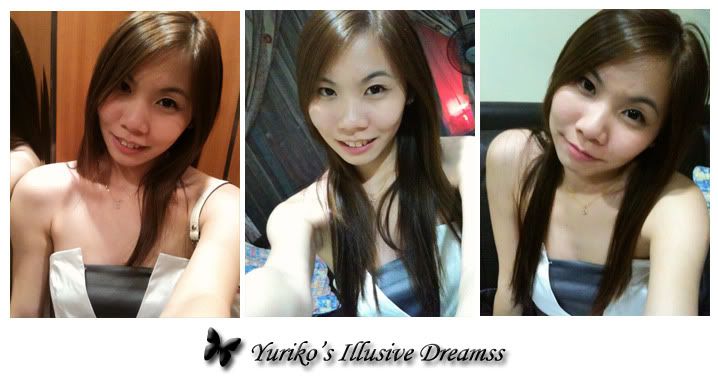 Yours Truly~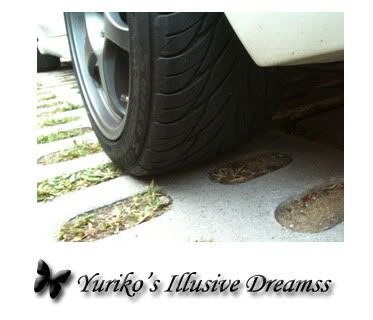 His New Tyres! Nice Linings right! =D