*
Present shopping, Pasta, and Tigger~
Dear
and Me head down to
Parkway
upon waking up, to hunt for a present for his uncle's bday tomorrow~ we've alrdy gotten a gift, but felt its still insufficient, and thus decided to get another gift~ we first went to
Pasta Mania
for our
Brunch
~ He has his usual Aglio Olio Spagetti, while i had Meatball Fusilli~ We also ordered Calamaris and a cup of my favourite Ice lemon tea~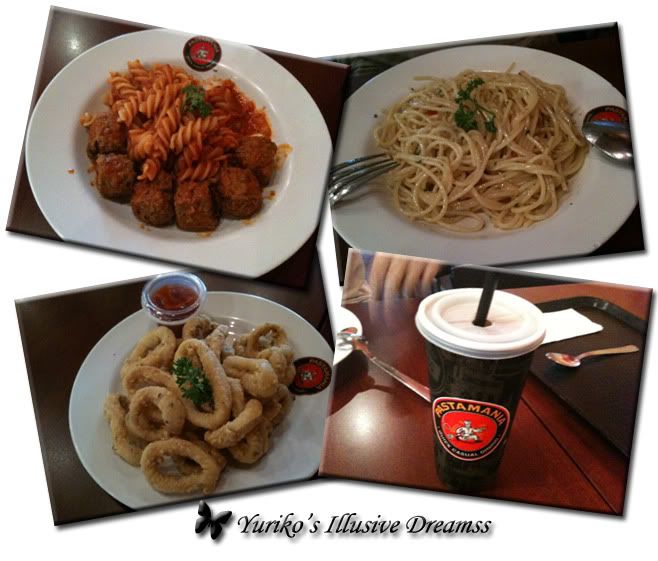 Our Brunch at Pasta Mania~
After eating, we started on our hunt for the present~ and eventually we got a shirt from Springfield~ looks pretty cool~ have the batik rich man look~ haa!
then we proceeded down to snap photos with my all time favourite
TIGGER
! after snapping we went to
Giant
supermart and
Dear
gotten me my
Hello Kitty Hook
which i intend to put in my room to hang my new doggy calendar, and also the new
Rainbow Mentos
~ after which
Dear
send me home~ =) Thanks
Dear
!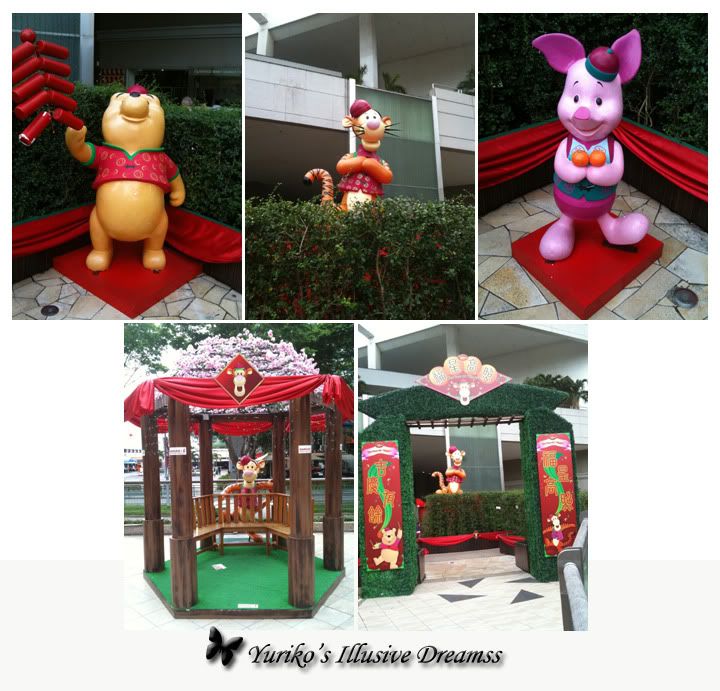 Winnie The Pooh, Tigger, and Piglet Outside Parkway!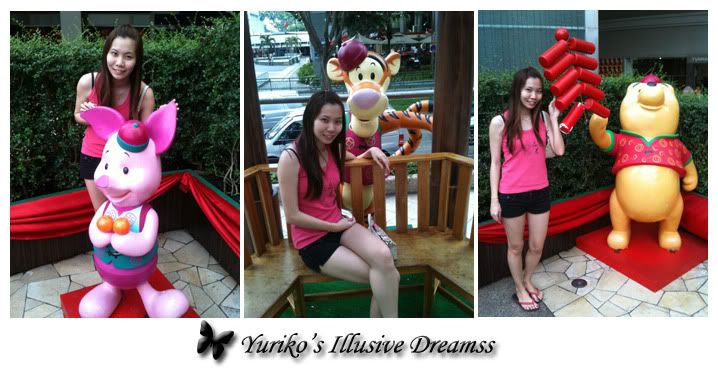 Yours Truly with Piglet, my favourite Tigger, and Winnie The Pooh!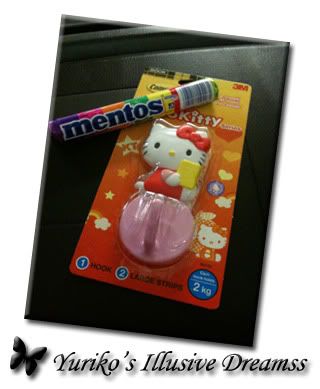 My New Hello Kitty Hook, and Rainbow Mentos~ =)