♥
Chinatown Shopping AGAIN~
yesterday as mentioned, went to
PS
to meet
BF
after his work, and we shopped around a little to look for a pair of heels to match my
Qi Pao
~ from Charles and Keith, to DMK, to Aldo, and alas! we eventually found a pair from
U.R.S
that matches perfectly!! weeeeeeee~ =) and the best part was, he got them for me! hehe! Thanks
Dear
!
after which we headed to the arcade again, and caught a lil
Mickey
and
Chip
!
(see below for picture!)
but gosh, we spend quite alot trying! cuz its a new machine that we were trying out~ *sulks* but nonetheless, at least we did manage to get something, better than going home empty handed! hehe! =) on top of that, we also went to the other arcade mainly for bear catching and collected the
Doraemon plushie
that we had won during our visit there a few weeks back! the other time, they had ran out of stock for the
Doraemon speakers
we wanted, thus we had to wait for the stock to arrive, but ended up they said there aint any more stock for it, so we had to settled for a cute
Doraemon plushie
that can move and wiggle! hehe! super adorable! and the best part is, i got it in
PINK
! wahahah! =)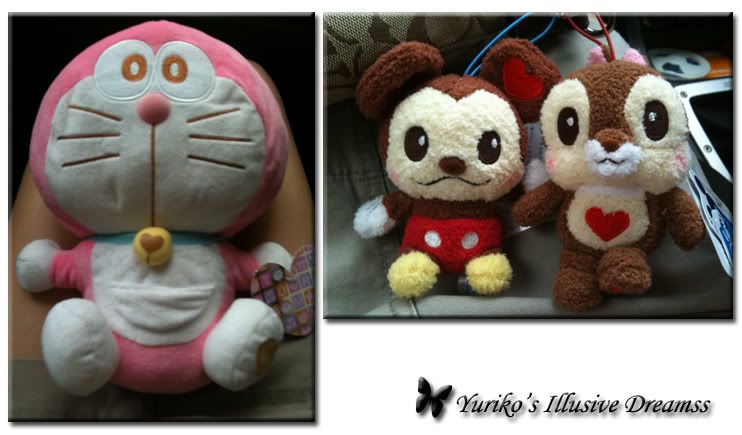 as for today, we headed down to
Chinatown
as
Dear
wanted to grab some
CNY goodies
for my parents! =) we went there a week or 2 ago, but didnt buy anything as we didnt drive that day~ but today, we drove there and bought lotsa stuff! bought the goodies for my parents and some '
gua ji
' for his parents and walked around before eventually heading home~ the place was extremely packed, and we had to literally squeeze around~ dread it! =( but well, its all to get into the
CNY
festive mood! haha! =)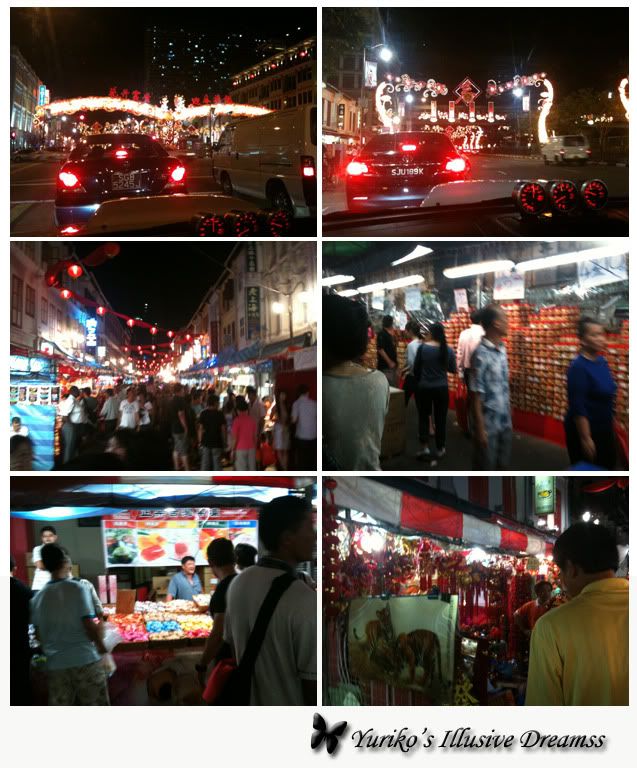 at Chinatown!
(
sorry for the blurry photos! i was just using my iPhone to snap, plus i was walking and snapping at the same time! haha!
)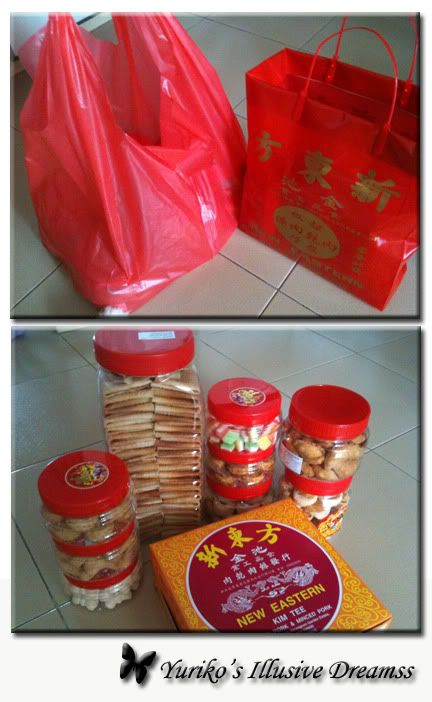 the CNY goodies from BF! =)