♥
my new Toy has a new outfit and Durians are ♥!
the day before, which is on
Monday
(18Jan)
evening, after im done with my chores and bathing
Muffin
,
Mr N
and his family came to pick me up and we head to
Changi Village
to have
Nasi Lemak
for dinner and ordered the yummy
Milo Dinosaur
!! been a long time since i last drank that as i think its kinda too sweet and pretty fattening!! thus i had stopped drinking it for a long time! But didnt know why i suddenly craved for it yesterday and sweety
Mr N
got them for me! =)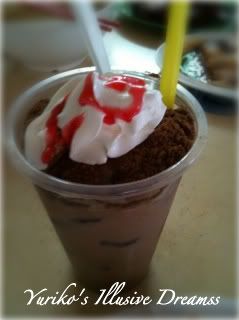 Milo Dinosaur! Looks nice and yummy right! =)
after dinner happened to spot a mobile phone shop nearby, and decided to go take a look, and ended up buying a new outfit for my new toy!! =)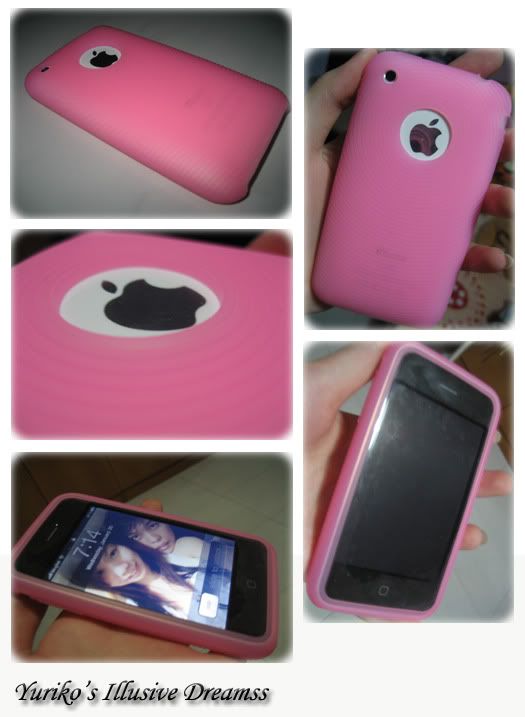 My New Toy (
iPhone
) has a new Outfit! A
PINK
silicon casing!
i like!! cuz its pink~ and chosen by both me and Mr N! finally protection from potential scratches for its body!
gonna be sending it to put the g-mask soon! then it'll have a new skin to protect its face from scratches too! hehe! =)
after which went to
Loyang TPK temple
to pray and head home to watch some
HongKong
Drama til morning before we head to sleep for the night.
____________________________________________________________
Yesterday(Tuesday, 19Jan)
, woke up and we had wanted to head down to
Orchard
to do some retail therapy, but end up we woke up late and his mum and bro didnt wanna go, thus we decided to call it off, and head to
Marine Parade
to have the yummy wanton noodles for our lunch, drank our favorite bubble tea and did some window shopping before heading over to fetch his dad from work. after which his dad went to run some errands while we waited in the car and played a game on my new toy (
iPhone
) that we're both addicted to right now,
Word Warp
! cracked our heads til we're both mentally exhausted! haha!
after which head home to pick the rest of his family up and we head to
Bedok Reservoir
for dinner before heading home and continued playing
Word Warp
til
Mr N
and his siblings felt hungry, and so we decided to drive out to
Bedok 85
to packet some food back to eat. had wanted to eat my favorite soya beancurd which i craved for, but by the time we reached, the stall was already closed. feeling disappointed, i didnt have anymore appetite to eat anything else, til
Mr N
suggested to buy
Durians
!! Cuz i had craved for it a few days ago, and that sweety boy remembered! and so off we went to buy
Durians
home!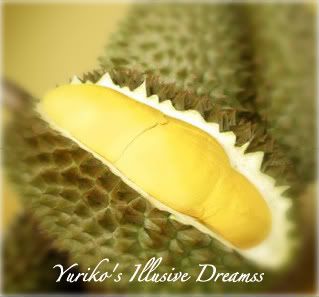 Durians are ♥!
Be it durian itself, durian puff, durian cake, durian iceshave, durian icecream or even durian pancake! anything with durian is yummy! =)
upon reaching home ate my durians and we continued watching our
HongKong
drama til we were both tired and headed to sleep.
___________________________________________________________
as for
Today
, woke up very early as he had to go to work. washed up, packed up and left home. took a cab as he didnt wanna drive to work, send him to work first before i head home myself. and i spend the rest of today doing chores as usual~