♥
Custard's 2nd Birthday at K9 Cafe!
prepared all of
Muffin
's essentials and off we went to
K9 Cafe
located at
Turf Club Road
~ Gosh, its really a place thats inconvenient to get there if u aint driving! and even if u are driving there for the first time, there is a high possibility u may get lost, miss the turn, overshoot the road and go into turf city, and cant find the place!!
well, u guessed it! all that happened to me!
LOL
! i droved right into
Turf City
, and then i drove to
Ah Yat
restaurant, an then to some kindergarten, and to the old horse stable! -.-" after making many turns and asking for directions, i
FINALLY
found the place~
and when i finally found the place, i realise it is really very cramp in there, and theres only a small road leading in! limited car park lots as well! thank god i did find a lot to park though~
upon reaching, saw a few familiar faces(
Joanne, YunXin, ShinYu, Mdm Leow
), chatted, let
Muffin
play with his doggy friends(
Custard, Jacky, JiaJia, Oreo, Cody, Peppy, Pepper
, etc) , and eat a little. then it was cake cutting time, photo snapping, and more chatting, til
Muffin
got attacked by 2 outsider's dogs! a
Jack Russel
and a
Westie
~ gosh~ theres so many dogs there, i wonder what
Muffin
did, that made them attack him! Poor
Muffin
! Screamed and whine and ran for his life~ we were all shocked and faster went to check out what happened. i then quickly rescued
Muffin
up~ He must have gotten quite a shock! cuz he was shivering very badly when i hug him! Damn the 2 dog owners who let their dogs loose and not watch over them, knowing they are so aggressive!!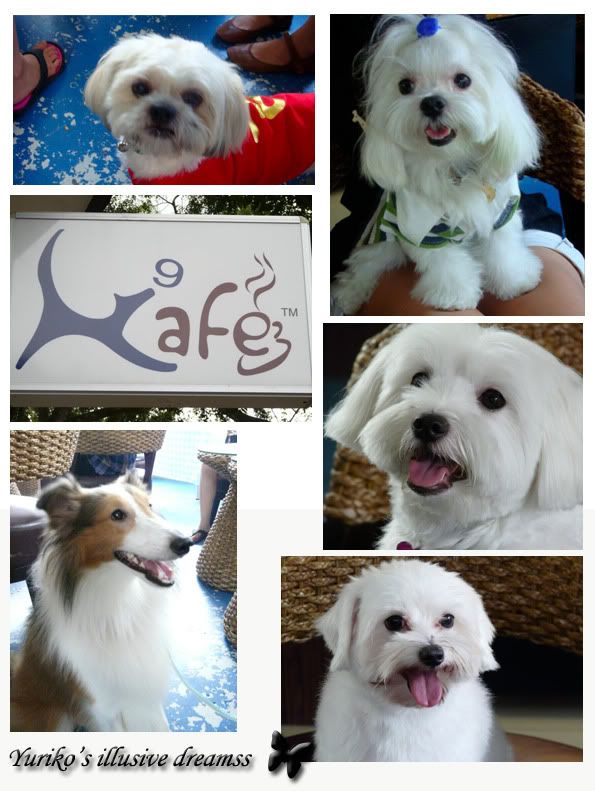 Some of the doggies that were present~
(Top left to Bottom Right: Jacky, Custard, Bubbles, Cody and Muffin!)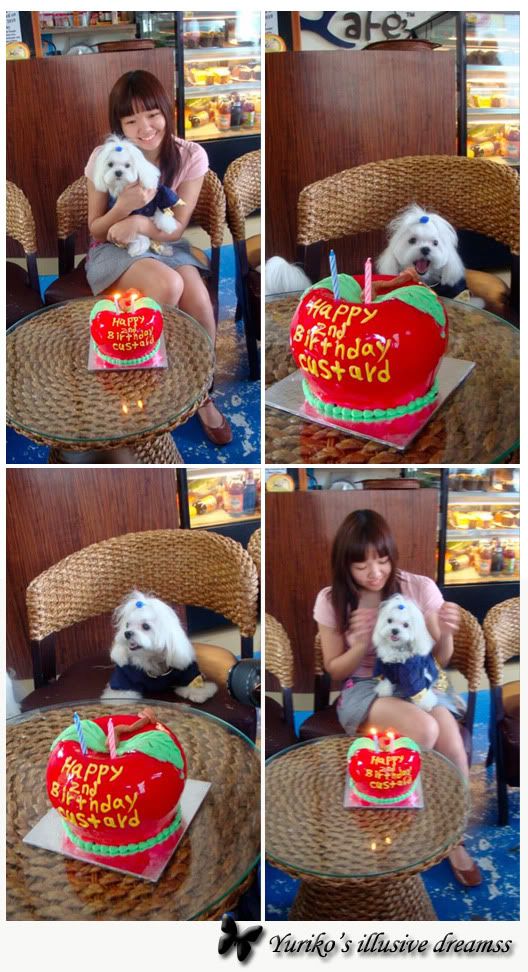 ShinYu and her birthday boy, Custard, with the lovely Apple shaped birthday cake!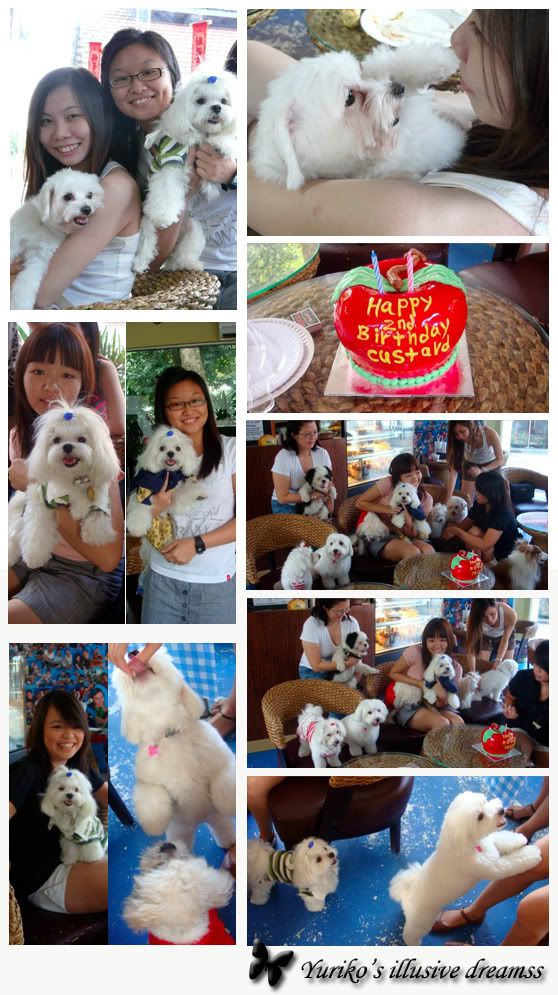 Randoms~
anyway after it all, went home and
Muffin
slept right thru til dinner, and we brought him out for a walk again~ =)