*
[Backdated!] Girls Nightout!
on the
19th December 2009
,
Saturday
, headed down to
Vivocity
to meet
Jerrain
, and her 2 friends,
Janet
and
Rachel
~ I love making more new girl friends~ and they are both really friendly nice and sweet! =)
upon meeting up with them we head to
St James
~ had wanted to go to
Dragonfly
first to get their bags which were in the locker~ well they had went down for some event thingy earlier on~ but the queue was horrendous~ and so i called
Nathalia
~ and she happen to be at
The Boiler
~ and so off we head to
The Boiler
first to get myself in~ upon settling down at
Nath's
table, met with the other
WG
people~ had
Tequila Shots, Tequila Pop
,
Submarine
, and
beer
~ watched the live band there before the girls decide to leave as they were pretty tired~ and so off we left
Boiler
~
Jerrain
and I then took a cab and had wanted to go to
Keppel Marina Bay
to meet her friend,
Hansen
. but upon reaching we realized its closed and so we rerouted and stopped along
Keppel Road
and waited for
Hansen
to come pick us up before we head to
Mr Bean
, supposedly to chill. But both me and Jerrain craved for more drinks!! haha~ and so we ended up across the road at
The Crew Room
~ and shortly upon going in, bumped into my secondary school friend
Vanessa
and her bf
Ronald
! been awhile since i last saw them~ so was glad to see them there! =) anyway ordered a bucket of
Heineken
and some chicken wings~ played Five-Ten, Dice, etc. and its the first time in the whole of 3years of knowing
Jerrain,
that i kept losing to her in
Five-Ten
! gosh~ either i've deproved since i've not gone to such places and played this game for the
LONGest
time~ or she have improved~ or im just down on luck that day~ or im probably kinda distracted by some thoughts in my mind~ but in anyway im quite lucky cuz our punishment for that day wasnt to drink as we usually would, but instead i had to eat the awful tasting chicken wings~ hahaha! Well, thats cuz both of us girl had finished our bucket of drinks by then since
Hansen
couldnt drink much as he was driving~ and we had lotsa chicken wings leftover and didnt wanna waste it! haha!
anyway after that, headed over to
Boatquay
,
Raining Bar
to meet
C
T,
Tiong
and
Felicia
and continue drinking before
Raining
eventually closed and off we head to
Club Nana
~ All of us gotten our chops to enter except
Felicia
, as she had lost her wallet that day and didnt have any ID with her! and since she looks pretty young, the dumb bouncer didnt allow her in! and so we sat around thinking of other alternatives~ But by that time, i was kinda feeling terrible~ i wasnt drunk for sure as i know everything that was going on around me! But i felt like puking! -.-" gosh~ i hadnt puke in the longest time!! guess i either drink too fast that day, or cuz i didnt have dinner, or i mixed too many kinda alcohol for the night~ -.-" argh~ super awful feeling~ and super unglam! -.-" and so i left for home for the night~
in anyway, the night was great, with wonderful company of my lovely friends, except for an issue that had kinda affected me the whole night, thus causing me to drink more and faster than usual...sigh~
anyway thanks to
Hansen
for fetching us around and taking care of us! and also to
Felicia
for taking care of me when i puked! =)
oh well, whatever that is, here are some photos of the girls~ =)
(
i didnt bring my camera that day, thus couldnt take much photos, and Jerrain's camera ran out of battery! sigh~
)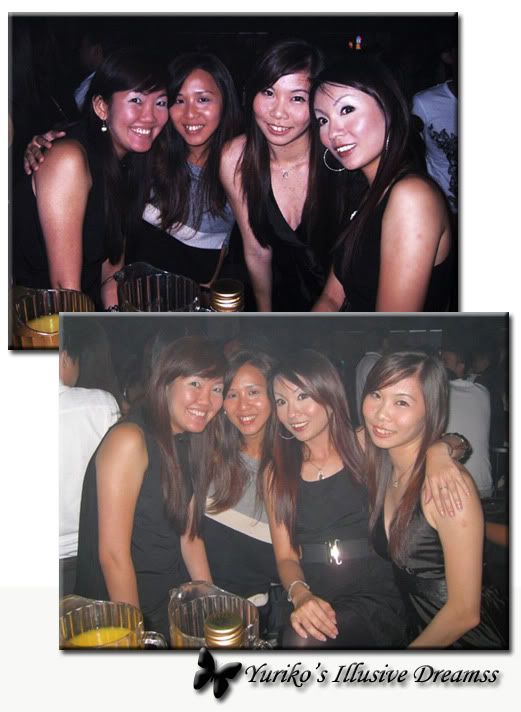 Group shot at Boiler~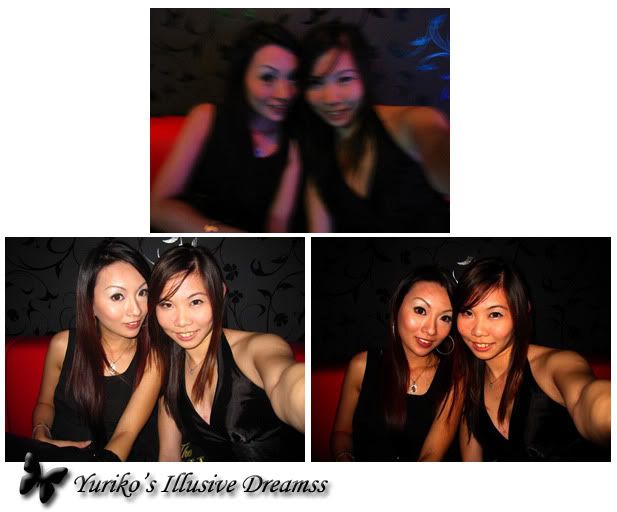 Jerrain and Me @ The Crew Room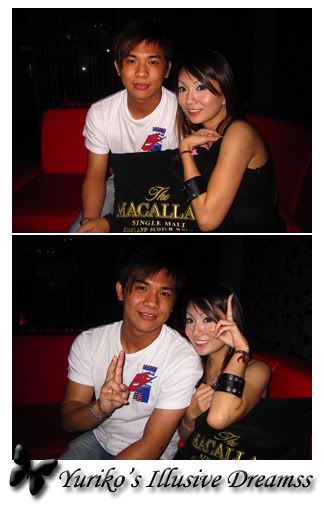 Hansen and Jerrain @ The Crew Room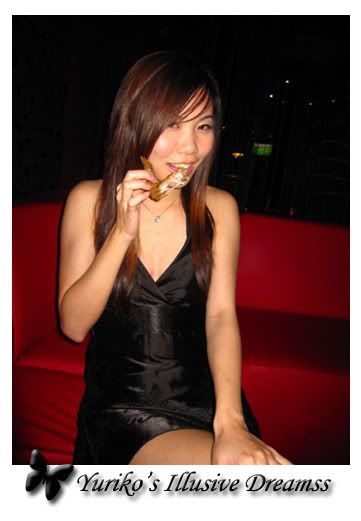 Me eating the awful tasting chicken wing! haha! yea i gotten comments that says i eat it in a way that it looks as if the chicken wings taste good! haha! cant help it! i always tend to make awful tasting food looks tasty! hahha! =p thus dont be fooled~ LOL!