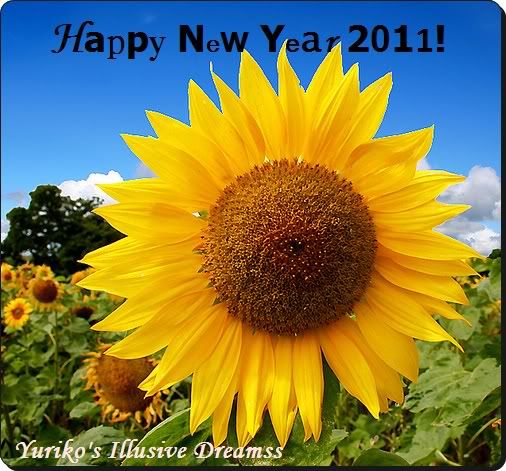 Without saying, EVERY single year i will list down my new year resolution and this year was no exception.
My 2011 New Year Resolution!
* Save MORE money!
* Lose 7kgs of weight!
* Work really hard and aim to achieve my newly set personal targets for Year 2011!
* Pick up Korean Language!
* Improve my temper, patience and tolerance!
* Keep fit and healthy!
With my 2011 new year resolution set in place, lets just go through it and see if i've achieve my new year resolutions for this year 2010!
My 2010 New Year resolution List!
1. Find a job i really like and enjoy! (Yeap! my current job is definitely something i like and enjoy doing!)
2. Be more hardworking in my next job! (i believe i've been more hardworking this year for sure! =p)
3.
Learn more new things! (dance, cookery, new sport, etc.)
(Salsa dance!)
4.
Be healthy! Exercise more and watch my diet!
(swimming, badminton, cycling)
5.
Be a better person!
(in a way, i personally feel i've achieved this. =p)
6.
Earn more moolahs!
(sad to say i've not exactly earned as much as i want to)
7.
Lose 7-10kgs!
(achieved it for awhile, but kinda gained back the weight again! =p)
8. Stop looking back, and forget all regrets, and just be happy at present and look forward to a better future! (proud to say that i've done this too! =))
Hereby wishing each and everyone of you loyal readers and passerby a VERY HAPPY NEW YEAR 2011!

May the new year ahead be filled with lotsa happy events and wonderful surprises awaiting for us! All the very best and may all of you be blessed! =) ♥
Last but not least, i want to THANK everyone who have contributed to making my year 2010 sucha memorable year with beautiful memories! Lets all WELCOME the new year with a HAPPY and open heart! =)