Project submitted! time for a nice proper meal!
Kelvin
and
Mike
came to pick me up from my place and we rushed to
Queensway
to get our projects binded! my binding took only 2mins to complete while
Mike
only had to collect his stuff as he had sent his stuff via email for them to print and bind, while
Xiong
stuff had to be printed and binded...the Stupid Print shop over there was
SUPER
slow! we waited for half an hour to be served as they are short of staff! sigh~ got
Xiong
's stuff printed and binded and we rushed to school to submit our projects!! Met
Alan
there, and
Xiong
left for home as he havent slept for more than 30+ hours and was too drained to do anything else...
Jeffrey
came to pick me,
Mike
and
Alan
up and we headed to
Great World City, Ichiban Boshi
for lunch!! *Yay*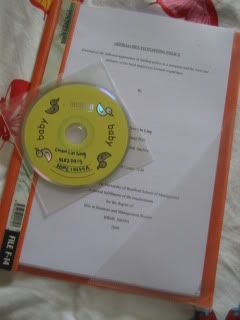 my project before binding and the cd with the soft copy!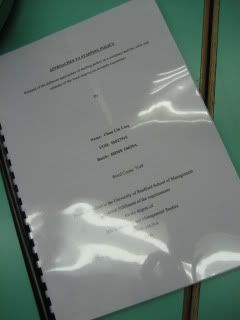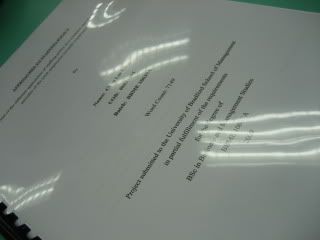 After binding! the back page is in red~ =D
its been awhile since i had a nice proper meal! as we've been eating packeted food, maggi noodles and lotsa junk during our project and studying sessions! and so we celebrated the end of our torturous sleepless nights by having yummy Japanese food! hehe! =) the food was indeed
GOOD
! and i would surely go there again!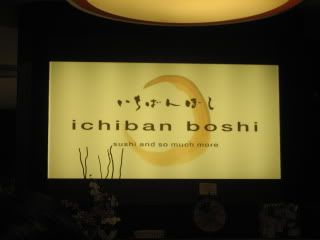 Ichiban Boshi at Great World City!!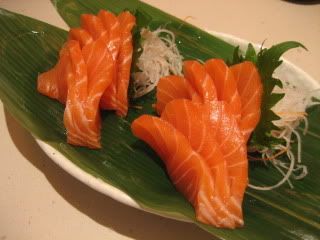 Salmon Sashimi! my fave! Yummy~ luckily Jeff loves it too~ else no one to eat with as Alan and Mike didnt really fancy it! =) and so as order this for our sides~ had wanted to get mixed sashimi, but Mike and Alan doesnt eat any other sashimi except for salmon. haha!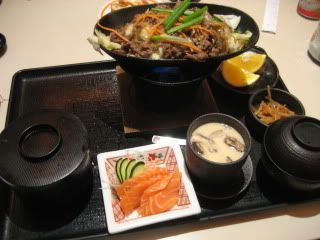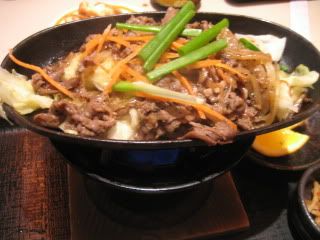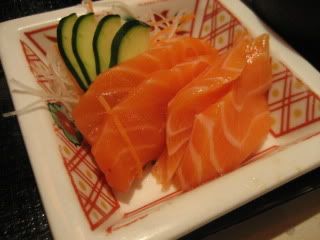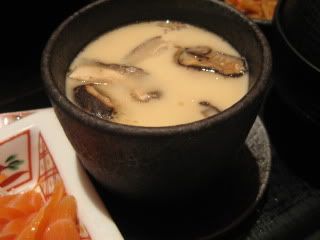 Black Pepper Yakiniku~ yummy! this is the set i ordered! =) comes with more salmon sashimi for me~, chawanmushi, miso soup, oranges, and rice~
too bad no photos of the people as we all looked too tired~ guess no one was exactly in the phototaking mood either. hah!
after which Jeff sent me home before going over to
Alan
's place.. =)