♥
Merry Christmas to all my lovely readers~
Its
Christmas
again! definitely one of my favourite festive season! Cuz this is the season to be jolly~ fa-la-la-la-la-la-la-la-laaaa~ haha~
how time flies.. suddenly remember the old times where i use to attend lotsa Christmas parties, gift exchange sessions in office, etc. This year its much more toned down for me... went for a simple dinner with my family last night to
Bumbu, a Thai-Indonesian Cuisine restaurant
which also serves authentic peranankan food! =) its one of my dad's favourite restaurant as its opened by his friend's brother and it serves pernankan food (
i've mentioned this before, but for my newer readers who may have missed it, FYI my family and i are all Peranankan!
)~ we've been there a couple of times, and there we are yet again this year~ =)
Food as usual was delightful and we were never once disappointed~ =) and since i didnt take photos of this outlet(
they have 2 outlets, i did take a few picts from the other outlet during my last visit there last year
) the last few times i went, i decided to go around taking photos of the beautifully done up place~ =) each time i go there, it feels like a walk thru a peranankan cultural musuem~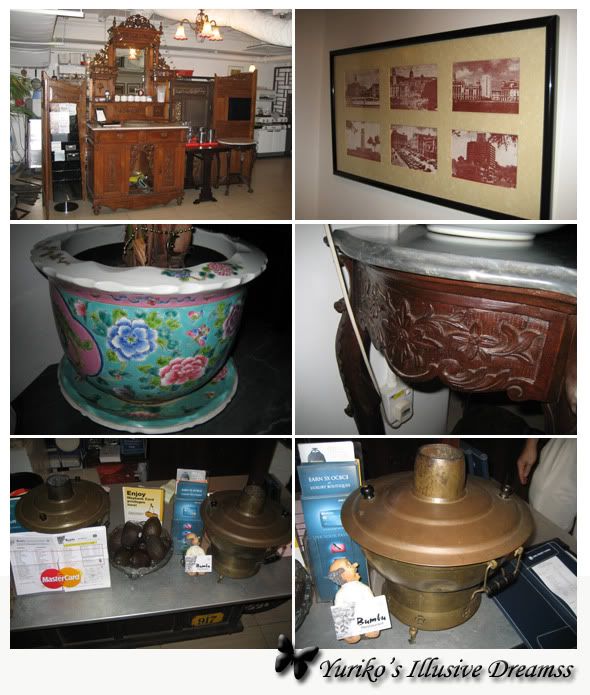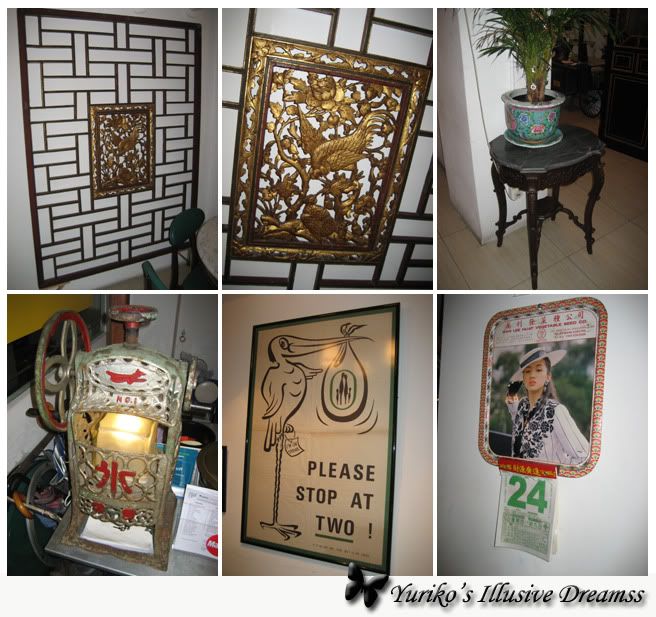 some snapshots of the restaurant! lots and lots of pernankan culture antique!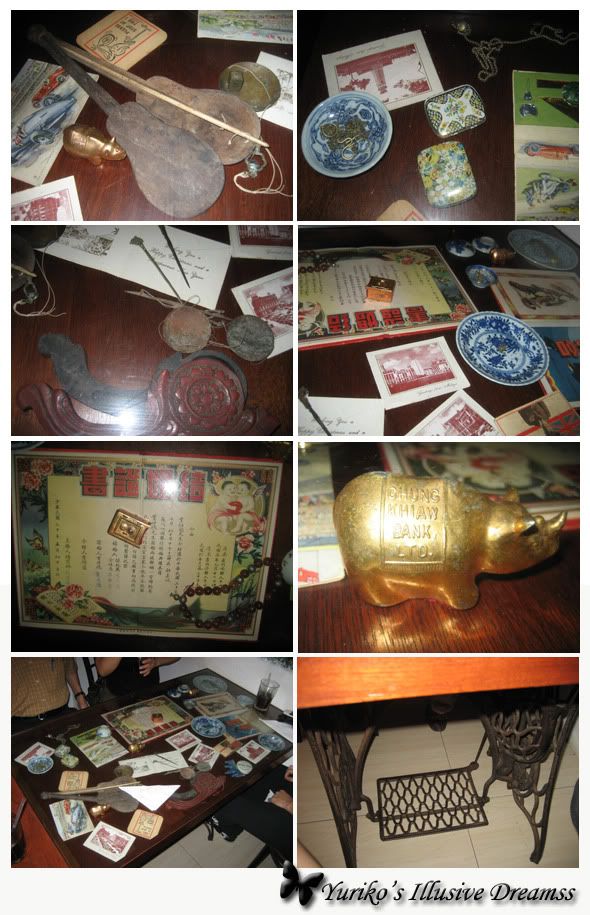 our table! it has a glass showcase which displays lots of antique stuff such as marriage certificates, paper weight, plates, etc.~ and the bottom of the table is like a old antique sewing machine~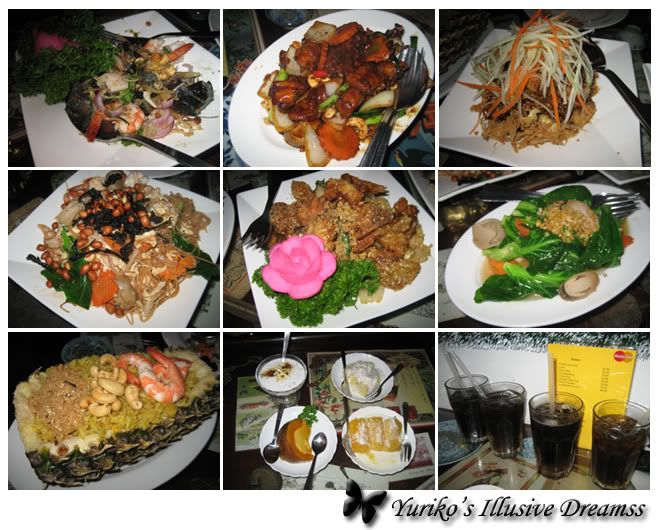 our foodie, drinks and desserts~
anyway after the wonderful dinner that was filled with laughters and family warmth, we headed home to rest for the night~ =)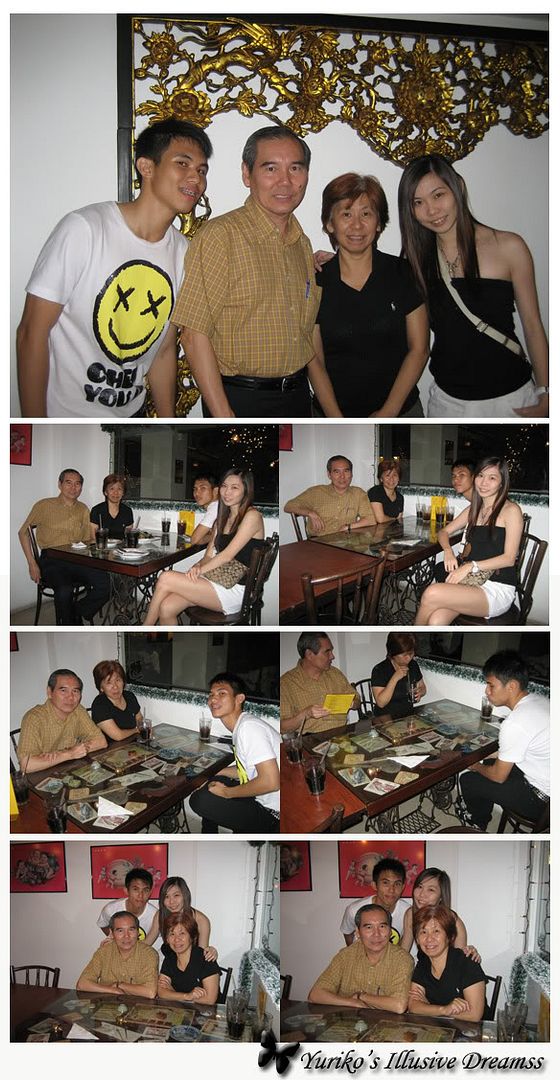 my lovely family~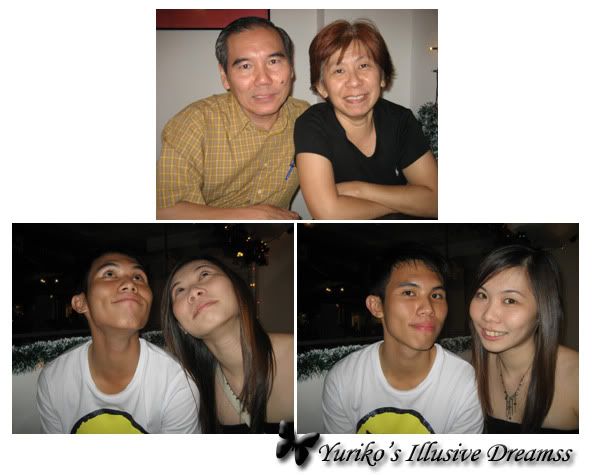 mummy n daddy~ lil bro n me~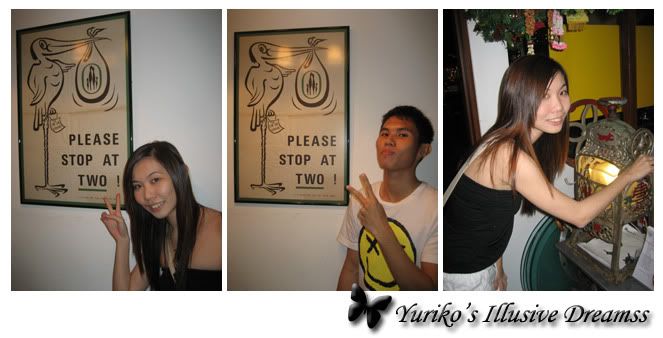 'Please stop at TWO' campaign poster from the 80s! and the antique Ice Kachang Machine!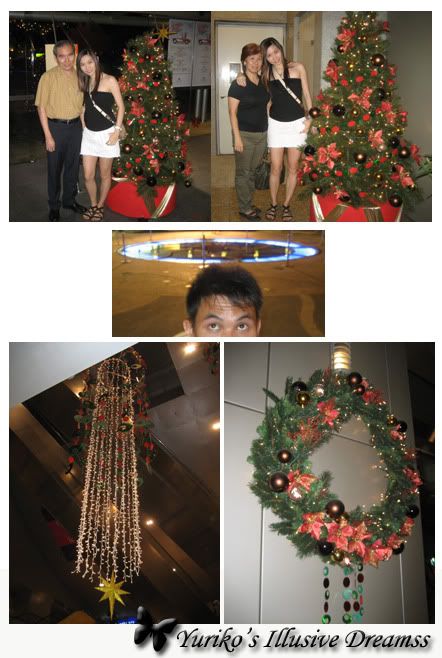 random shots taken at China Square Central~ with the xmas tree, lightings and deco~ =)
and thats my angelic lil bro~ haha!
had wanted to rest too, as i was pretty tired, but i ended up heading down to
Mr N's uncle's place
for a
Christmas House Party
! as i had already eaten before going down, i didnt eat much there, and only had some turkey ham, some drinks and a few glasses of wine which tasted really good! =) quite a no. of his relatives and his whole family were also there when i reached.. played some games, watch tv, watch his relatives played mahjong, and we played poker til the weee hours of the night before eventually heading home for the night~ and i gotten a box of
Royce chocolates
~ *loves* Yummy and Yay~ cuz its my favourite brand of chocolate!! hehe~
as for today, im at home rushing to complete and perfect my presentation slides for
tomorrow's
Oral presentation
~ really worried!! cuz im a presentation idiot!! i cant present for nuts~ cuz i've got stage fright! and i stammer and panic when i have to face a crowd and talk! i always ended up laughing, giggling, forgetting lines, and have a really weird accent! sigh! im so scared that my heart is beating real quickly right now just thinking about it!
prays hard that all will be well tomorrow~ cuz after tomorrow it'll be all over~ (
or at least i hope!
)
Jia You Yuriko Jasmine!
YOU CAN DO IT
! =)
Meanwhile,
MERRY XMAS TO ONE AND ALL
once again! have a blessed joyful day! =) hope you people had received lotsa pressies and gifts! Hehe!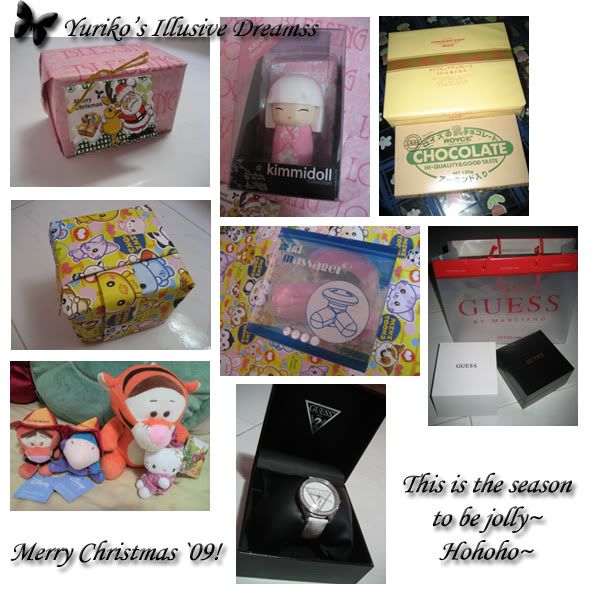 My Christmas Pressies for 2009~ =)
from Mummy, Mr N, MingYueh Jie and the Royce Chocs from Mr N's uncle and aunt~ Thanks all! =)